Spring Awakening
Frank Wedekind, in a new version by Anya Reiss
Headlong
Richmond Theatre
–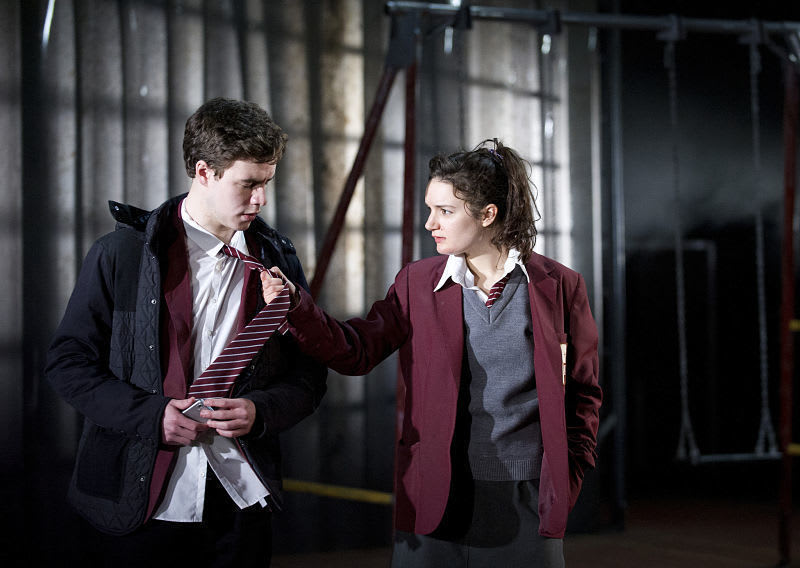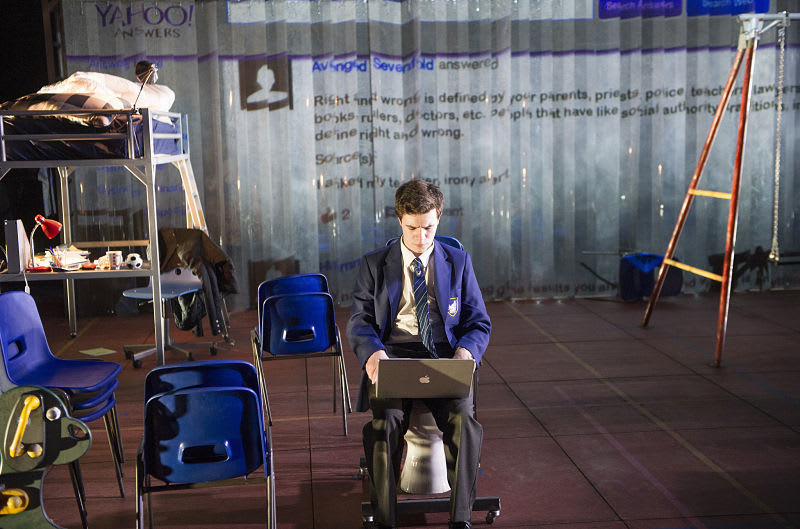 Spring Awakening, which proved such great material for a sublime American rock opera, is also well suited to Anya Reiss's excitable, modern view of the world.
Although it was written way ahead of its time over a century ago, Frank Wedekind's coming of age drama will feel contemporary for as long as teenagers struggle to come to terms with themselves and the opposite sex.
This short, sharp new version utilises low-budget multimedia techniques to enhance the experiences of eight youngsters attempting to overcome the problems that exams and relationships, not to mention parents, inevitably pose.
Headlong has always been a company to take chances and to bring together the efforts of a writer who is still only 22 and a cast of similarly tender years, the company has chosen an inexperienced director. Ben Kidd has, however, already made his name, coming to prominence as the inaugural winner of the Genesis Future Directors Award supported by the Young Vic.
The gamble pays off in an evening of only 100 minutes that flits between numerous short scenes like some impatient dramatic butterfly, relating a series of stories, some of which barely settle in the brain while others perfectly hit their targets, engendering both humour and tears.
The main pairing is Oliver Johnstone's nihilistic Melchior, a brooding, handsome lad, and immature Wendla played with great maturity by Irish actress Aoife Duffin. Their young love is very modern, having far more to do with sexual experimentation than any desire for long-term commitment.
Melchior's best friend, Bradley Hall as Moritz, faces hard times as insecurity and limited intellectual capacity combine to create depression.
Others go wild, enter into a gay relationship and suffer parental repression of the kind that is likely to blight the whole of their adult lives before they have even started.
In other words, the octet are a fairly representative, if deliberately extreme, sample of affluent, post-pubertal society today.
In addressing serious moral and intellectual issues head-on, this production is uncompromising and at times shocking, as it should be given such subject matter.
Wedekind's drama ends in sadness and uncertainty, as does the updated version, leaving its audience with plenty to chew over as they wend their way home from the various venues that the play visits on a national tour that deserves to be well supported.
Reviewer: Philip Fisher