St John's Night
Henrik Ibsen, translated by James McFarlane
Jermyn Street Theatre
–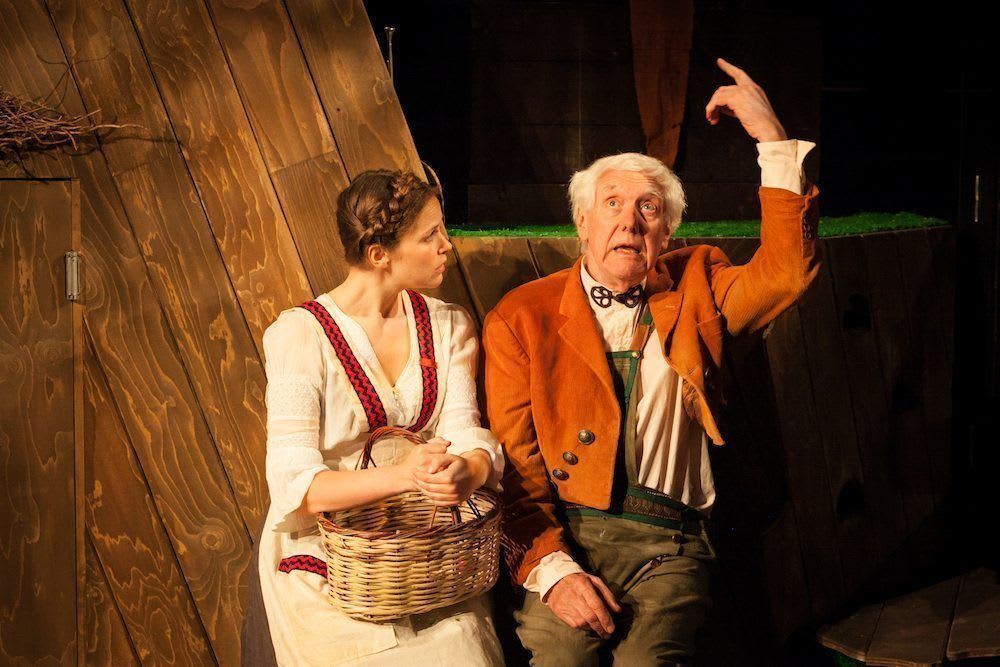 It may have taken almost 160 years for St John's Night to enjoy its British premiere but Jermyn Street made it a special occasion by inviting Sir Michael Gambon and Dame Eileen Atkins to attend the opening night, as a prelude to their upcoming All That Fall by Samuel Beckett.
Anthony Biggs has chosen to direct the play with an ironic tongue firmly in his cheek, which is probably appropriate for a capable play by a tyro still learning the ropes rather than a work of an established genius.
There is still much to enjoy in a humorous reworking of A Midsummer Night's Dream for Norwegian sensibilities.
The opening scenes see Sara Crowe's mildly tyrannical stepmother Mrs Berg tormenting unhappy Anne, who is away with the goblins for much of the time, along with her dotty, old, white-haired grandpa. Louise Calf as Anne shows off sweet innocence and also a lovely singing voice through Cinderella-ish depression.
The apple of the Mrs Berg's eye is her daughter, Isla Carter as flirtatious Juliane who has been paired off with rich, passionless Johannes Birk, Ed Birch playing a nice enough lad but hardly made for her.
Her rolls into the quaint little town designed by James Perkins with the girl's brother and a highfalutin poet named Julian Poulsen. Danny Lee Wynter portrays this arch nationalist who seems intent on addressing the problems of the nation but never gets far beyond pontification.
The spice is introduced by a pair of musical goblins who spike the punch on Midsummer (St John's) Night, causing the central quartet to indulge in a little romantic madness.
As in Shakespeare, they swap partners for an innocently lustful night that peaks with a cinematic vision, which mysteriously reveals a secret that guarantees a multiply happy ending.
With considerable aid from Anthony Biggs, in a frothy comedy very different from the tragedy of the director's recent revival of Little Eyolf, the cast conjure up an enjoyable, if rather lightweight couple of hours that gently prefigure Peer Gynt.
Reviewer: Philip Fisher