St Nicholas
Conor McPherson
The Other Room
Porters, Cardiff
–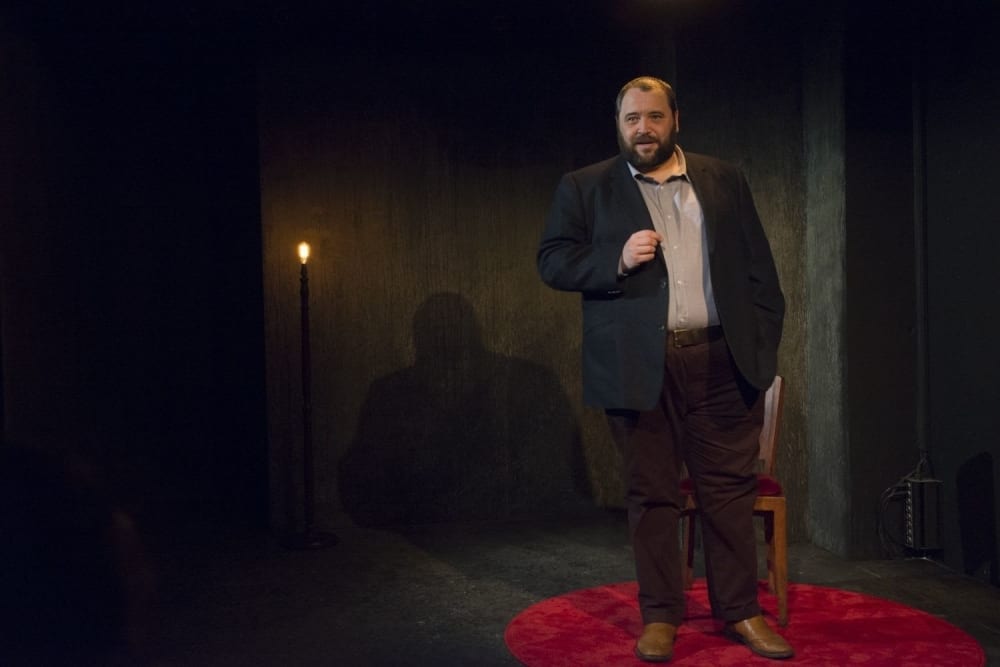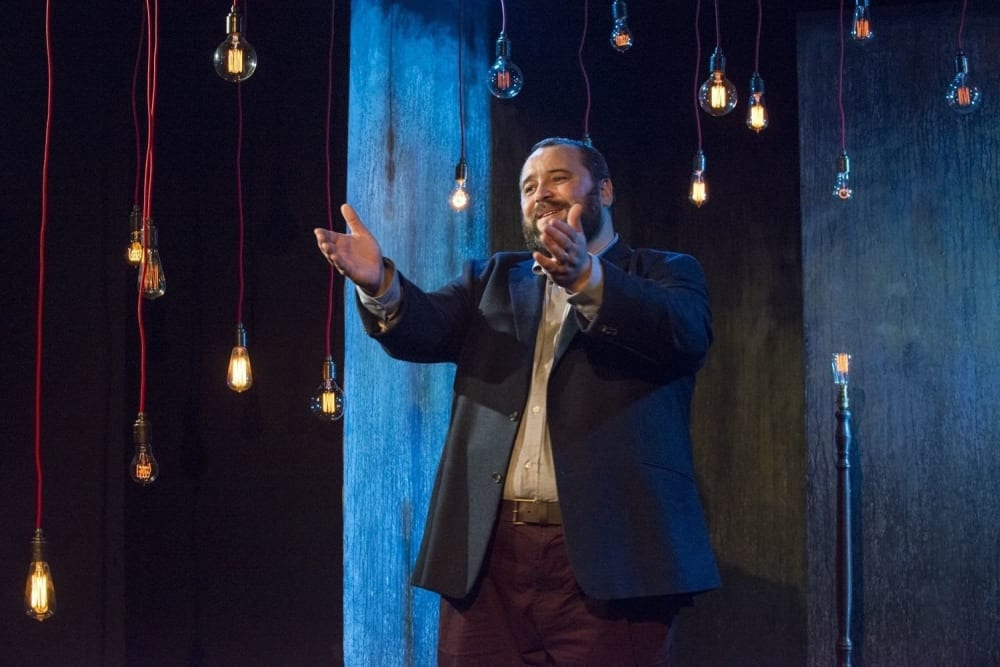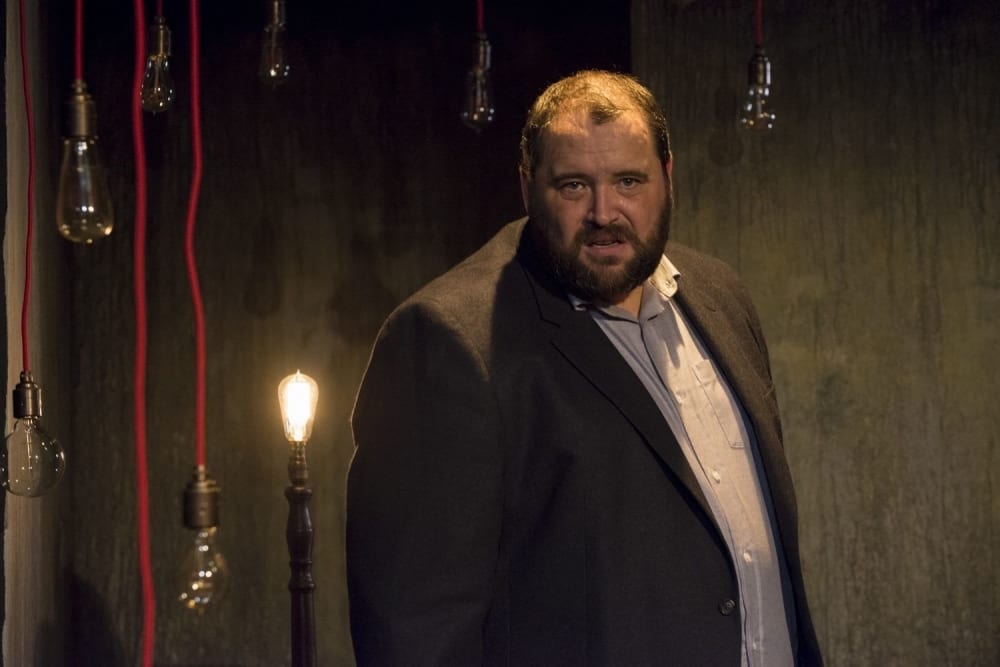 For the latest production in their Insomnia season, The Other Room has delved into the back-catalogue of Conor McPherson, one of Ireland's most feted theatrical story-tellers of recent years.
St Nicholas was first performed in 1997, the same year in which The Weir became a major success and, similarly, employs stereotypes in the service of a deeply reflective tale.
The sole character is an unnamed middle-aged Dublin journalist. Boozy and overweight, full of both self-regard and self-loathing, he is a columnist whose proneness to negativistic theatre criticism has given him a measure of power. He is dismissive of the actors and directors who surround him, and of his wife and son—although his feelings for his adult daughter trouble him.
His life changes when he covers a production of Oscar Wilde's Salome and is entranced by the lead actress. Desperately, he follows the company to London, on what he acknowledges is a hopeless quest. Having failed to make an impression on her, he finds himself on the streets, falls into conversation with William, a louche, metropolitan vampire, and is invited back to the home he shares with several others.
What follows is less than a horror-story than a philosophical exploration of the nature of parasitism. Employed to utilise his "good-time Charlie" persona to lure groups of young victims back to the vampires' house, the journalist gradually realises that, attractive as they are, William and his coterie are every bit as flawed as he is. He may, like them, be a leech, but at least he is a vaguely creative one.
Christian Patterson is an imposing presence as the self-aware anti-hero, spinning his yarn in an elegantly world-weary manner, apparently indifferent to the audience's opinion of him. Gifted with a rich, scabrously witty script, he effortlessly convinces as a man of learning who has taken the easy path, but finds himself unexpectedly in touch with his finer feelings.
Director Titas Halder maintains an atmosphere of foreboding throughout, assisted by the sound design, by Matt Jones and Sam Jones; seemingly a constant, unsettling drone.
Amy Jane Cook's set is spare—a grey room containing only a chair, a lamp, and a red rug which disappears during the interval, its job of suggesting impending bloodshed already done. Katy Morison's lighting design is deceptively simple, highlighting the spookiness, and allowing for the occasional moment of directorial trickery.
McPherson's play is a shaggy-dog story about shaggy-dog stories, or at least about the value of story-telling. Our journalist seems to learn little from his traumatic experiences, but they may well help him to become a better writer.
I was part of a disappointingly small audience on a chilly night. St. Nicholas doesn't exactly warm the cockles, but it is a subtly profound tale, compellingly told.
Reviewer: Othniel Smith