STARS: An Afrofuturist Space Odyssey
Mojisola Adebayo
Tamasha and Institute of Contemporary Arts (ICA)
Contact, Manchester
–

Listing details and ticket info...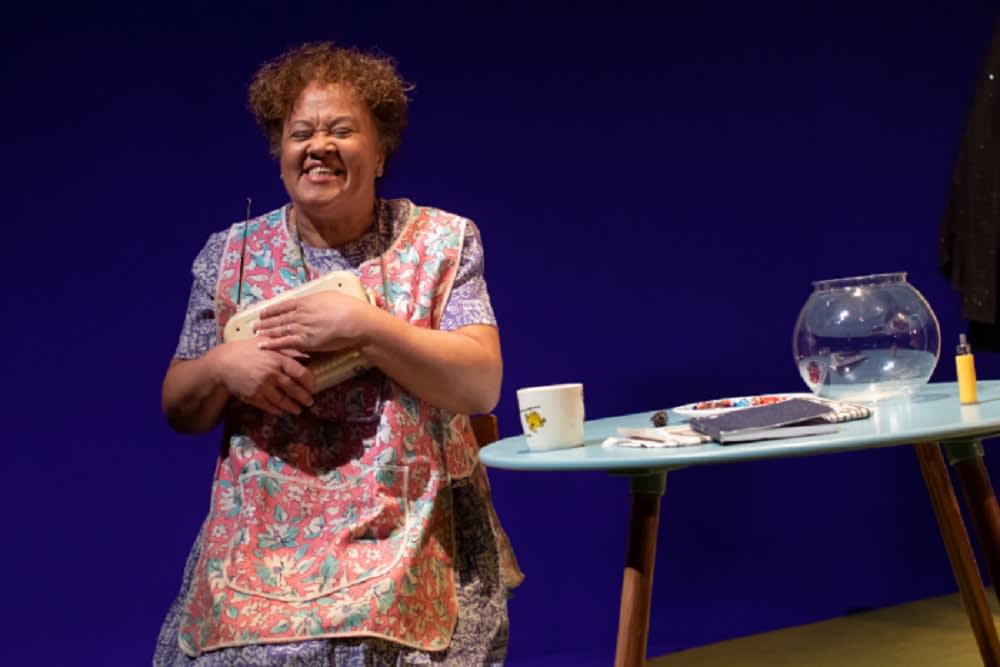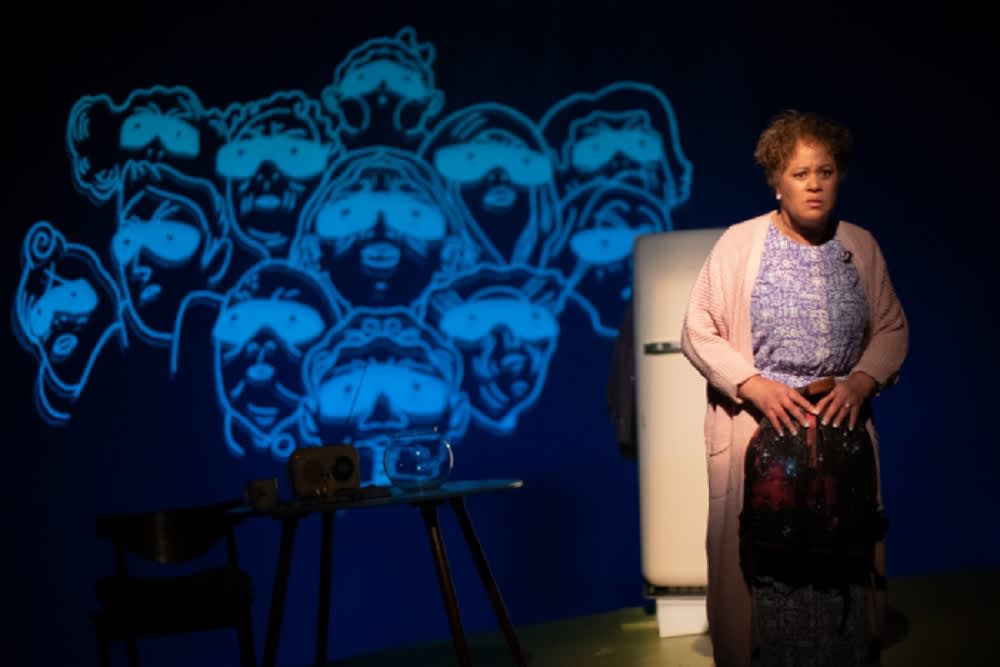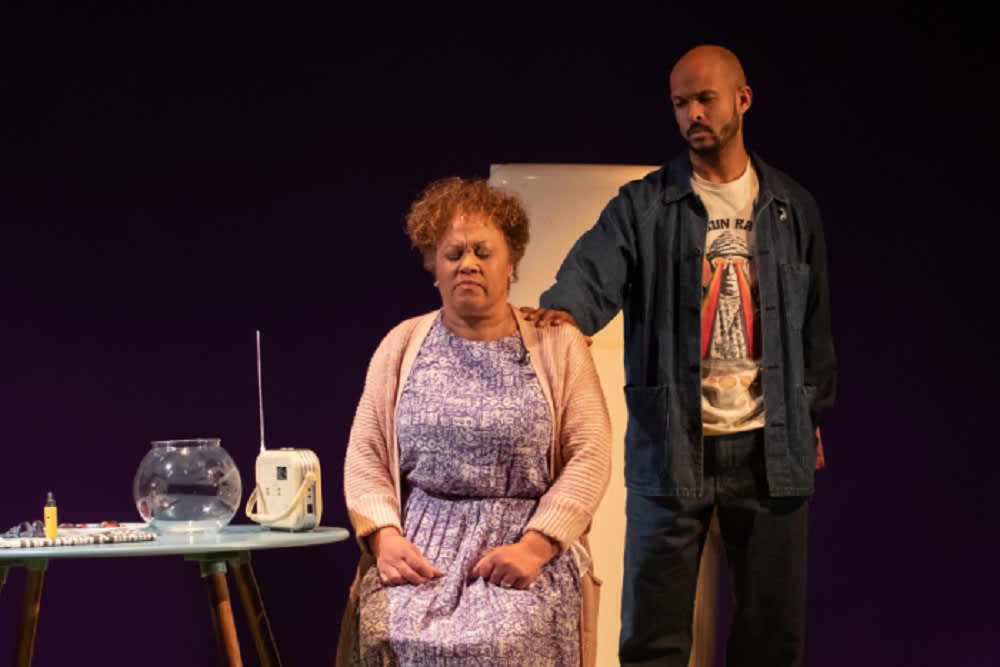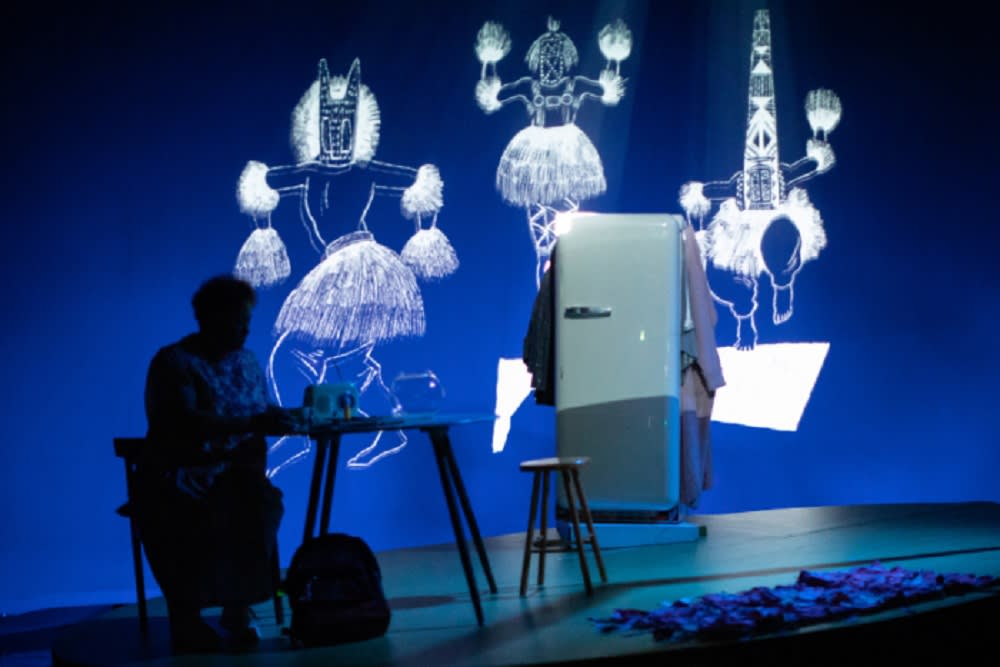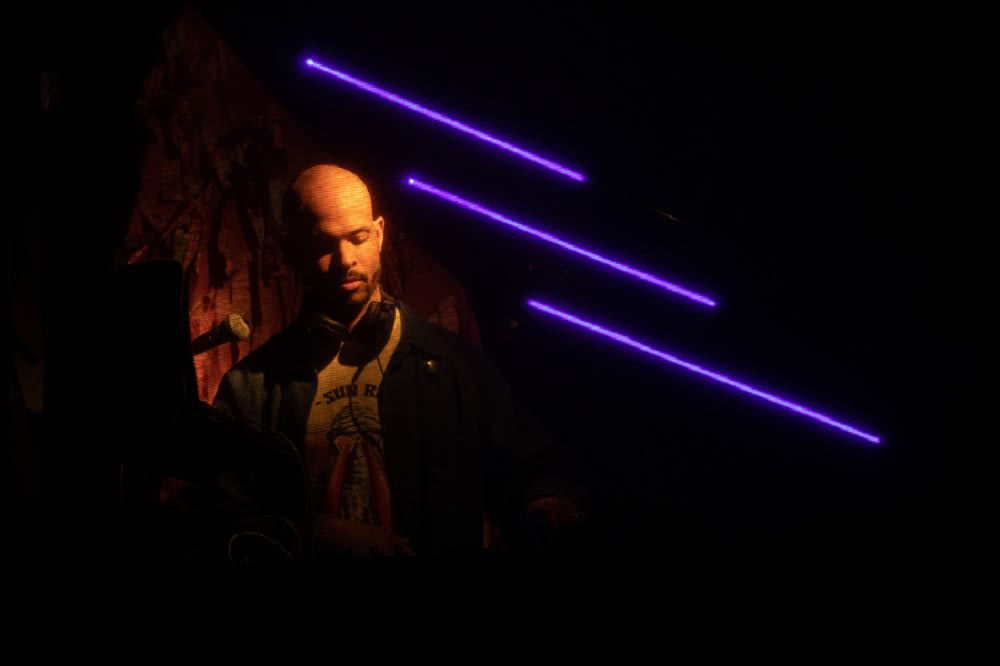 Some shows promise, but fail to deliver, the earth. Stars on the other hand takes the audience on an odyssey to outer and inner space with a pulsing Afrofuturist musical backing.
Mrs (Debra Michaels) tends not to use her name having become accustomed to being regarded as an adjunct of her husband rather than an individual in her own right. Harassed health professionals see her as an anonymous patient, while evangelical churchgoers believe she is responsible for her husband's infidelity. The newly widowed Mrs sets out on a quest for an orgasm and, having found little evidence of one on earth, is willing to look to the stars. In her tentative steps into a wider world, Mrs is shocked by sharply contrasting examples of surgery being used to turn people into what their culture regards as sexually normal. The quest is, however, complicated by Mrs beginning to recognise her own sexual identity and struggling to overcome a puzzling sense of shame.
Author Mojisola Adebayo is scathing of the practice of altering surgically the sexual organs of people to conform with norms of their culture. A young neighbour seeks shelter with Mrs unable to articulate her pain and confusion after enduring female genital mutilation. There is the horrible sense of the child being brainwashed—compelled to accept the practice as normal—after all, it was enforced by her parents and she got a doll and a dress to celebrate. By contrast, Adebayo applauds the mother who refuses pressure to have her child, born with an enlarged clitoris, altered so as to conform to what is regarded as 'normal'.
There is a degree of political satire with the suggestion space travel from the UK would be available only to the hyper-rich or as a means of removing unwanted migrants or political embarrassments such as the Windrush generation.
Despite the obvious passion behind the show, Stars does not take itself too seriously. Author Adebayo cheekily pinches lines from science fiction films including, surprisingly, Roy Batty's final speech in Blade Runner. The author is not ashamed to include some awful jokes. A character with sexual organs which could be either male or female responds to being defined as 'Intersex' with the comment: ''Hell, yes, I'm into sex''. A would-be seductress approaches Mrs at the laundrette boasting of how well she handles 'delicates'.
A strong sense of wonder runs through Stars. Excerpts from African mythology explain how a remote tribe, in which sexes and species blend together, is able to detect a distant star system long before accredited scientists. Candice Purwin's animations, in the style of cave paintings, are projected onto the rear walls to illustrate the tales from folklore.
Miriam Nabarro's set combines the futuristic with the mundane. The stage is an oval shape at an angle suggestive of a flying saucer, but the set spills off the stage with a sofa and rugs casually arranged in the front row of the stalls. As Mrs approaches the, er, climax of her quest, the set transforms into a wonderfully ramshackle Heath Robinson pleasure machine with Debra Michaels draped in suitably garish space opera clothes.
Bradley Charles makes a brief on-stage appearance as Mrs's son but in the main works in a DJ booth providing a seamless blend of tunes to illustrate the ongoing journey.
Stars is an acting tour-de-force from Debra Michaels. The character has endured a great deal (rape, loveless marriage, clinical depression, confused / guilt-ridden sexuality) so rather than present Mrs as indomitable, Michaels shows a tentative development. While there is growing determination and confidence, it is clear Michaels is having to push herself to overcome obstacles—there is the possibility Mrs is reluctant to leave the house. It is hard to resist cheering at the joy Mrs takes in moving forward—her reaction to finding out where the male G spot is located is priceless.
While refusing to ignore the cruelty of how some sexual norms are enforced, Stars is a life-enhancing celebration of the human spirit and of the unorthodox use of a washing machine.
Reviewer: David Cunningham