Start the Week with Sir Nicholas Hytner
Andrew Marr and Sir Nicholas Hytner
BBC
Released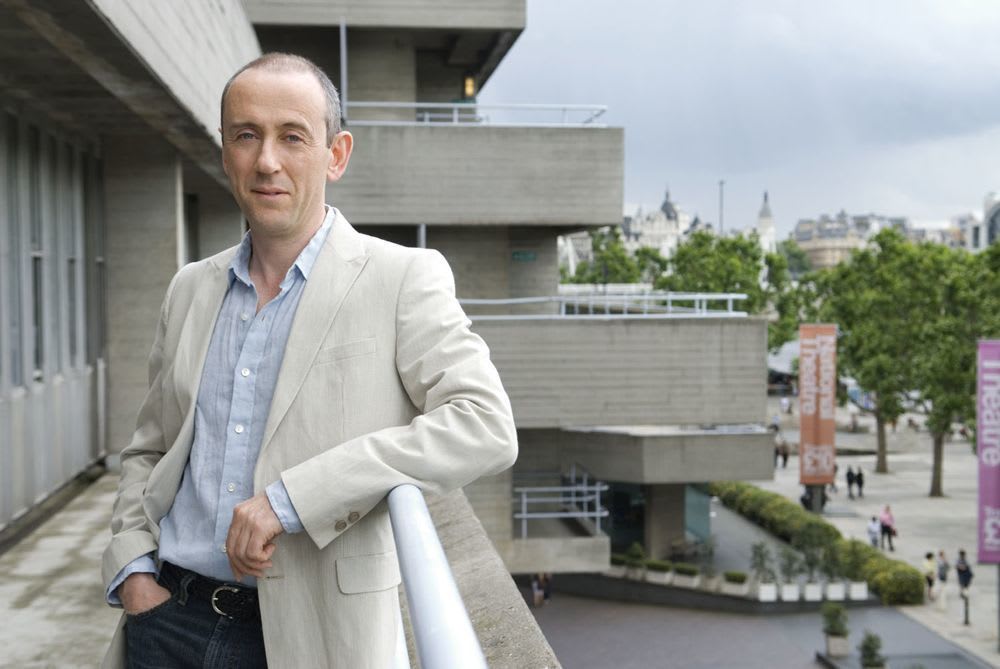 The original plan before listening to this 40-minute Start the Week interview was to use it as the basis for a feature.
However, Andrew Marr did such a comprehensive job of exploring not only the career of the former Artistic Director of the National Theatre, now running the Bridge, but also his subject's view of the arts more widely that it is worthy of review. A feature looking more deeply into some of the issues raised will follow.
The discussion opened with effusive praise from "Sir Nick" for the government and its Cultural Recovery Fund, which has saved so many theatres from imminent demise.
Nobody could dispute the truth of that statement but his underlying rationale portraying a Conservative government that had seen the artistic light may cause pause for thought.
What is absolutely genuine is the director and producer's love of the arts and his belief that, like sport, they help to bring people together and infuse their lives with joy—never needed more than at this difficult time.
He also has strong views about the requirement for diversity and a desire to bring those from minority groups into theatres both on and off stage.
Sir Nick (my software wanted to call him St Nick, which some might regard as a technological Freudian slip) loves to entertain but also operates an underlying ethos that requires scepticism and a challenge to theatre audiences, especially those coming from what Andrew Marr describes as the metropolitan liberal elite.
The range of work was nicely encapsulated in a few examples. These ranged from the director's long-term collaboration with Alan Bennett, most particularly on The History Boys, his passion for musical theatre, which he regards as an art form almost akin to another love, opera, and, most recently, the socially distanced ventures at the Bridge featuring monologues and a cutdown version of A Christmas Carol.
However, more significant than any of these varied shows is his interpretation of the Shakespearean canon, frequently mixing ancient with modern, especially in the play that launched his career at the National Theatre, Henry V.
In his eyes, Shakespeare can be seen as a contemporary playwright, given the timeless aspect of so many of the great playwright's themes.
Looking to the future, Sir Nick's enthusiasm for and belief in the arts is irrepressible. He can't wait until the vaccine returns our lives to something far closer to normal, enabling people to meet in theatres again and enjoy the pleasure of a communal experience like no other.
As part of this process, he emphasised the necessity of raising awareness of the arts in schools, where they have almost disappeared from many curricula, except in schools where dedicated teachers are willing to take on an additional burden. In part, this should be a strong justification for public funding of artistic institutions, which do so much to replace work that, in the past, would have been carried out in classrooms and school halls.
Not only is St (told you so) Nicholas Hytner looking forward to welcoming theatregoers back to The Bridge when it reopens, but, going further ahead, the company is also in the process of expanding and, as long as funding can be brought in, opening a second theatre at King's Cross, although this will now need to wait until 2022 at the earliest.
The good news is that this entertaining and rewarding interview is available on BBC Sounds for those that missed it first time around.
Reviewer: Philip Fisher