Stephen Ward
Music by Andrew Lloyd Webber, Book and Lyrics by Christopher Hampton and Don Black
Aldwych Theatre
–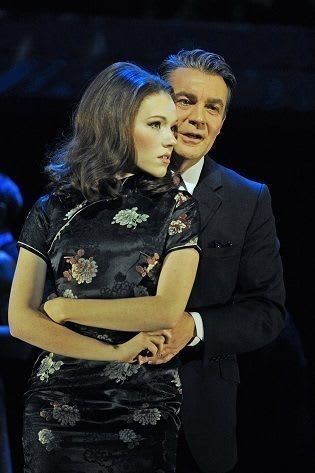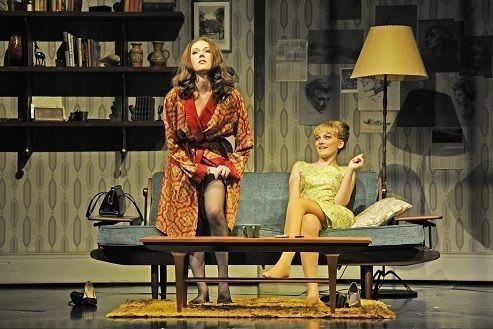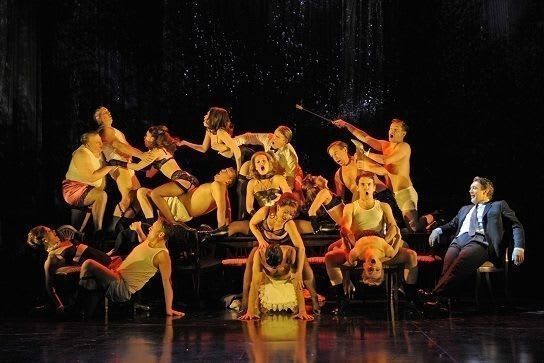 Compared to Jesus Christ or Eva Peron, Stephen Ward is something of a nonentity. Even so, 50 years after he hit the headlines, the sleazy doctor is still rather more than a footnote in British history.
That is because, with the assistance of a couple of pretty, young girls and a very unwise politician married to an actress, Ward was unintentionally instrumental in bringing down a British Government.
For those who believe that politicians only started behaving badly when the recent expenses scandal hit the headlines, the discovery that extra-parliamentary, extra-marital sex existed in the early 1960s might be rather shocking.
They need to read some history, since Charles Dilke was doing it (if you can forgive the expression) in the previous century and John Profumo followed a long line of distinguished old men who were tempted by a pretty face or ankle.
Allowing all this, Lord Lloyd Webber has taken something of a risk in creating a musical with Christopher Hampton and Don Black about a tragic character, in the classical sense, who is now pretty much forgotten, although this story also formed the subject matter of the film Scandal almost quarter of a century ago.
Stephen Ward the musical, which is capably directed by Sir Richard Eyre, may be a little simplistic but it tries to present a faithful biography of its leading character, played by Alexander Hanson whose voice is as smooth as ever.
This arch manipulator, as one of his best songs identifies the osteopath, narrates his own tale from the initial attraction to Charlotte Spencer's Christine Keeler, an 18-year-old exotic dancer (and, despite rather weak protestations, prostitute).
Their complex relationship, aided by her equally young and adventurous friend Mandy Rice Davies, Charlotte Blackledge playing a girl with a talent for soundbites, forms the foundation of a story that eventually involves a wide cross section of the country's great and good. To spice up the mix, London gangsters Ronnie and Reggie Kray also make a brief collective appearance.
At Lord Astor's country estate, Cliveden, Mesdames Keeler and Rice-Davies meet Eugene Ivanov, a Russian spy, Peter Rachman, the notorious slum landlord, and, most significantly, Daniel Flynn as John Profumo, the Minister for War.
Sex provides an uncomfortable connection between all of those named and many more. As we have seen more recently, the country at large tends to laugh at ugly, important old men indulging in prohibited activities but tell a small lie and you are finished.
In this case, Jack Profumo denied a palpable if embarrassing truth and fell from grace, taking Harold Macmillan's government with him.
In reality, Stephen Ward was really a bit-part player in a much wider story and acts as a narrator as much as protagonist, voyeuristically observing all that was going around him and the way in which the powerful could be brought down by their lustful foibles.
The songs sometimes suffer from trite lyrics but are used effectively to tell the story rather than reach the hit parade, while the set is simple, livened up by projections. Perhaps the best of the songs is delivered by a minor character, Profumo's wife, the actress Valerie Hobson, Joanna Riding conveying great emotion when singing "I'm Hopeless When It Comes to You ". The catchiest tune by some way is "Super-Duper Hula-Hooper", while "Freedom Means the World to Me" allows the leading trio to combine together well.
This is not one of those big budget extravaganzas for which Lord Lloyd Webber is renowned. Even so, Stephen Ward is a worthwhile endeavour that relates an amusing but chastening tale with great clarity. It will thus remind a new generation of politicians and others about the dangers of an alluring, youthful face and body and the fates that can meet those who fall for them.
Reviewer: Philip Fisher