Stepping Out
Written by Richard Harris, original music by Michael Webborn
David Ball Productions
The Jack Studio Theatre
–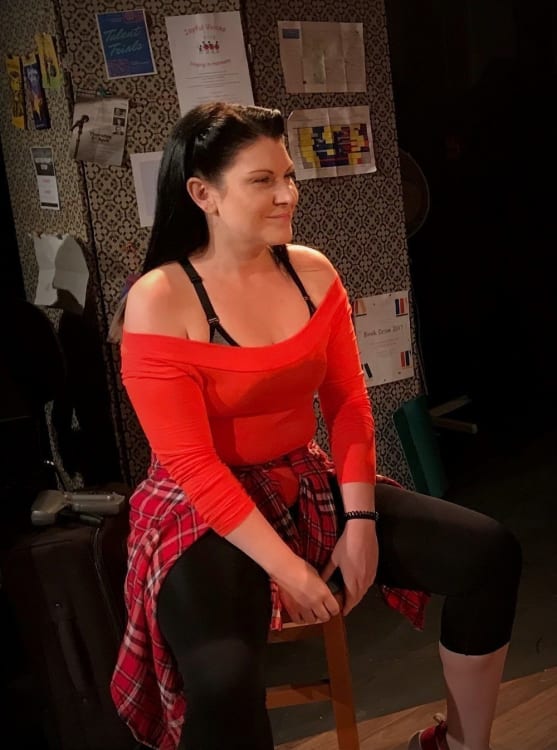 Richard Harris's Stepping Out will have you leaving the theatre with a smile on your face, the cheerful music of the finale ringing in your ears.
When it was first produced back in 1984, it won the Evening Standard Comedy of the Year Award and I can see it as a success of its time. If Marvin Hamlisch had written a show with Victoria Wood, it would be like Stepping Out—Dinner Ladies crossed with A Chorus Line.
Those who attend professional dancer turned teacher Mavis's weekly tap dancing classes are an ill-matched cross section of their North London community.
In the tatty church hall, the eight amateur tappers rub shoulders and rub each other up the wrong way under the watchful eye of surly Mrs Fraser, the pianist.
The characters are thinly drawn, each defined by one or two characteristics and the burden they each bear.
The church hall becomes something of a confessional as little by little each woman's tribulation is revealed providing the sober moments that balance the comically chaotic dancing and the light comedy.
When the group is invited to perform at a local charity function, the pressure is on and tempers become frayed, upping the drama.
But this isn't a play that can take any scrutiny; look too closely and you will see that the odd man out, so to speak, Geoffrey, who sidesteps the woman's repartee, makes the female of species look congentially and unattractively indiscreet.
In this sitcom with taps, quarrels fizzle out and questions go unanswered. Skeletons emerge uncomfortably from cupboards or are outted through gossip; Stepping Out is about laughs not depths.
David Ball's spirited production has great warmth and he choreographs effectively for the space, though the pace drags in the middle of the second act. The entr'acte music is gloriously bouncy.
Energy is provided by the loud rough diamond Sylvia (Jessica Brady) and Mrs Fix-It Maxine (Lynn Beaumont) with Helen Jeckells providing censorious snidiness as Vera.
Tolerant to a fault Geoffrey is played by Sean McDowell, Harriet Earle provides a grumpily comic Mrs Fraser and Christina Meehan's big-hearted Mavis holds it all together.
For me, it is the collective effort of the engaging cast that makes Stepping Out enjoyable as I find the play itself unremittingly lame, the evening rescued by the peppy finale ringing with the restorative powers of community activity.
If you want some feather-light entertainment and don't mind drinking your Pimms indoors on a summer's evening then this is for you.
Reviewer: Sandra Giorgetti