Steptoe and Son
Ray Galton and Alan Simpson, adapted by Emma Rice
Kneehigh and West Yorkshire Playhouse
Lyric Theatre, Hammersmith
–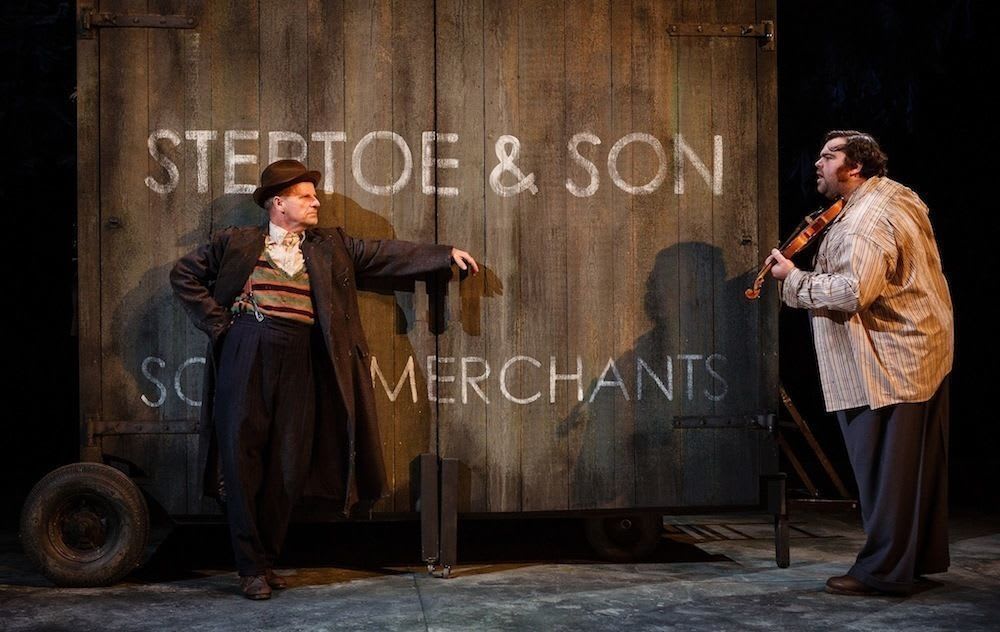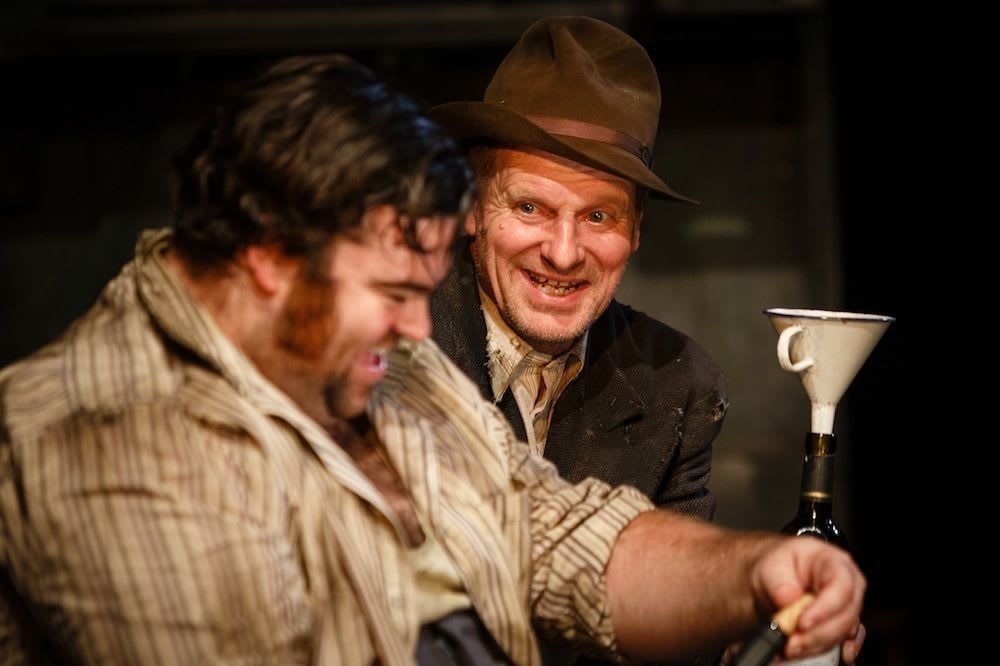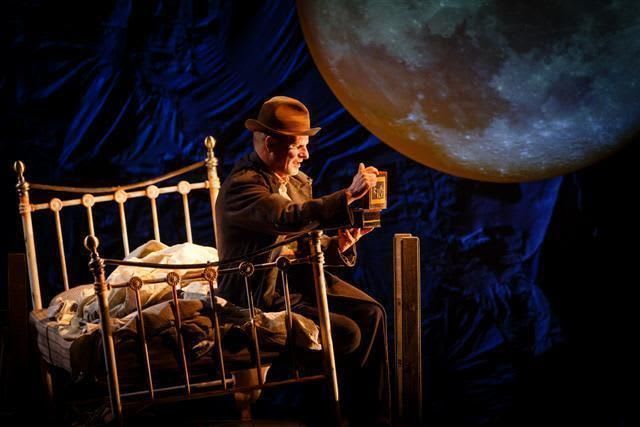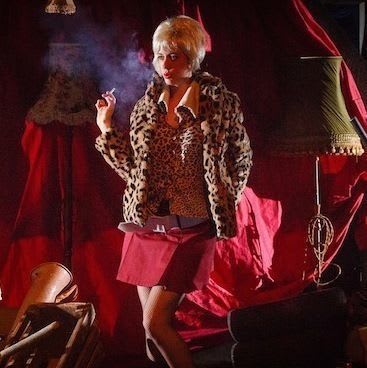 This joint Kneehigh and West Yorkshire Playhouse production opened in Sheffield last autumn and now reaches London after a tour.
It is based on four of Galton and Simpson's classic Steptoe television scripts. It is not the first time the iconic father and son rag and bone men have been on stage. In 2005 Ray Galton and John Antrobus wrote Steptoe and Son in Murder at Oil Drum Lane and back in the 1970s Galton and Simpson were asked to write a cabaret act for Harry H Corbett and Wilfrid Bramble, the actors who first played them, which toured Australia.
Director Emma Rice's adaptation treats each episode as a separate play. They all have an opening title and a curtain call but there is a kind of continuing narrative in that they are chronological and, as Harold ages through his thirties into his forties, he is shown increasingly trapped in his relationship with his father. Perhaps there will be resonances there for a younger generation that often stays in the family home because they can't afford to leave it, but few children today are as much under the parental thumb as earlier generations may have been.
With its references to Albert's service in World War I and Harold's in Malaya after WW II this is very much a period picture and that is emphasised by the production's frequent use of contemporary music from Cliff Richard's "The Young Ones", the title song from the 1974 teenager film, to Elvis and the Rolling Stones' "Paint it Black".
The songs, as well as set time and mood, become the backing for lively routines, with numbers like variety front-cloth routines that mark divisions within scenes within an episode, or presenting the hopes and dreams of the protagonists. There is a particularly effective sequence when old Albert sentimentally recalls the early days of marriage to romantically nostalgic "The Way You Look Tonight", swept into a 1930s dancing swirl by Kirsty Woodward's Woman.
There is no real woman in Harold and Albert's yard. Emma Rice has introduced this female figure hovering on the peripheries, sometimes as their dreams, sometimes a contrasting reality and sometimes becoming part of the action.
We see her as a young girl repeatedly putting LPs on her radiogram. When Harold does invite a girlfriend round, we see her getting ready as the men await her arrival—an opportunity for a slapstick scene which rather than being funny takes on a tragic air. She enters as a doctor when Albert feigns illness (collapsing is his running gag) and she is there as the older woman Albert gets engaged to.
Corbett and Brambell's presentation of the Steptoes is so embedded in the memory that it is difficult to believe they were first created fifty years ago, though of course repeats in later years made them familiar to younger audiences. It is difficult not to compare these new characterisations, but new interpretations should be judged on their own merits.
Both Rice's direction and the playing here present a rather gentler picture, a symbiotic dependency rather than constant bickering. This father and son have rural accents rather than the urban ones of the originals. There is a space about the staging beneath a huge totemic moon of Neil Murray's design that doesn't suggest a cramped yard in Shepherd's Bush. Despite the clutter of second-hand junk there is a feeling of Beckett-like sparseness when the close up the doors of their huge wagon.
The darker side of the men's relationship is often emphasised, including reference to violence and exploitation in Harold's childhood, but Albert's manipulative duplicity in handling Harold seems rooted in his desperation, in the panic of aging. It is difficult to find it funny.
The song and dance routines are nattily executed. Albert may creak with arthritic limbs in life but in his fantasies Mike Shepherd makes him nimble-footed. Dean Nolan is a big man in every direction but when he moves he has twinkle toes and does kicks and splits a chorus girl would be proud of.
One cannot help but admire the skill and dexterity of the performers, but how well do these interpolations fit into the production? Of course they make their point about the personality and hopes that never get expression in real life but too seldom do they grow from the action; too often they are just an insertion, an excellent idea that isn't fully worked out.
PC attitudes have perhaps made humour less vicious. Close-up on television, taken at a cracking cockney pace, the savageness of Albert and Harold's exchanges and the toughness of their lifestyle seemed much closer to the way folk lived. In a world of makeovers, white goods and electronic playthings we aren't used to such raw exposure and crucially we seem now to have lost both the strong socialist idealism that kept Harold hopeful and the dyed-in-the-wool conservatism of Albert.
In fact, here the political element seems to have been largely expunged from the script. With the musical additions each, of the four episodes now runs at about 25 minutes, comparable to ITV timing and probably fractionally less than when the series was on the BBC. To fit in the additions something had to go. That has taken some of the guts out of the writing, but it doesn't detract from Dean Nolan and Mike Shepherd's joint achievement.
Reviewer: Howard Loxton