Steptoe and Son
Ray Galton and Alan Simpson, adapted by Emma Rice
Kneehigh and West Yorkshire Playhouse
The Lowry, Salford
–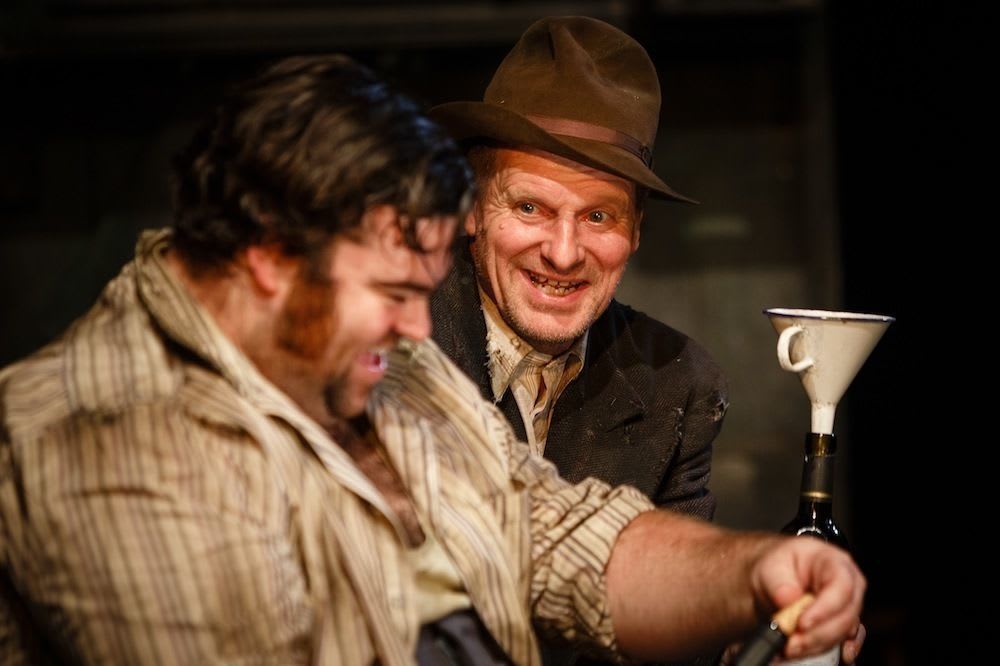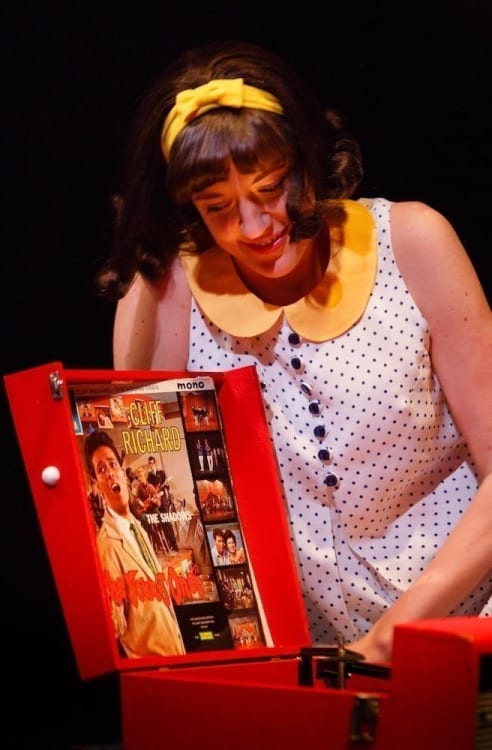 In January 1962, the BBC broadcast a Comedy Playhouse episode called The Offer by renowned comedy writers Ray Galton and Alan Simpson, fresh from parting company with performer Tony Hancock, which introduced the world to the characters of Albert Steptoe and his son Harold.
From this half-hour comedy play came the series Steptoe and Son, named after the rag and bone business that the pair ran together, which was one of the BBC's most popular sitcoms until it ended in 1974. This story of a middle-aged man who is constantly talking about leaving and his father who will do anything to stop him from having any kind of a life that doesn't include him was, at its best, as close to Beckett as sitcom has ever got—and was also very funny.
A curious choice, then, for Cornwall-based Kneehigh, a company renowned for its playful, physical approach to myths and fairy tales, to tackle a story of two men trapped in a small room verbally abusing one another.
Adaptor and director Emma Rice has chosen four episodes that focus strongly on that desire and inability to get away. In The Offer, Harold has had an offer—never specified—to work elsewhere and packs up his things to leave. The Bird sees Harold getting ready to go out with a "bird" while Albert jealously questions him and then, apparently selflessly, asks him to bring her back for dinner.
Holiday brochures fall through the letter box addressed to Harold in The Holiday as he prepares for a trip abroad by himself instead of their annual joint holiday to Bognor. Finally in Two's Company, Albert announces he is to marry again, but Harold gets a bit of a shock when he meets his new-mother-to-be.
The stories are played on a visually impressive set by Neil Murray of a wooden cart that opens up to reveal the junk-filled room where they live, with Albert's bed on the roof and a beautiful moon hanging from the sky, which also acts as a clock and the BBC logo.
The scripts are Galton and Simpson originals, but the Kneehigh touches are applied as sudden dance breaks between scenes, long, visible scene and costume changes to 'sixties music, a whole Louis Armstrong song lipsynched by the duo and a third character known only as "Woman".
Woman comes into some of the scenes as minor characters, wanders through as the memory of Albert's late wife or just to set the scene, puts on records, mixes drinks and plugs in lamps.
All of this is executed in a wonderfully accomplished manner as one would expect from Kneehigh, but there is a big clash between two styles that greatly weakens both. It's a bit like on Masterchef when they say that everything is beautifully cooked but doesn't belong on the same plate.
While an old man suddenly breaking into a physical dance routine got laughs from the very young audience on press night, they feel like cheap laughs compared to the scripts that balanced humour and melancholy beautifully. Conversely, there are times when Rice's production tries to play up the yearning and the sadness, which tips over into sentimentality and weakens the knowingly manipulative nature of Albert when it turns some of his tricks into genuine complaints.
The actors do not attempt to recreate the versions of the two characters that we know from the telly, and their accents move Oil Drum Lane from London to the company's home county of Cornwall. Kneehigh founder Mike Shepherd's Albert has a lot in common with Wilfred Bramble's portrayal but his version of the character works almost as well and stands up by itself.
The huge Dean Nolan couldn't be more different physically from Harry H Corbett, and his Harold is also quite different, more laid-back perhaps, which works perfectly well but doesn't bring out the comedy quite as much as Corbett's volatile and moody character. Kirsty Woodward fills in the gaps as Woman with an impressive range of 'sixties and 'seventies outfits.
The scripts themselves still shine through—unlike the unsuccessful attempt at a stage sequel to the series Murder at Oil Drum Lane that visited The Lowry in 2006—which makes them worth revisiting. However to squeeze four half-hour episodes of a sitcom into two hours, including an interval and the unnecessary physical interludes, something has had to go, and the stories do feel incomplete, with strange jumps in the plot and very sudden endings.
Rice says in the programme she wanted to explore "new ways of looking at the characters and situations for the 21st century"; the obvious question is: why? The scripts still work by themselves, but the extra Kneehigh touches appear to be there just because this is a Kneehigh production, and that's not enough. They take away more than they add.
But, while it is ultimately frustratingly unsatisfying, there is still a lot to enjoy in the battles and underlying affection of the two dirty old men.
Reviewer: David Chadderton