Stevie
Hugh Whitemore
Chichester Festival Theatre
Hampstead Theatre
–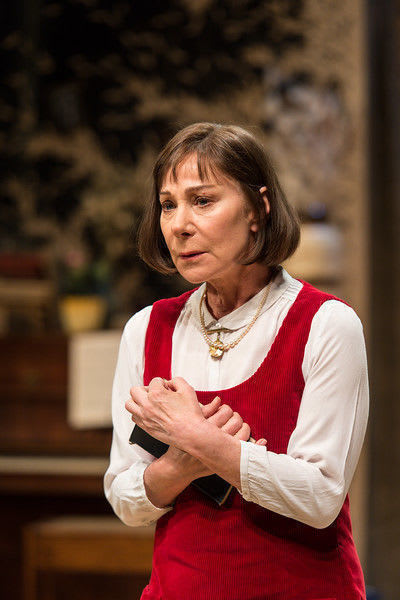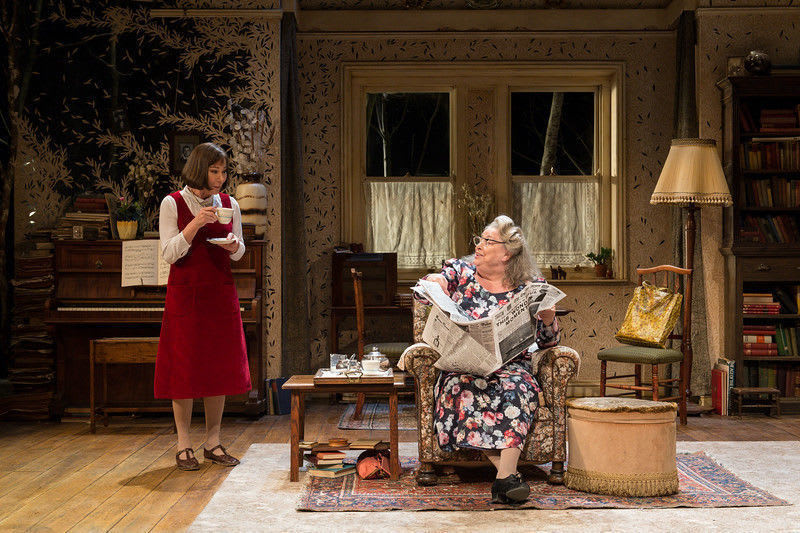 This co-production first seen at the Chichester Festival Theatre last year presents an affectionate portrait of a true British eccentric.
Stevie Smith may not now be particularly well-known but she had a brief spectacular success in 1936, her first full-length prose work Novel on Yellow Paper bringing "sudden fame and then oblivion".
Thereafter, the character played by Zoë Wanamaker plied dual trades as an administrator in a publishing house and a poet.
Hugh Whitemore's 1977 play is a largely biographical depiction of the sickly woman born Florence Margaret Smith in Hull.
Despite leaving the northern city at three and becoming a London suburbanite, the old connections remain as the protagonist is still called Peggy by her aunt, even though the literary world knew her as Stevie thanks to an association with the leading jockey of her youth, Steve Donoghue.
Designer Simon Higlett has pulled out all of the stops to complement some strong acting performances by recreating the house in Palmers Green that Stevie and her aunt, unkindly nicknamed "The Lion of Hull", shared for most of a lifetime.
The detail of the bland suburban home is remarkable, set off nicely by a forest of trees in the background.
Here, an undramatic story is helped along by Chris Larkin who acts as narrator, journalist, briefly fiancé.
He also contributes to one of a low-key evening's highlights playing a chauffeur / aesthete who must surely have been based on a real character but whom is regrettably never revealed.
In this setting, for around 2¼ hours, we are given an opportunity to follow the mundane life shared by the two women, with household responsibilities slowly shifting as the helpful aunt, given great humanity by Lynda Baron, grew older.
Before that, she supported and facilitated as Stevie Smith made her way in the world of poetry, always justifying herself in perfectly balanced language, frequently drawn from the poems themselves.
Tottering around with an uncomfortable, bowlegged waddle, Zoë Wanamaker gives the expected excellent performance in the leading role, allowing the audience to feel as if they have actually met and shared an afternoon with a lady rather too partial to drink and cigarettes for today's tastes.
Whether a biographical play about someone who, over 40 years after her death, is now only remembered in limited circles, will have much drawing power is open to debate but those who do pay a visit should enjoy the performances under the direction of Christopher Morahan and that set.
Reviewer: Philip Fisher