Still Here
Mari Lloyd
20 South Street and Jack Studio Theatre
Jack Studio Theatre
–

Listing details and ticket info...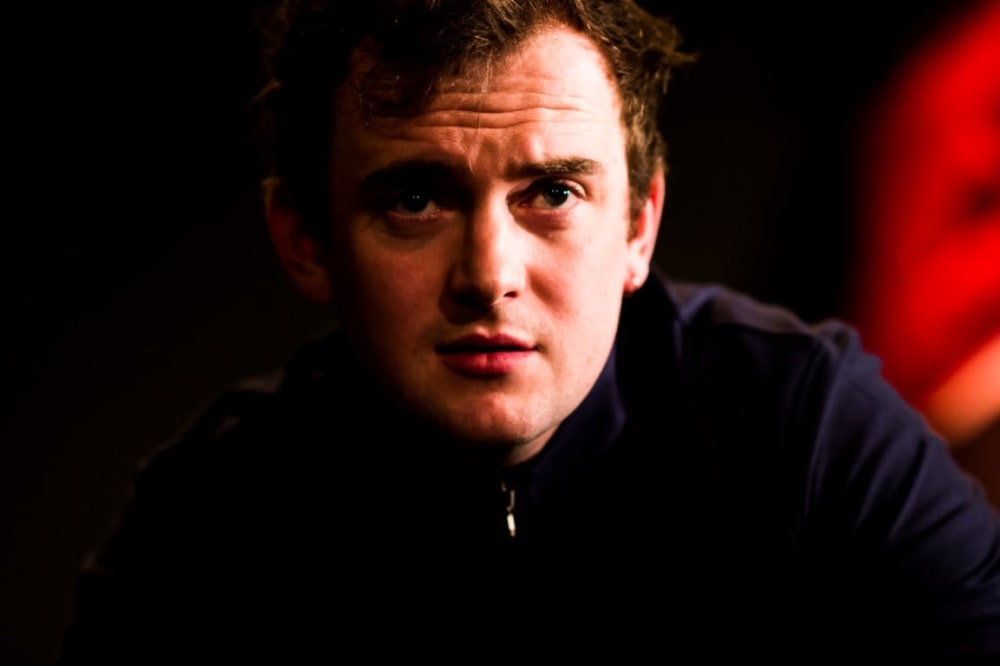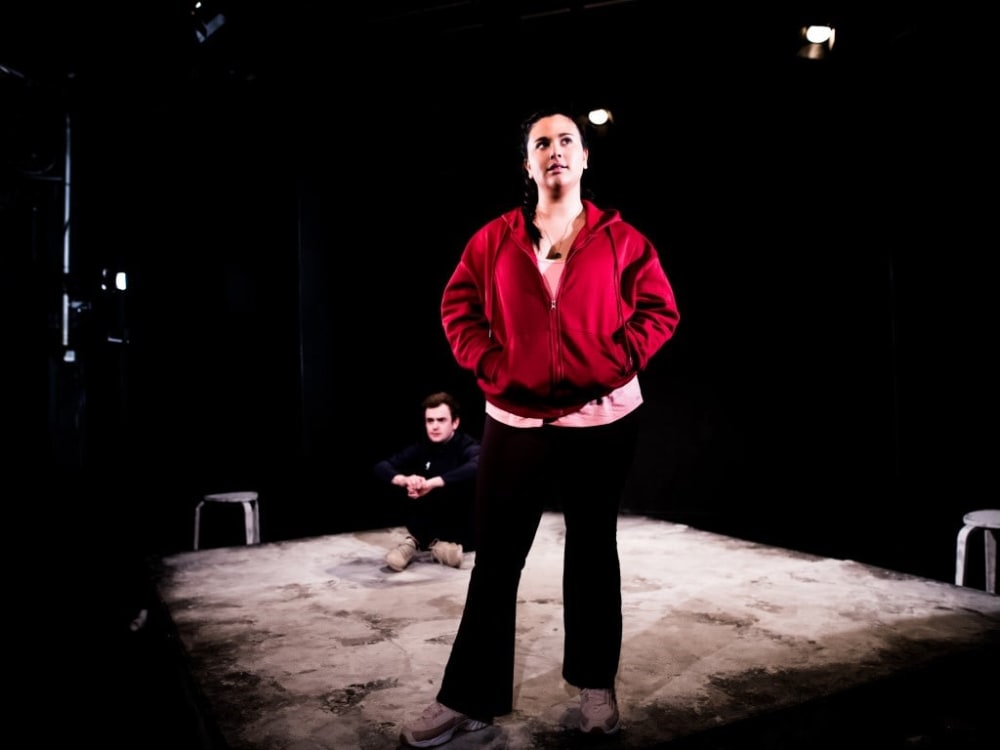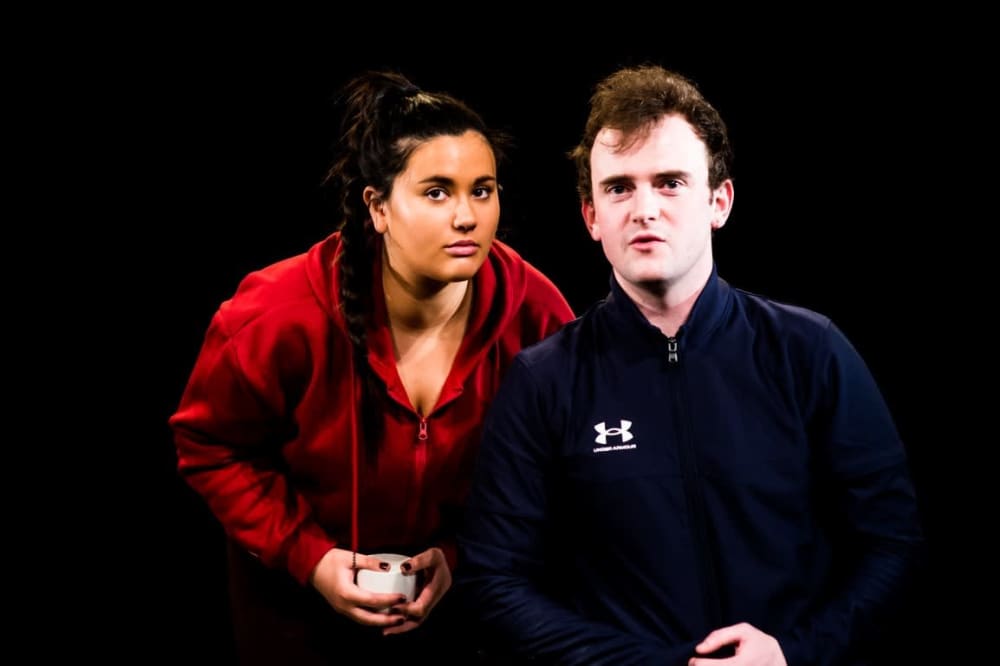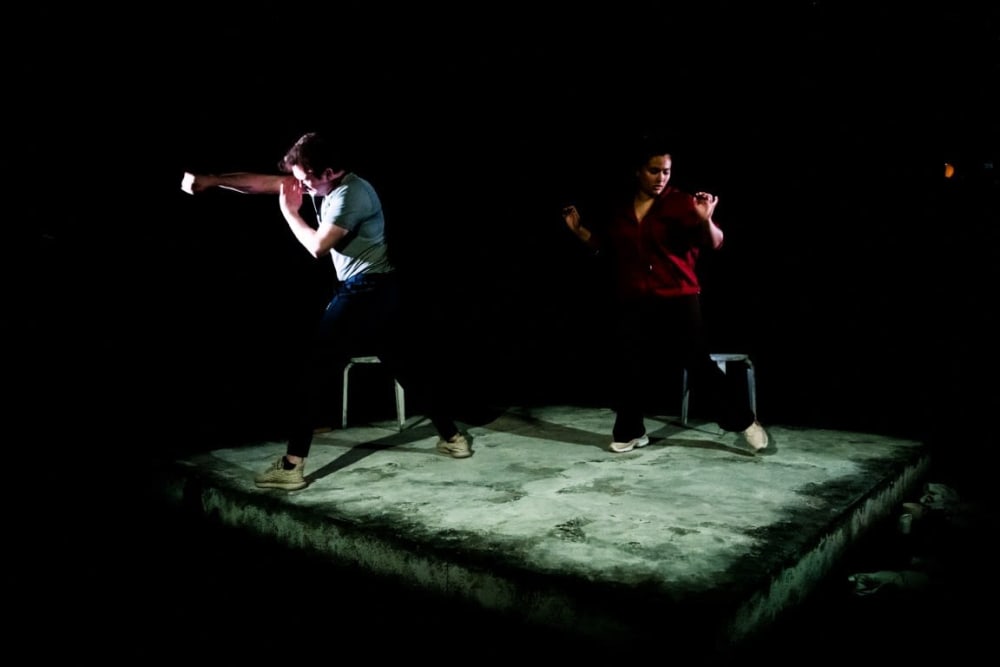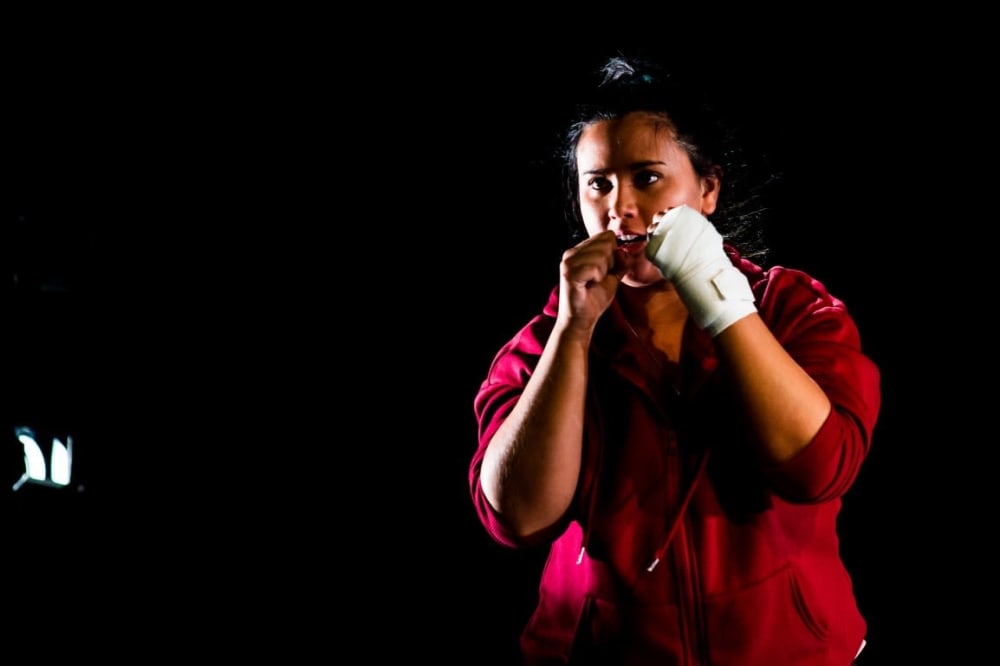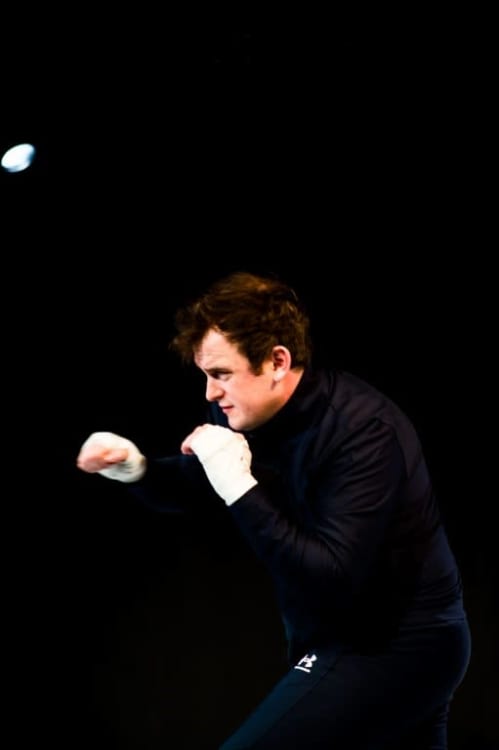 Still Here is a blissfully uncluttered 75 minutes where writer Mari Lloyd's words take centre stage, delivered by two assured, talented young performers.
The action is set in the present-day and starts when Yasmin arrives at a comprehensive in the Welsh valleys, now living locally with her Nan after being excluded from a far-away Cardiff private school.
This foul-mouthed, clever girl who "could start an argument in an empty room" lands like a bomb just in time to take A levels. Fellow student Rhys is caught in the fallout.
Even out of school, Yasmin disturbs the unsettled Rhys's life, exposing his weaknesses. She volunteers at the care home where his mother is a resident, and where he will not set foot.
Rhys's uncle helps get him a job at Aldi, but his life really revolves around the boxing gym which he helped build and which is run by his best friend's dad.
It is Rhys's safe place, a space to share a common obsession and foster the dream of boxing professionally. But Yasmin's interest in taking up boxing further infiltrates Rhys's world. From the inside, she is uniquely placed to change his life.
In Still Here, Lloyd has captured some of the emotional turbulence of adolescence. The two 18-year-olds couldn't be more different from each other—Rhys's need to find his place in his hometown, Yasmin's drive for independence—but in the style of all teenagers navigating their entrance to adulthood, neither can communicate with parents whose actions leave them confused, the confusion often manifesting as anger.
If they spoke to each other, Rhys and Yasmin might find the points in their lives that correspond and avert the antagonism, but Lloyd has crafted the moving and often sharply funny narrative almost entirely from monologues.
In consequence, we see their lives in parallel, learning about them from observations of each other and précised conversations reported second-hand. When Yasmin and Rhys finally speak to each other near the end, the change rings like a new beginning.
The writing is inflected with recurring images around home and family, and a threatening crack in a wall at the boxing gym is a neat metaphor for tenacious Yasmin's disruptive presence.
Set designer Rachael Rooney has provided a raised square stage that evokes a boxing ring, and under Julia Stubbs's direction, Rhys and Yasmin hang around waiting for their moment to come out of their corner to deliver or receive one of life's punches.
Phillip John Jones and Emma Kaler's performances are moving and true. Kaler's Yasmin has a just-controlled, riled energy, later showing strength and kindness, whilst Jones's gentle Rhys is painfully lost, his feigned bravado falling away to reveal his fallibility. When their fight is over, they are changed but they are still here.
Reviewer: Sandra Giorgetti