Still
Frances Poet
Traverse Theatre Company
Traverse 3
–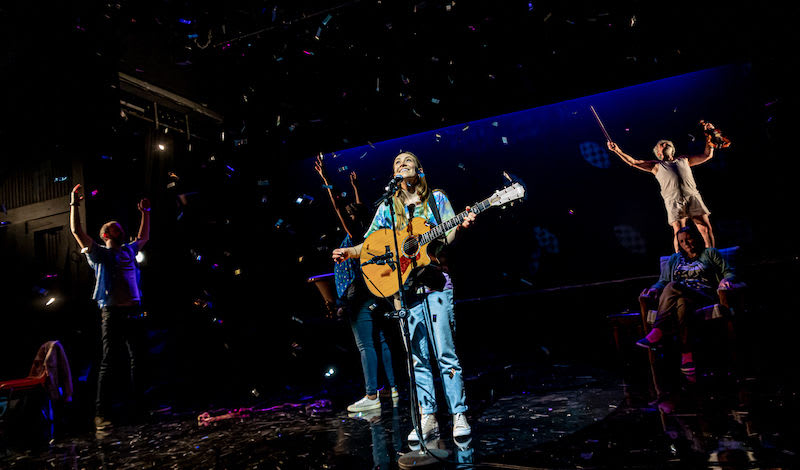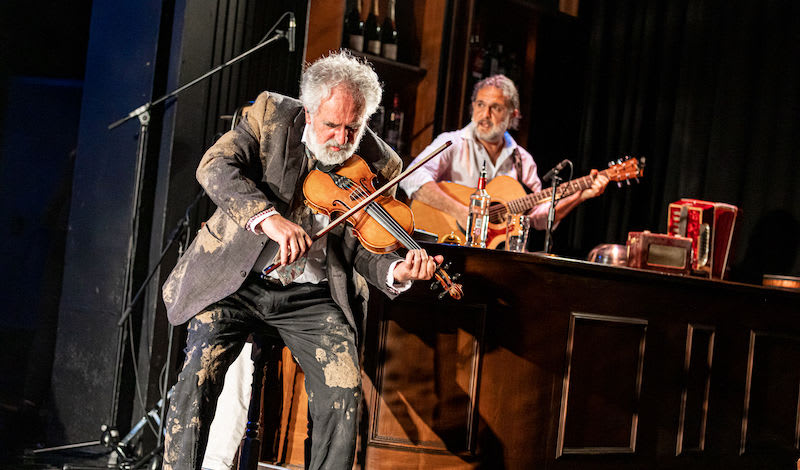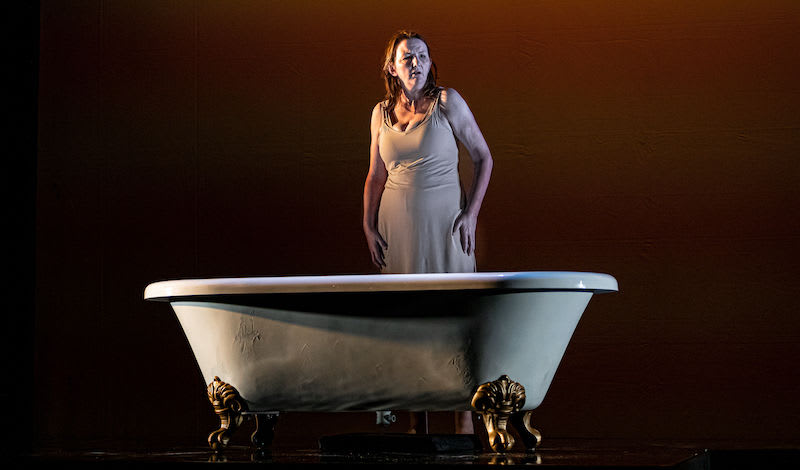 There can be no doubt that, although Still has the darkest themes imaginable, it is also the highlight of the Traverse offering for the 2021 Edinburgh Festival Fringe.
Although there are only five characters plus a guitarist, it takes time to unpick and understand the complex web of relationships. A key lies in the visit by Naomi Stirrat as young Gilly to a heavily pregnant vet played by Mercy Ojelade. In keeping with almost everything else in this play, the diagnosis is grim. There is no option but to put the pug down, although her owner begs a brief reprieve. That is because her father is on his deathbed.
In another part of the story, Martin Donaghy takes the role of the vet's husband at the end of his tether with his own mother, Gaynor, Molly Innes playing what should be the ultimate agoraphobic hypochondriac, were she not in constant pain.
That leaves Mick, played by the wonderful Gerry Mulgrew, a reprehensible old drunk who at least knows how to have a laugh in what might either be an alcoholic fantasy or some kind of dreamworld. All that elderly Mick knows and can remember is that he has a pair of gold rings and needs to get to somebody's wedding on time.
If this all sounds mysterious, it is intended to be, although Frances Poet is too canny a playwright to lead us down lots of garden paths without tying up all of the loose ends in a satisfying dénouement. Before that, many skeletons emerge from cupboards as we explore difficult interactions between parents and children and also spouses.
Uncomfortable themes are broken up by a series of rousing songs from eclectic compositional sources including Robert Burns, Great Big Sea, Val Doonican and Thin Lizzy, sung and played by various members of the cast led by that guitarist, Oğuz Kaplangi.
Gareth Nicholls directs a fine cast in a 90-minute-long play that is at times great fun, at others tear-jerking and always deeply thought-provoking.
Reviewer: Philip Fisher