Stories from an Invisible Town
Hugh Hughes, Derwyn Hughes and Delyth Hughes
Hoipolloi
Barbican Pit
–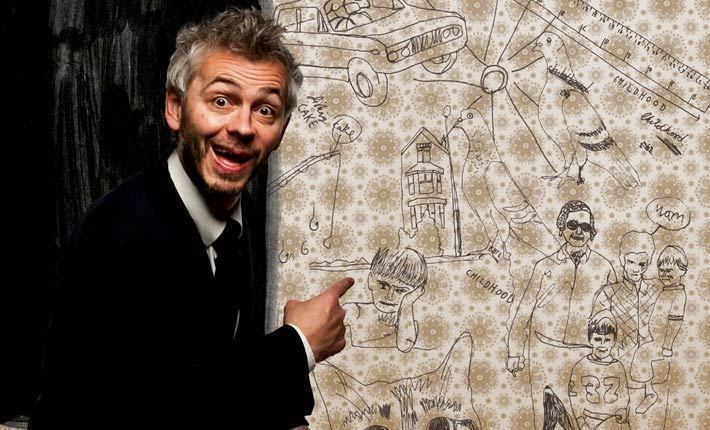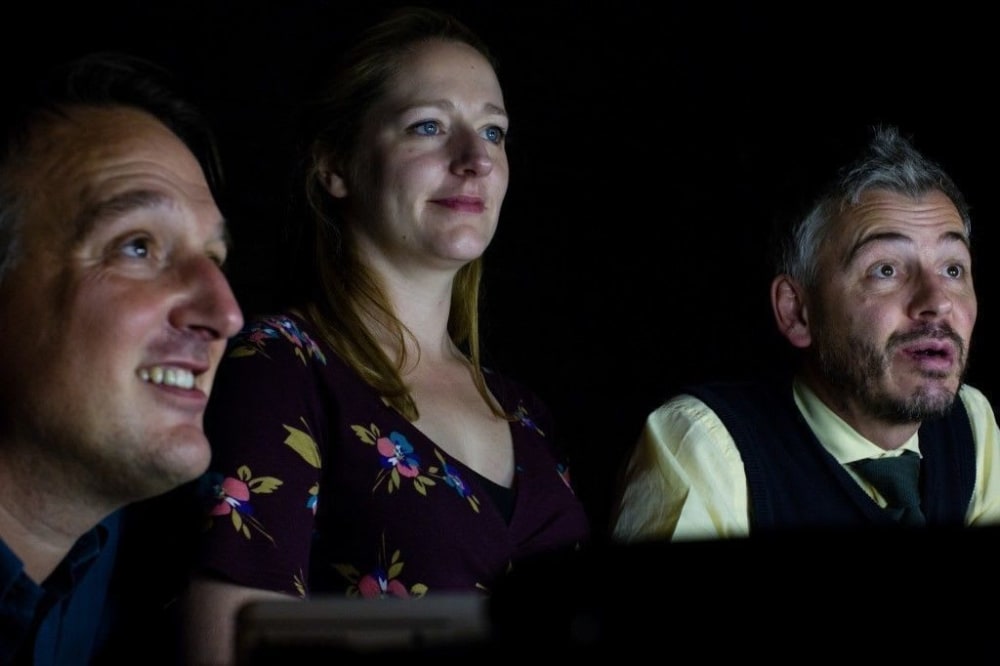 Stories from an Invisible Town sounds like the title of a short story collection by Stephen Leacock. The comparison is more relevant, since the work of Hoipolloi has much in common with that of the great Canadian humourist.
The Hugh Hughes cycle, which started with the delightful Floating, is determinedly quaint and whimsical but has a more serious aim and message underlying the comedy. As always, the events that are related take place in Llangefni on isolated Anglesey beyond the West Coast of the Welsh mainland.
This latest presentation (as its creator explains at the start it is not really a play) is rather longer than usual, which is a mixed blessing. For 2¼ hours, the perky, enthusiastic Hugh Hughes and his siblings, reticent brother Derwyn and livelier sister Delyth indulge in a collective (fictional) memory game.
The trio explore their shared childhood, family feuds and reconciliations, while paying homage to the kind of nondescript parents that most of us love to celebrate and remember.
The laid-back storytelling is very much a case of Wordsworth's emotion recollected in tranquillity for the vast proportion of the evening.
Shôn Dale-Jones transforms himself into Hugh once again with a stated goal to consider the memory bombs that colour life. These are those tiny, Proustian moments that spark off long chains of happy recollections.
He is assisted on this occasion by two actors unacknowledged in the programme (Sophie Russell and Andrew Pembrooke) as well as a computer operator and musician, believe it or not respectively called Tom and Jerry.
They add an extra dimension with a live soundtrack plus often comic video and audio (both extended a little too far during an evening that tends to work best through the medium of the live human voice).
Nothing of any great moment occurs, siblings bicker, they help mum to move house after she suffers from a serious illness. The good news is that eventually they become much friendlier than appears to have been the case at any point since childhood.
The whole experience is rather like meeting new friends or perhaps in-laws and hearing all about the minutiae of their unexceptional lives. What makes Stories from an Invisible Town worth seeing is the acting and good humour of a dedicated threesome, along with low budget presentation values that look like a throwback to the 1970s and 1980s, albeit using more modern technology.
Ultimately the only reason for attending any Hugh Hughes show is self-recognition, since he (and family) are everymen for the contemporary era. That will be a good enough reason for most fans of this mini cult figure.
Reviewer: Philip Fisher