Street Scene
Kurt Weill (music) and Elmer Rice (book) -lyrics by Langston Hughes and Rice
Opera North
The Lowry, Salford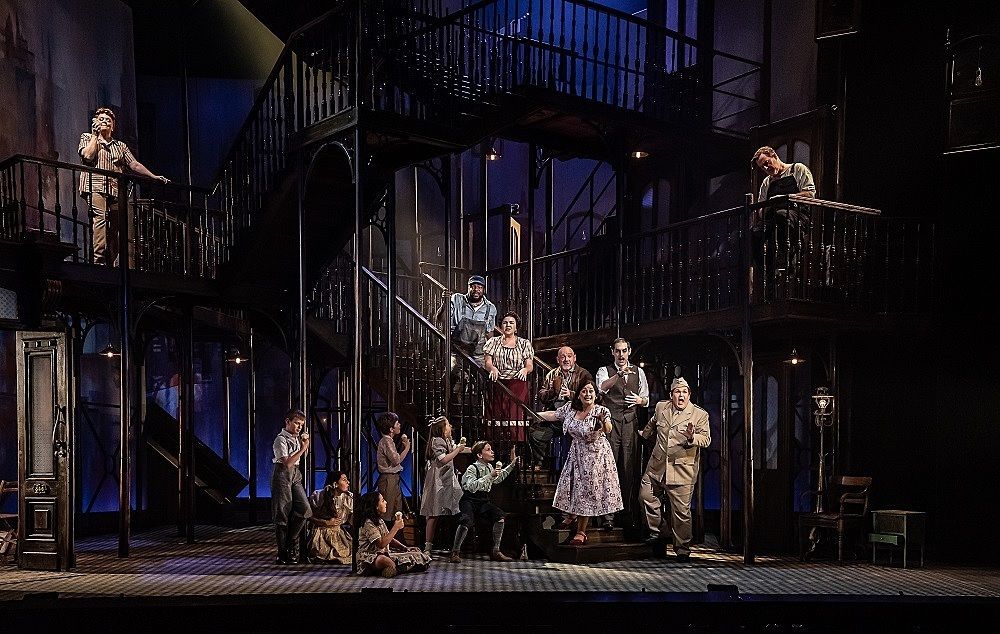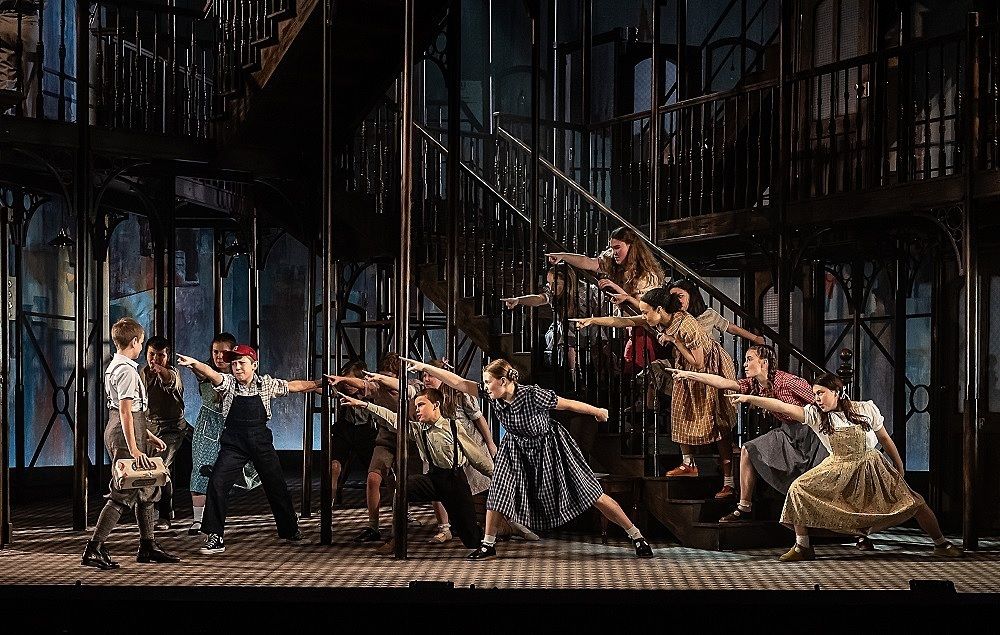 Street Scene is something of an anomaly among the three productions that Opera North is currently staging at The Lowry. It is not a revival, is American rather than European and the boisterous score feels as much like a musical as opera.
During sweltering hot weather, the residents of a melting pot tenement in New York spread gossip about their neighbours. Anna Maurrant (Giselle Allen) is concealing an affair from her violent husband Frank (Robert Hayward). Her daughter Rose (Gillene Butterfield) has been offered the chance of a showbiz career (via the casting couch) but also attracted the attentions of love-struck neighbour Sam (Alex Banfield). Despite their daughter graduating with honours, the Hildebrand family are being evicted while Mrs Buchanan goes into labour. The neighbourhood will soon be devastated by murder and scandal.
Kurt Weill was an immigrant who, being a German Jew, moved to America when Hitler rose to power. Weill became an American patriot and Street Scene is very much a love letter to his adopted country. The horns in his lush score may capture the bustle of a metropolis but the sweeping strings bring to mind the panoramic, wide-open spaces.
Elmer Rice's book reflects the contradictions of America. It contains criticisms of the capitalist system along with a flag-waving hymn to ice cream that is sincere rather than ironic. Street Scene is remarkably contemporary. The half-baked ranting of Donald Trump is foreshadowed in a group of residents—themselves immigrants—demanding "Let Things Be Like They Always Was" and demeaning any newcomers to their country. The lyrics are tart and pointed: "Hush baby hush: your daddy's a lush".
This is an epic production with a massive number of speaking (well, singing) parts. Director Matthew Eberhardt uses the large scale to draw out the pressure-cooker tension that comes from many people living in enforced intimacy. We are constantly reminded how difficult it is for residents to achieve any privacy. Big Brother may not be watching but the neighbours certainly are. Francis O'Connor's set comprises a series of ramshackle interconnected staircases spiralling up to the heavens and windows hanging in mid-air. The sense of claustrophobia and paranoia arising from always being overlooked by a neighbour is highly oppressive.
Street Scene is an ensemble work that shows off the quality of the mighty Opera North chorus to stunning effect. The chorus rise to the challenge of taking on solo roles with great confidence. Opera North makes high demands of the young members of the company who come close to stealing the scenes in which they are featured.
Although this is an ensemble work, there are some outstanding solo performances. The love affair between Gillene Butterfield and Alex Banfield is doomed from the start. Banfield shows Sam to be decent but needy; incapable of making difficult choices. Butterfield's Rose is the only character with sufficient insight to acknowledge the harsh truth that leaving is the only way to survive the tenement. Giselle Allen gives a heart-rending performance of a woman trying to work out how her life took such a grim turn and so desperate for a degree of solace she is capable of making rash decisions. Robert Hayward, in a shocking self-hating performance, suggests Frank's violent tendencies come from a sense of his own inadequacies and inability to cope with the changing environment.
There is always a thrill to seeing a rarely performed production, especially when it demonstrates the sheer quality of the company involved. Street Scene is a show that will linger in the memory for a long time for all the right reasons.
Reviewer: David Cunningham