Stumped
Shomit Dutta
Original Theatre
Lord's Cricket Ground
From

Listing details and ticket info...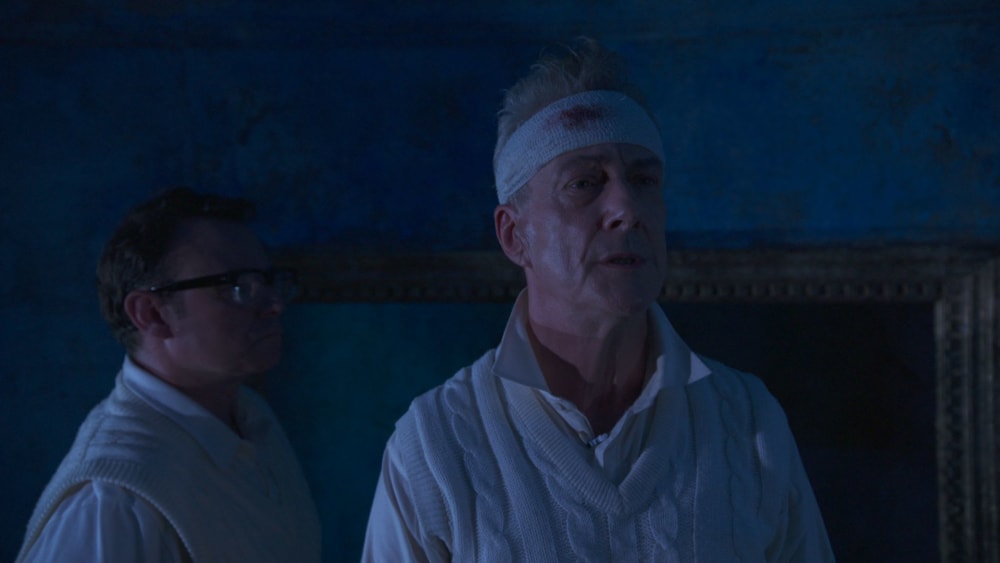 Stumped, which was recorded at Lord's on 10 September, is directed at two diverse constituencies—theatre aficionados and cricket fans.
Happily, Shomit Dutta's witty two-hander should please both.
It takes place during a celebrity cricket match in the Cotswolds some time in the 1970s and follows an afternoon endured rather than enjoyed by Samuel Beckett and Harold Pinter.
Initially, as the pair wait to bat in a claustrophobic room in front of a charmingly illuminated pavilion, they indulge in the kind of gnomic discussion that could have been created by either.
As the 50-minute-long two-acter, filled with non sequiturs and even the occasional pregnant pause, develops, the drama becomes darker with many literary allusions.
The most amusing of these plays out as the drunken duo hope for a lift back to London, waiting on the dark village green for Doggo.
The other cause for hilarity is Pinter's innings, which involves three legitimate balls, one hit for six, a bloodied head for Beckett and three wickets.
The language as the pair banter is precise and portentous and the plotting appropriately absurd, as one might expect.
Accompanied by a jazz quartet, Stephen Tompkinson as Beckett and Andrew Lancel's Pinter both look and sound like their models and are equally witty in a delightful play directed by Guy Unsworth that does justice to all concerned.
Reviewer: Philip Fisher