Substance
Eva O'Connor
Sunday's Child
C Nova
–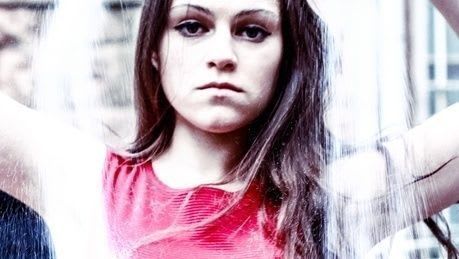 It might seem an odd thing to say but it is pleasing that Eva O'Connor shows little evidence of having in-depth knowledge of her subject, the business of drug culture, which has been mined to such good effect by Irvine Welsh and Mark Ravenhill amongst others.
This suggests that the young writer has not spent too much of much of her life wallowing or working in drug dens.
On the plus side, Substance is very intense and contains a couple of enjoyable dance routines. In addition, each of the female characters delivers a strong feminist speech.
These are highlights in a play directed by Sophie Fuller and brought to Edinburgh by Sunday's Child from Ireland, which struggles to get to grips with the motivations of its characters.
Four youngsters work together in the illicit drug industry. For no good reason, John Faulds as Mikey who appears to have a mental age in the early teens (or uses an awful lot of the product), rules the roost like a Victorian patriarch.
He is manic at the best of times and how he could run a business is not explained or demonstrated.
His team comprises Fred Fergus's far more intelligent Oscar, strong-willed, Irish Jodie (well played by the writer) with whom Mikey has grown up and latterly fragile Simone, Venice van Someren, who apparently briefly fell in love with the boss and regrets it almost at once.
Jodie talks of leaving and Simone makes a more significant effort but otherwise, this is a play of bullying and bellowing that doesn't ever get to the heart of its topical subject.
Reviewer: Philip Fisher