Sue: The Second Coming
Dafydd James, Ben Lewis
Dafydd James & Co
Chapter, Cardiff
–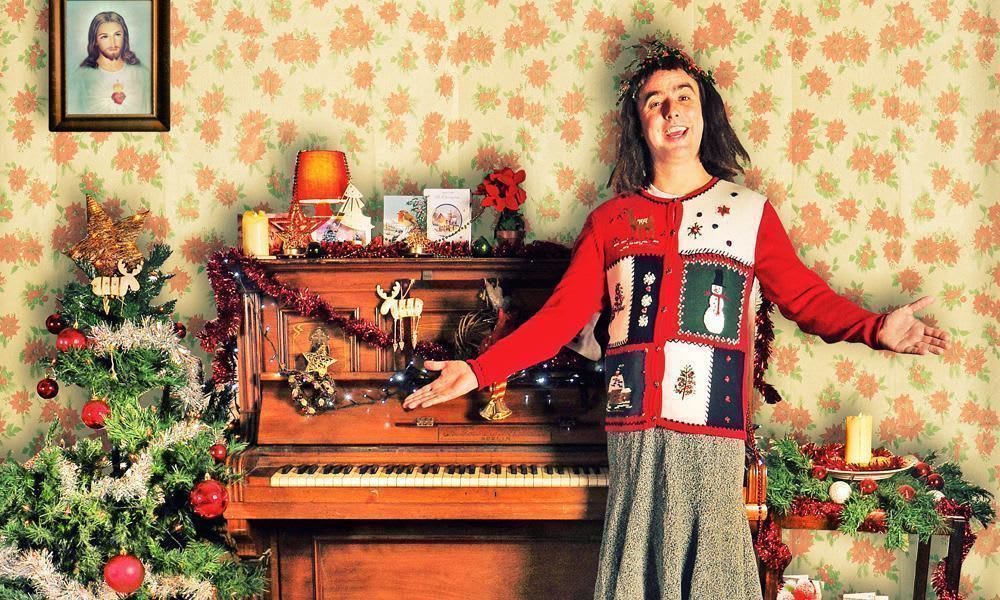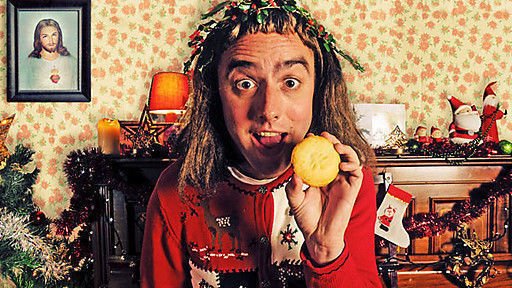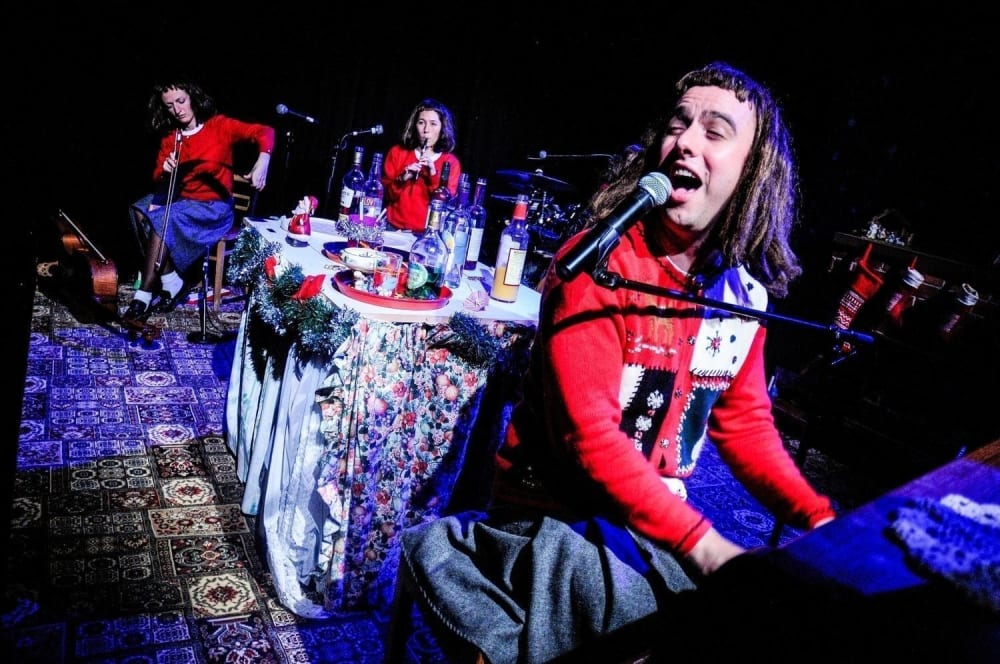 A buzz of good-humoured expectation in a full house on a Thursday night in Chapter is a rare thing. No matter how rewarding a theatrical experience turns out to be, the audience mood beforehand is generally one of trepidation. Not so in the case of Sue: The Second Coming.
Sue Timms is the darkly spinsterish creation of performer, composer and dramatist Dafydd James (whose gay-themed Llwyth is one of the most acclaimed Welsh-language productions of recent years) in collaboration with director and co-writer Ben Lewis. She was first seen in My Name Is Sue, which won a Total Theatre Award during the 2009 Edinburgh Festival and has toured intermittently ever since. My fears that this new piece might prove something of a forbidding in-joke to those who, like myself, were newcomers to her world, were mercifully unfounded.
The Second Coming sees our heroine contemplating a lonely Christmas at her piano—proceedings begin with a medley of festive tunes in an intense, Chopinesque arrangement. But when James's Sue turns to welcome us into her lounge—Ben Stone's set is inventively garish—it becomes clear that despair is most definitely not on her agenda.
She is soon joined on stage by her band of Sues—Elena Pena, Megan Affonso and Francesca Simmons, styled, like the original, in long skirts, red jumpers and Richard III coiffures. Multi-instrumentalists all, they remain in terminally world-weary mood throughout, in contrast with their determinedly jolly leader.
The show is essentially a sequence of Yuletide-themed songs, taking in the Nativity, A Christmas Carol, Home Alone, the history of the world, and an unfortunate encounter with a tramp Santa. The wit and observational acuity of Victoria Wood is an obvious influence (the rhyming of "cretinous" with "tetanus" is especially worth relishing), but there is a gently psychotic edge.
There is also a narrative: it would appear that Sue, following a divine encounter at Debenhams, is about to experience a virgin birth. This, via the show's climactic, epic version of The Twelve Days Of Christmas, featuring much gleefully embarrassing audience participation, leads inevitably to the moment of poignant, transcendent magic with which the piece concludes.
James is a charming, charismatic performer with a refreshingly downbeat take on "drag act" conventions. Sue: The Second Coming, is far funnier than any show about loss, social isolation, self-delusion, sexual confusion and borderline mental illness has any right to be.
The Cardiff run comes at the end of a Welsh tour, and precedes dates at London's Soho Theatre and the Bristol Old Vic.
Reviewer: Othniel Smith