Sugar Baby
Alan Harris
Dirty Protest
Roundabout @ Summerhall
–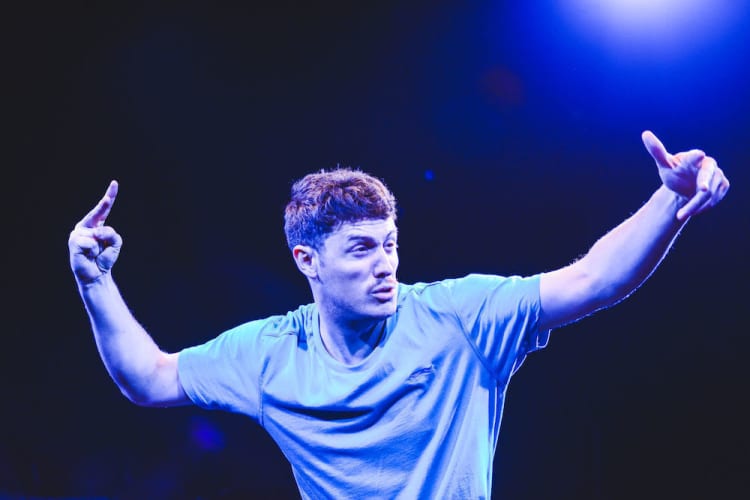 Alan Harris returns to the Roundabout, where he had a big hit with Love, Lies and Taxidermy. For 2017, he has written a manic comic monologue for Dirty Protest, which perfectly showcases the talents of actor Alex Griffin-Griffiths.
He plays Marc, a small-scale dealer making a meagre living through membership of a cannabis collective in Cardiff.
The story moves into top gear when he approaches Oggy, an old schoolmate, in an attempt to take over a £6,000 debt of his father, a differently spelt Mark.
Oggy is far from welcoming and the ensuing hour sees Marc running around madly, often accompanied by the Sugar Baby of the title, indebted Lisa and a seal called Billy. If this sounds a little bizarre, it might help to explain that Billy is actually a statue rather than a real seal?????
Sanity is almost restored when the desperate Marc enlists assistance from his sick mother Celia, who just happens to have enough cash to save the day for all.
A notably enthusiastic and energetic performance takes what would have been a fun tale into a different league, which is all to the credit of the lovable Alex Griffin-Griffiths and his director, Catherine Paskell.
Reviewer: Philip Fisher