Sugar
Mabel Thomas
Mabel Thomas
[email protected]
–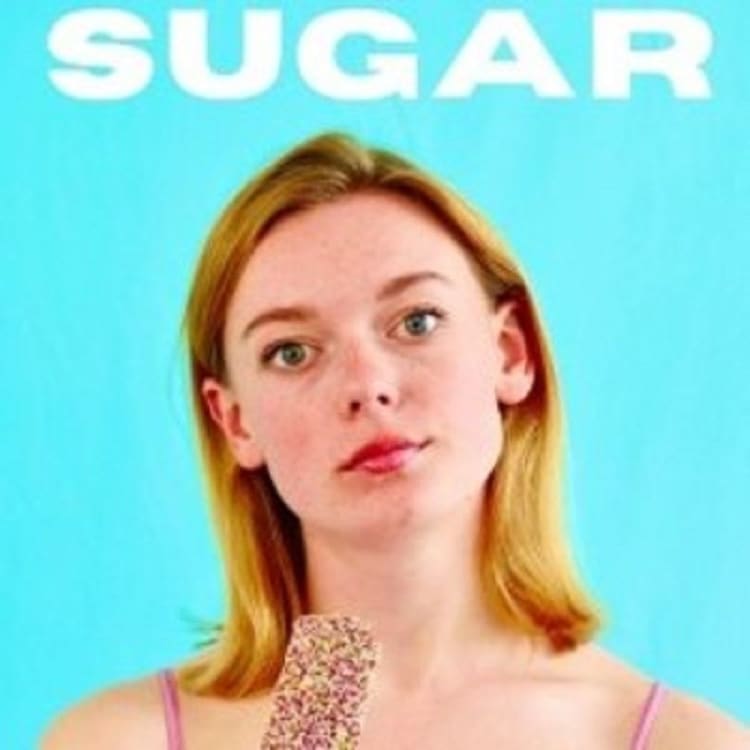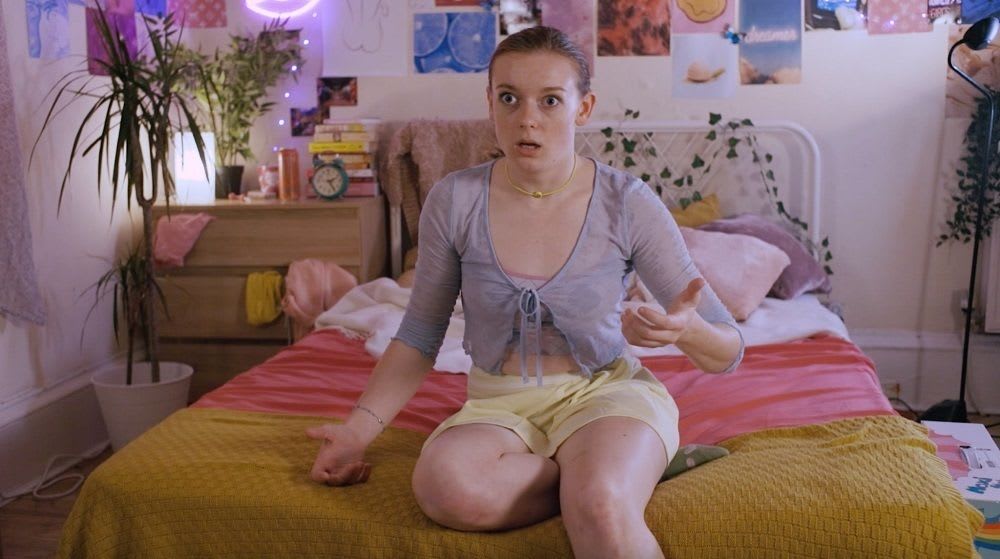 There is a tradition of fictional manipulative schoolgirls, but things have clearly moved on since the days of Mary Elizabeth Bott.
Sugar, a monologue written and performed by Mabel Thomas (who also co-directs with Ciara Crolly), is the cautionary tale of wannabe predator Mae. At eight years old, Mae has a strong sense of entitlement which shapes her perception of right and wrong. She has no hesitation in flirting to ensure she shares a prize won by another pupil or cheating in exams to gain a reward to which she is not entitled.
At 18, Mae admits to being lazy, gay and willing to exploit her sexuality for personal gain. She is attracted to web sites where, for financial reward, attractive women can befriend older men—sugar daddies. But Mae is a small-time hustler and unprepared for people even more ruthless than herself.
Sugar ought to be unbearable: the story of an over-privileged, not too bright, selfish character is hardly attractive. Yet Thomas makes Mae a self-aware anti-hero, acknowledging her limitations and making the audience complicit in her schemes with her gushing, conspiratorial delivery. Thomas makes clear, even at an early stage, Mae is nowhere near as crafty as she thinks and is vulnerable to mistakes. Somehow, Mae's plots do not work out as planned—the anticipated rewards fail to materialise. These can be attributed to laziness on Mae's part—as a child, she uses words she does not understand and in adulthood is careless and does not prepare adequately for her schemes.
Sugar makes demands of the audience and so, although very funny, cannot be considered a straightforward comedy. There is the nasty temptation to conclude Mae's behaviour—exploiting her sexuality—means she deserves to be sexually assaulted; she is, in effect, asking for it. The thorny issue of exploitation—whether of oneself or using money to justify abusing other people—is explored. Thomas suggests the issue boils down to one of power: Mae is ripped-off by someone who does not need money but enjoys the sense of power that comes from cheating other people.
Although the themes of Sugar are heavyweight, the tone is highly comedic. Thomas's script is stuffed with great lines. Eight-year-old Mae is scandalised children are not allowed to use starter pistols despite living in America. The predatory Mae admires the entrepreneurial aspirations of strippers and considers, if one was voted President, the State of the Union Address would be much more interesting.
The co-directors set a deceptive tone for the play, making it possible to trace character development. On the surface, the tone is bright and breezy with the stage set a girly-girl bedroom in which Mae plots her schemes and states her superficial opinions. There is a sense, however, the audience is laughing at, rather than with, Mae, aware she has misread situations and is heading for a fall. This leads to a growing sense of unease as Mae gets increasingly out of her depth. By the conclusion, it is even possible Mae's misadventures have helped her develop a degree of empathy and to think of someone other than herself.
Sugar is a sweet treat with a pleasingly sharp flavour.
Reviewer: David Cunningham