Summer Day's Dream
J B Priestley
Finborough Theatre
–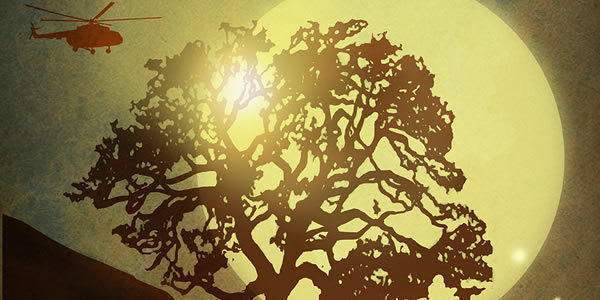 One should always be wary of the epithet "forgotten classic. All too frequently, posterity's judgement is good and the forgetfulness fully justified.
Summer Day's Dream has not been performed on a London stage since its initial run 64 years ago. The play is an allegorical fantasy that looks at a post-apocalyptic dystopia circa 1975.
As the title suggests, this satire pays homage to a Shakespearean comedy of similar name, which offers a framework and concepts that J B Priestley selectively borrows with alacrity.
Following the nuclear destruction wrought during WWIII, England is rather nice in a deeply socialist sense, though it has regressed a few centuries in technological terms.
The setting is the home of three generations of the Dawlish family. Grandpa Stephen, a role played in the TV version by Sir John Gielgud to whom Kevin Colson bears a striking resemblance, is a formerly rich, benevolent patriarch.
His home also houses daughter Margaret, played by Lisa Armytage, a seer whose omniscience is never worn lightly, plus her wastrel nephew Christopher and more thoughtful niece, Rosalie (respectively Tom Grace and Eleanor Yates).
All is well with their lazy lives on the land, until a trio of stereotypical visitors from overseas arrives with mischief on their minds.
They are Helen Keeley's Irina, a Russian military ice maiden, Patrick Poletti as American businessman Franklyn and Indian scientist Dr Bahru, Peter Singh. Each is a clichéd update of their equivalents in 1949 when the play was written.
Their mission is to pillage the resources of this primitive, third world outpost for the good of the planet, or at least the three superpowers that they represent.
In fact, their true purpose is to provide a Shavian talking shop, intended to promote the playwright's leftish views from the stage. The result is an amusing piece that propounds ideas of a fairer state that must have seemed a good possibility in 1949 when post-war projects such as the NHS must have looked like heralds for a new brand of egalitarian politics but today looks like a soppy dream.
Alex Marker, who is better known as a wondrous designer, directs a capable cast in a play that is enjoyable but can get a little lost when various characters get overly sententious in their efforts to represent Mr Priestley.
Reviewer: Philip Fisher