Sunny Afternoon
Music, lyrics and original story by Ray Davies, book by Joe Penhall
Hampstead Theatre
–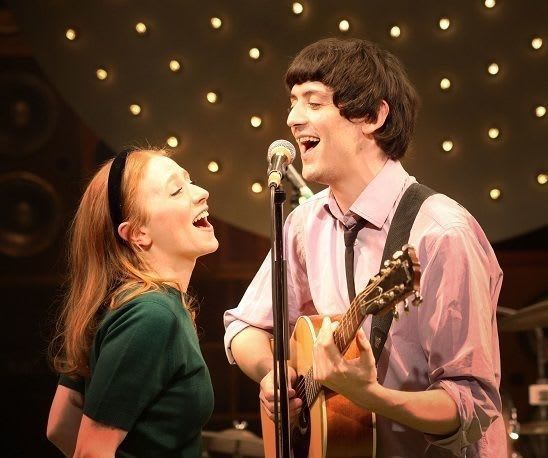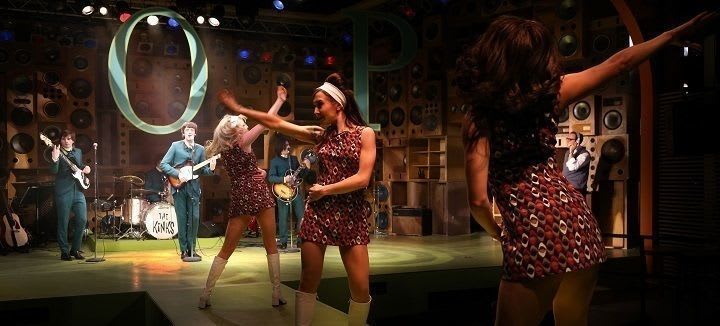 Jukebox musicals often get a bad press. That is probably because reviewers expect people to write original songs rather than merely building a show around a famous artist's or group's back catalogue.
However, on occasion this art form can be quite sublime. Perhaps the pick of the bunch at the moment is Jersey Boys, based around the lives and music of Frankie Valli and the Four Seasons. Its success owes as much to a moving story about young men from the wrong side of the tracks as their wonderful hit songs.
Sunny Afternoon attempts to follow a similar path relating the stories of Ray Davies, his brother Dave and their iconic band The Kinks as they celebrate their Golden Jubilee.
This works, but only up to a point. The actor-musicians led by John Dagleish, suitably grim as Ray, and George McGuire playing mad Dave all do their bits. This should ensure that fans of the band (and aren't we all) will at the very least have their toes tapping throughout the 2¾ hours—just like the happy glitterati on opening night.
They will also revel in Adam Cooper's energetic choreography, given plenty of space by an open design from Miriam Buether. She frames the band with about 100 speakers, covered by Jasper Johns-style stars and stripes during the lads' brief sojourn to USA, a journey that was ended by the unions. The designer also cleverly expands the playing area using a catwalk through the front half dozen rows of the stalls.
The weakness, as with so many shows of this type, lies with Joe Penhall's book, which is based on an original story penned by Ray Davies himself. Where Penhall does score is in integrating streams of well-written lyrics into his tale.
The plot never quite decides whether to be a faithful and at times tragic history, a light comedy or merely a stylised biography of the front man and his brother.
One issue is that the history of The Kinks does seem to be incredibly close to that of almost every other one of their peers. In simple terms, they are working-class lads with a God-given talent who struggle to retain their sanity and money against the vicissitudes of the world.
Sex and booze and rock 'n' roll don't help, although drugs don't make it into this story. Public schoolboys ripping off down-to-earth heroes certainly do and, eventually, assisted by his own insecurities, bring Ray Davies to his knees as depression threatens a mental breakdown.
However, despite the lack of incisiveness in the storytelling, the music and razzmatazz save the evening and might just encourage a West End transfer.
As soon as the youngsters from Muswell Hill rock into "You Really Got Me", their first number one, there is no looking back. A stream of fantastic tunes is delivered with gusto, though there are more contemplative moments, often involving Lilli Flynn playing Davies's wife, Rasa (as well as a guitar).
Sunny Afternoon will be compulsory viewing for those that love the music of The Kinks. Anyone seeking a decent biography that gets beyond the superficial may not be quite so enthusiastic.
However, by the time that "Waterloo Sunset" and "Lola" bring the curtain down on a vibrant evening, that may not seem like too much of an issue. This reviewer will certainly be listening to "The Kink Kronicles" over the weekend.
Reviewer: Philip Fisher