Sunset Baby
Dominique Morisseau
Gate Theatre, Notting Hill
–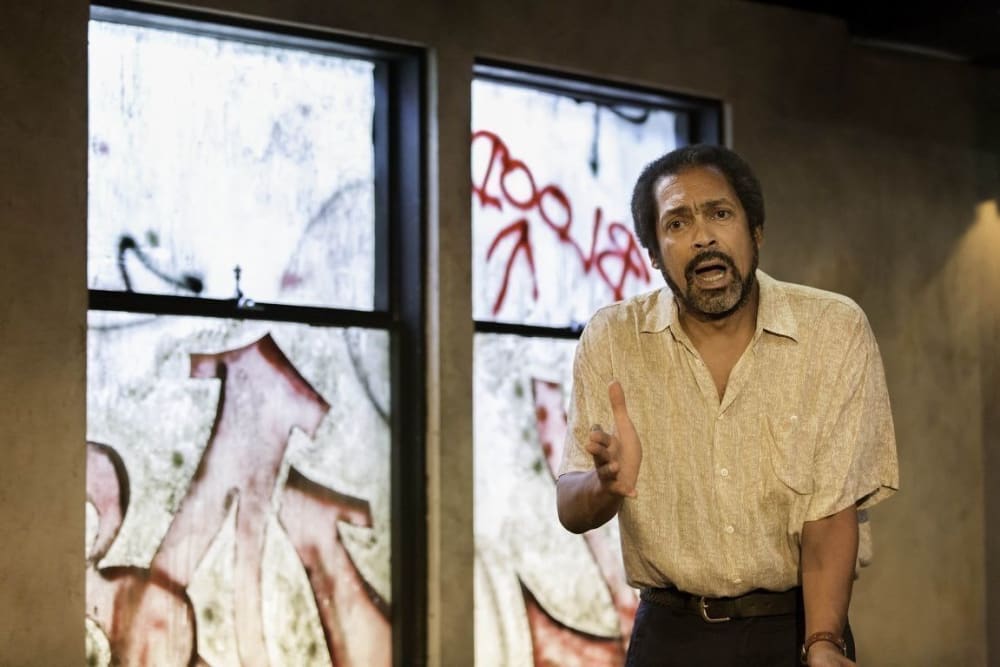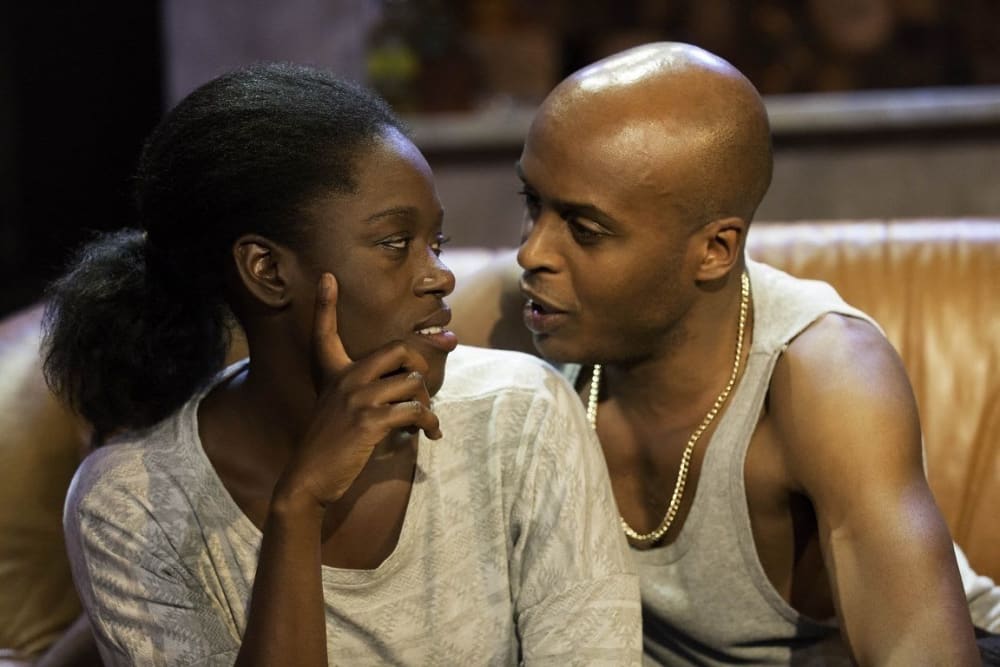 Dominique Morisseau clearly feels very strongly about her subject matter and is eager to get her message across in this world première directed by Charlotte Westenra.
It is a little strange that Sunset Baby appears in London ahead of New York where it is set and where the issues would seem most immediate but this can be seen as a coup for Christopher Haydon and the Gate.
The main issue that Miss Morisseau explores is Black Power, in every sense, from the activists who believed in violence as a valid means to achieve empowerment to the disenfranchised today, seeking money and identity to make life more meaningful and comfortable.
The two main characters from an older generation both have confused heritage to judge by their names. Sadly, iconic writer Ashanti X dies before we can meet her but we get full value from her man, Kenyatta Shakur, played sensitively by Ben Onwukwe.
These names are representative of the play's contradictions, which the writer never really resolves, clearly being more interested in exploring passion and political theory along with the pleasure of establishing power with a small "p".
The lynchpin of the drama is the couple's daughter, a very powerful Michelle Ashante as Nina. She is named after Nina Simone, whose songs punctuate the 1¾ hours.
In her own words, this tough cookie makes her way in life using the handy mantra "sell drugs and rob niggas", with money a far more significant motivator than tradition or family.
She does so in the company of her gangsta boyfriend Damon. Chu Omambala's character is an odd mixture of gun-toting criminal, idealistic dreamer, lover, political scientist and well-read sociologist.
Damon is also frustrated by lack of access to his 7-year-old son, while at the same time planning emigration with Nina.
His complexity is not unique. Ms X was a leading political thinker and writer but at the same time a loved mother who died a hopeless junkie. Her relationship with Kenyatta was strained by his decades in prison following a politically-motivated armed robbery. Returning to meet his daughter, this kind, patient terrorist is desperate to get his hands on valuable letters that he had written, though it is not clear why.
If one is able to ignore the limitations of the plotting and contrived characterisation, Sunset Baby is a good, issue-led play. Kenyatta and Ashanti may have been black leaders twenty years after it really mattered but they do shed a little light on what went on in the sixties.
The younger couple show us what it can take to survive in the deprived eastern wing of the Big Apple today. As such, the play also makes some pointed criticisms of Obama's United States and the fact that the black underclass is still awaiting true equality as we enter the second decade of the 21st century.
Reviewer: Philip Fisher