Sunset Boulevard
Music by Andrew Lloyd Webber, book and lyrics by Don Black and Christopher Hampton, based on the Billy Wilder film
GradeLinnit Productions
London Coliseum
–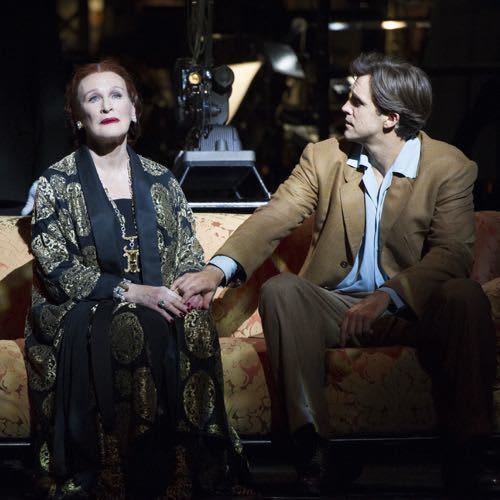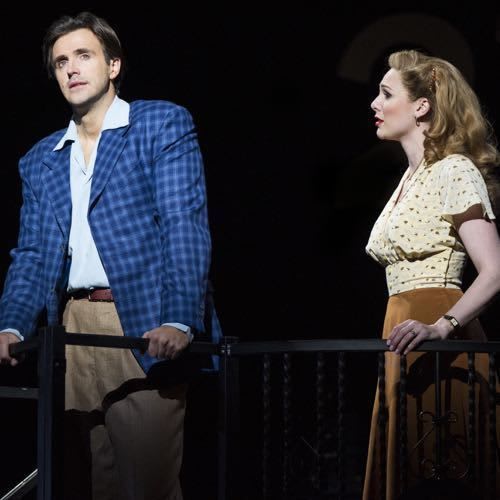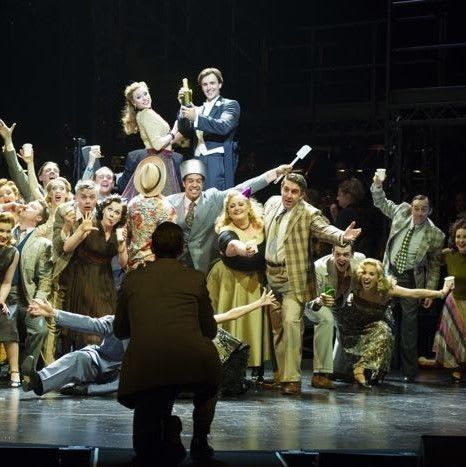 The star obsessed culture in which we find ourselves is both the subject and methodology behind this production. On one level, if you can sell out a normal West End theatre with a popular musical and big name, then why not take on something more ambitious?
Last year, the Coliseum welcomed Sweeney Todd with Emma Thompson and Bryn Terfel for a short run. This more ambitious follow-up combines the ever-popular Lord Lloyd Webber with the West End debut of Glenn Close, hardly an ingénue but a star in every sense, who must be odds on to become Best Newcomer, to the disappointment of the younger competition.
Miss Close is perfectly cast as Norma Desmond, a part that has already won her a Tony for a Broadway run that started as far back as 1994.
The 1950 Billy Wilder movie featured Gloria Swanson as the self-obsessed silent movie heroine still convinced that she is worshipped and on the brink of making a comeback.
Her amanuensis and lover is Joe Gillis, a wannabe screenwriter down on his luck, portrayed with charm by the silky-voiced Michael Xavier.
Despite the faith of sweet, young Betty Schaefer played by the tuneful Siobhan Dillon, who hits a zenith during her "Girl Meets Boy" duet with Xavier, his career is going nowhere. Everything changes thanks to a serendipitous car malfunction that leaves the handsome young man on Sunset Boulevard, the title of the catchiest of the evening's songs.
Mistaken for a chimp undertaker (really), Joe is invited into the lavish Desmond mansion by the ultimate drama queen's faithful butler Max, Fred Johanson showing off a magnificently deep bass as he protects his mistress and their dual secret.
Much of the 2¾ hours are taken up by the efforts of all to revivify the old lady's career and confidence. However, it soon becomes apparent that not only is she needy but also manipulative to the point where blackmailing might be a more accurate description.
A witty twist brings her in front of Cecil B DeMille no less, who behaves honourably if mendaciously in his efforts to protect her ego for just a little longer.
The evening then builds to a truly dramatic and moving finale.
In order to justify ticket prices that are closer to opera than West End levels, with many topping the £100 mark and a top price of £150, there needs to be something special in Lonny Price's semi-staged but multi-staircased production.
There is. To start with, he has been presented with a strong cast that seems perfectly at home playing to a gigantic audience in the wide-open spaces of the Coliseum. While habitués of this glorious theatre will balk at the use of microphones, they are now de rigueur in musical theatre and must be accepted.
At least as a result the sound is well-balanced between the singers and the 48-piece ENO orchestra, which adds volumes to the Lloyd Webber score, discovering hidden depths in the lush orchestration.
Glenn Close will be a revelation to Londoners. She is a consummate stage actress playing a melodramatic role to which she is perfectly suited. While her deep voice might be better suited to cabaret and is not of the kind usually enjoyed at this venue, she has more than enough power for the role, delighting the audience while delivering both "With One Look" and "As If We Never Said Goodbye".
Sunset Boulevard deserves to pay back the producers for their ambition, Glenn Close proving that she has all of the star quality of Norma Desmond herself and getting great support from her colleagues who deliver an enjoyable and touching story with impeccable clarity and musical prowess.
Reviewer: Philip Fisher