Sunset Boulevard
Music by Andrew Lloyd Webber, book and lyrics by Don Black and Christopher Hampton
Comedy Theatre
(2008)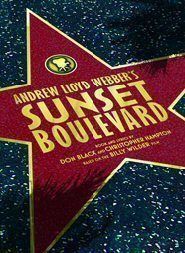 Sunset Boulevard is a small scale musical based on the classic Billy Wilder movie about Hollywood illusions and delusions.
This version sees a creative team led by Lord Lloyd Webber offering a cross between Tennessee Williams in Gothic mode and Stephen Sondheim. Whether the chamber musical is where the creator of Evita and Cats is at his best might be questionable but there are some plus points.
Craig Revel Horwood, the Strictly Come Dancing judge, had such success with this revival at the Watermill in Newbury that it has earned promotion to the West End in a suitably intimate theatre.
The story is pure melodrama as Joe, a failing scriptwriter for the talkies, is torn between two women. Pretty, young Betty Schaeffer might be engaged to another man but she sees Joe as a genius. Their romance is entirely predictable, as is his meeting with Norma Desmond.
She is a legend whose stardom ended with the arrival of the talkies. Protected by a butler with a secret, the humourless Germanic Max, she hooks Joe for a dual role. He must help turn a novel-length script into something to entice Cecil B. DeMille and at the same time play the gigolo for the much older woman.
The production is strongest when it emulates its originating theatre's greatest ever success. That was John Doyle's magical re-working of Sweeney Todd, which effortlessly moved from Berkshire to the West End before becoming a Tony winner on Broadway.
The common denominator is the musical supervisor and arranger Sarah Travis, who injects a Sondheim edginess into several Lloyd Webber songs and reprises the novelty of having the performers double, treble and quadruple as onstage musicians.
In the Gloria Swanson role of Norma, Kathryn Evans, like so many of this multi-tasking cast, proves better as a singer belting out his Lordship's power ballads, than in her acting. Ben Goddard as her reluctant leading man is also not the strongest of actors or movers but knows how to sing and play a medley of musical instruments.
West End debutante and flautist Laura Pitt-Pulford makes a sweetly determined Betty and proves amongst the most versatile cast members with her acting, singing and musicianship all pleasing.
The joker in the pack is David Willetts playing Max as a cross between Dr Frankenstein (the mad inventor, not his monster), Erich von Stroheim and any one of a thousand stage or screen butlers from the heyday of Hollywood. This sinister servant spices up the final scenes with as unlikely a revelation as one could hope to hear on a West End stage.
Sunset Boulevard is pleasant enough but does not have enough strength in any area to be a major hit. Surprisingly with this director the production has little memorable choreography to complement the story and song.
However, with a little more publicity, it should enable the producers to make some money over the holiday period, on the back of its movie credentials and the names of the composer and director.
Reviewer: Philip Fisher