Swan Lake

Royal Ballet
Royal Opera House
–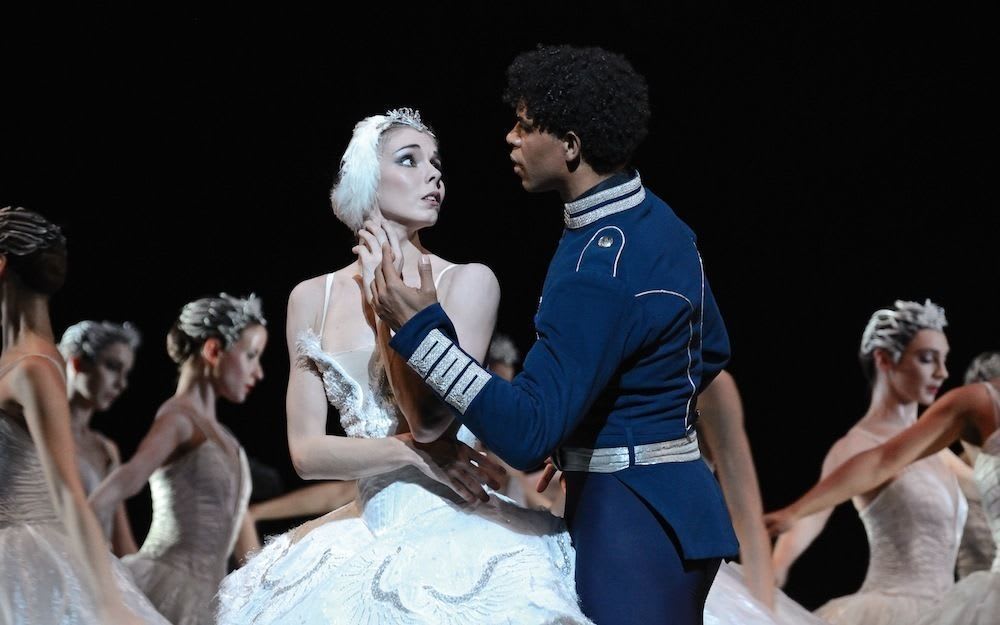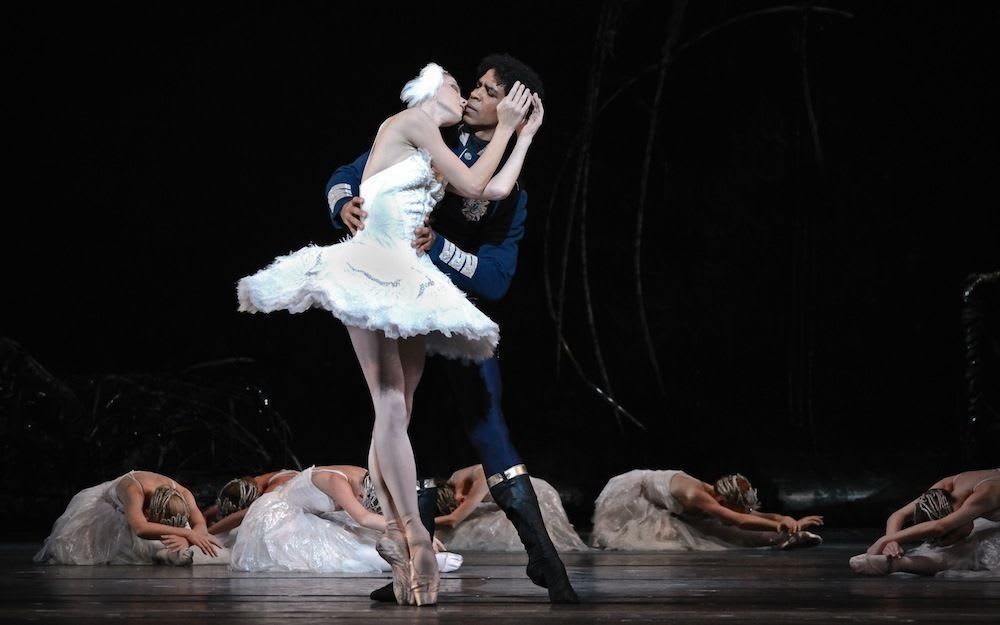 The Royal Ballet season opens with perennial favourite Swan Lake, which, needless to say, is sold out for its twenty-performance run. The first cast is the magnificent Marianela Nuñez partnered by her real life prince Thiago Soares, but it is the second cast that arouses curiosity. For three performances Natalia Osipova is guesting in the Odette / Odile role with Carlos Acosta as Prince Siegfried.
She and her partner Ivan Vasiliev famously left the Bolshoi last year for the Mikhailovsky in St Petersburg 'in search of artistic growth'. Now Mikhailovsky and ABT principal Osipova replaces prima ballerina Tamara Rojo, who departed the Royal Ballet in September to take on the artistic directorship of the English National Ballet.
Petite, pert, dark, with a Rojo-like rock solid technique she would seem the perfect substitute. But, she is more naturally an Odile than an Odette, more a Black than a White Swan, more a vivacious Kitri, darling of the gala circuit.
The audience responds ecstatically to her Odile dazzle, and calls her back for two bows after her twenty-four tight fouettés, more pirouettes than whiplash fouettés, taken at a breakneck speed that has the orchestra racing to keep up. And the final curtain calls keep on coming. A triumph for Osipova.
Spiky, dynamic, coal-black eyes flashing, Odile plays to the audience as she destroys the prince. But, as Odette she does not touch the soul—no Lopatkina, she does not melt the heart in the Romantic 'white' scenes. At times her natural impetuosity jumps the music, to which the orchestra under Boris Gruzin gives full-volume.
Carlos Acosta, on the other hand, is the perfect prince: attentive, solicitous, radiant and expressive in his infatuation. Thirty-nine to her twenty-six years he demonstrates how it should be done, how much personality matters. Never out of character, he plays the gamut of his besotted emotions, whilst Osipova seems to be going through the motions.
In the pas de trois the splendid young Dawid Trezensimiech cannot quite conceal the effort required for the demonstrative entrechats, cabrioles and the tours en l'air; in his the older Acosta reveals his star quality. His landings are silent, soft, stable, with feet perfectly placed.
No tears this time, maybe, but there is much of splendour in the production: Tchaikovsky's unbelievable music, which startles anew; the evidence of two hands, Petipa's and Ivanov's, in the creation of this nineteenth century work of two halves to please a wide audience; David Bintley's additional Waltz in Act I; Frederick Ashton's Neapolitan Dance in Act III; and Yolanda Sonnabend's gothic fairy tale designs (Gary Avis sports a punk Mohican haircut as Von Rothbart).
Hikaru Kobayashi brings a precise delicacy to the Act I pas de trois, in Act III Melissa Hamilton stands out amongst the six princesses, as does Johannes Stepanek in the Spanish Dance. Cast against type Yuhui Choe and perfectly cast Paul Kay make a lovely Neapolitan couple, and Ellie Young and Tori Forsyth-Hecken are delightful as the young girls.
Elizabeth McGorian is a haughty regal mother—spot her disapproving glance at Benno (Valeri Hristov), her son's dissolute drunken best friend. No wonder shooting swans is more interesting than the sweet indulgencies of the Russo-German court.
Act I lulls with its scene-setting jollities, Act II introduces Odette and her swans, Act III blazes with smoke and mirrors, and the short Act IV gives the chorus of white swans and ugly duckling cygnets the opportunity to fill the stage with intricate formations that frame and protect the love story.
Acts II and III pas de deux are to die for… It is our need of escapist beauty and romance, of love that conquers death and evil, that keeps this quintessential ballet at the top of the classical list. But it is in Tchaikovsky's passionate eloquent music, music that transcends pretty dancing, where the real drama exists—it's no wonder it's the stalwart of the season, or that Swan Lake lends itself to many interpretations.
Five more casts are yet to take on the main roles: Sarah Lamb and Rupert Pennefather, Zenaida Yanowsky and Nehemiah Kish, Roberta Marquez and Steven McRae, and, to finish, real life couple Alina Cojocaru and Johan Kobborg… each worthy of attention.
Reviewer: Vera Liber