Swan Lake
Choreography Marius Petipa, Lev Ivanov and Peter Wright, music Pyotr Ilyich Tchaikovsky
Birmingham Royal Ballet
Sadler's Wells
–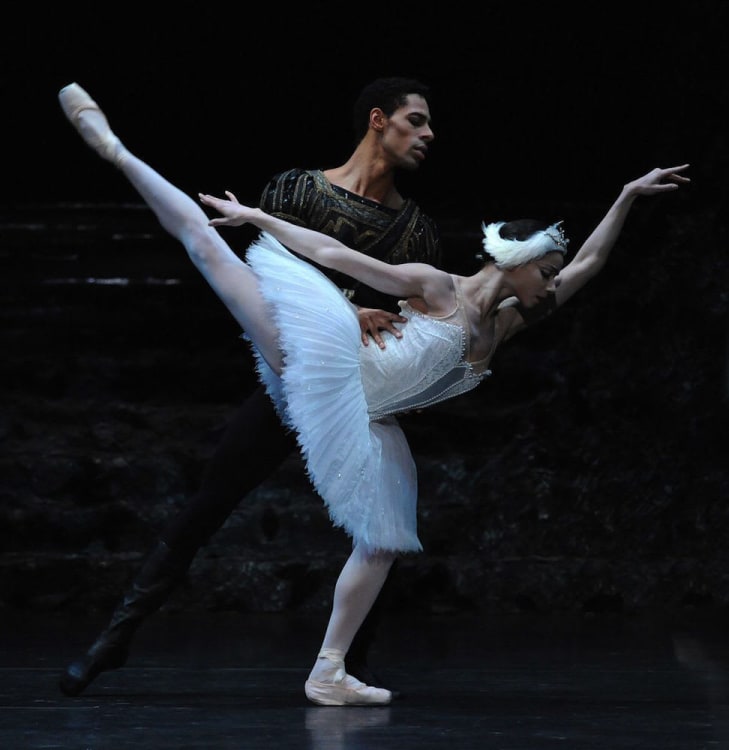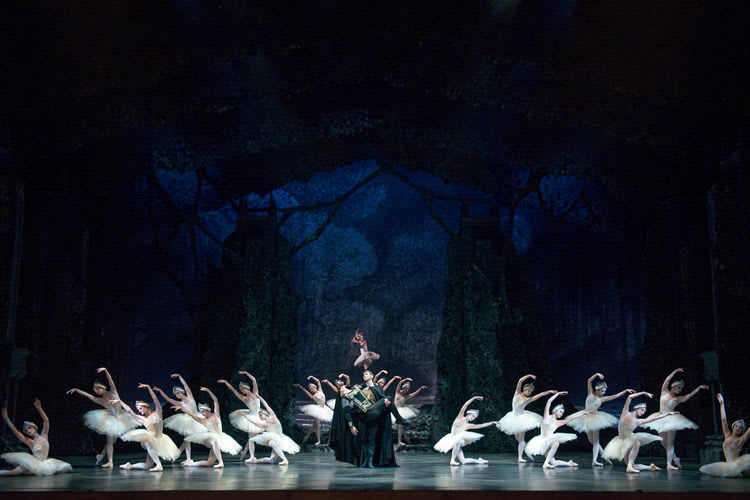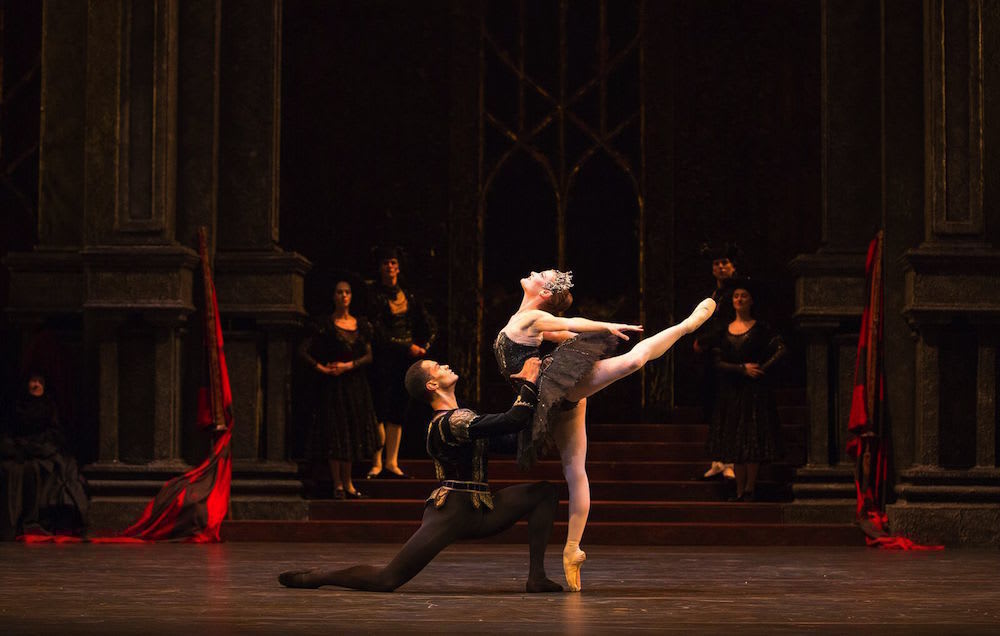 How intelligent and moving Swan Lake, Sir Peter Wright and Galina Samsova's still fresh 1981 production is, what astonishing costumes, what eloquent dancing, "How noble in reason, how infinite in faculty! In form and moving how express and admirable!"
Prince Siegfried's father is dead; he will be king and must marry. A funeral procession opens the ballet and Benno carrying the sweet Prince's body closes it, Horatio to his Hamlet, as Odette and Siegfried are united in the ever after.
The Prince's dark weeds, his loss of mirth and pensive demeanour, Tyrone Singleton carries with restrained noble bearing amongst the "dreary stale, flat and unprofitable" - or so he obviously indicates - entertainments and enticements of the court in mourning.
Entertainments aplenty, courtesans Angela Paul and Laura Purkiss, his four companions and their partners in act one, the foreign princesses—Elisha Willis and Samara Downs as Hungarian and Polish Princesses dazzle and amuse with their rivalrous glances in act three. The Neapolitan and Spanish dances (men in black lipstick) delight the audience.
But, as we well know, it is Odette who awakens him. And Céline Gittens is a beautiful fluttery swan with feathery arms, supple strength, balance and poise. She and the Royal Ballet Sinfonia orchestra under Koen Kessels are as one, taking it slowly, unhurriedly, with liquid synchronicity.
Her Odile is a minx, polishing off her fouettés with coquettish delight, following Rothbart's glances and gestures to simulate Odette and stimulate Siegfried. Very well done. Surely it can't be long before Gittens still only a First Soloist is promoted to Principal, so full of promise is she.
The company is in splendid form. William Bracewell's youthful Benno quite rightly out-leaps a Siegfried in existential crisis, and the corps de ballet swans, rising out of the early morning mist, sixteen of them with serious miens, and two leading swan maidens, Yvette Knight and Yijing Zhang, arrange themselves in tidy patterns—not as easy as it looks.
Peter Teigen's lighting, complementing Philip Prowse's design all gold and silver on black (Versace and Valentino eat your hearts out), brings a dark picture book setting to life. The costumes are heavy, wide with long trains, and imposing, bedecked with glittering jewels as befits a medieval court.
Do I see influences from Sergei Eisenstein's Ivan The Terrible and Alexander Nevsky films: Teutonic helmets, bearded boyars, elaborate head-dresses and rich priestly robes? And a Palekh lacquer box colour palette.
The stage picture takes some reading, so rich is the attention to detail and arrangement: two nuns in black bookending pillars slowly catch the eye. Marion Tait is a formidable Queen Mother—one sees her Carabosse—with stage presence that outshines Rothbart's. One wouldn't want to cross her, though Siegfried tests her patience.
Three hours of unalloyed pleasure in pas de deux, variation solos, and lovely ensembles, a familiar tale, eternal as Odette and Siegfried's love, is reborn with good characterisation, emotion, vision, clarity, and exquisite musical phrasing.
For a touring production, supposedly small scale, Birmingham Royal Ballet's Swan Lake is incredibly plush, yet juxtaposed with understated exposition, no histrionics, given time to breathe and seep into the soul, its impact is profound.
Reviewer: Vera Liber