Swan Lake
Pyotr Ilyich Tchaikovsky
Birmingham Royal Ballet
The Lowry, Salford
–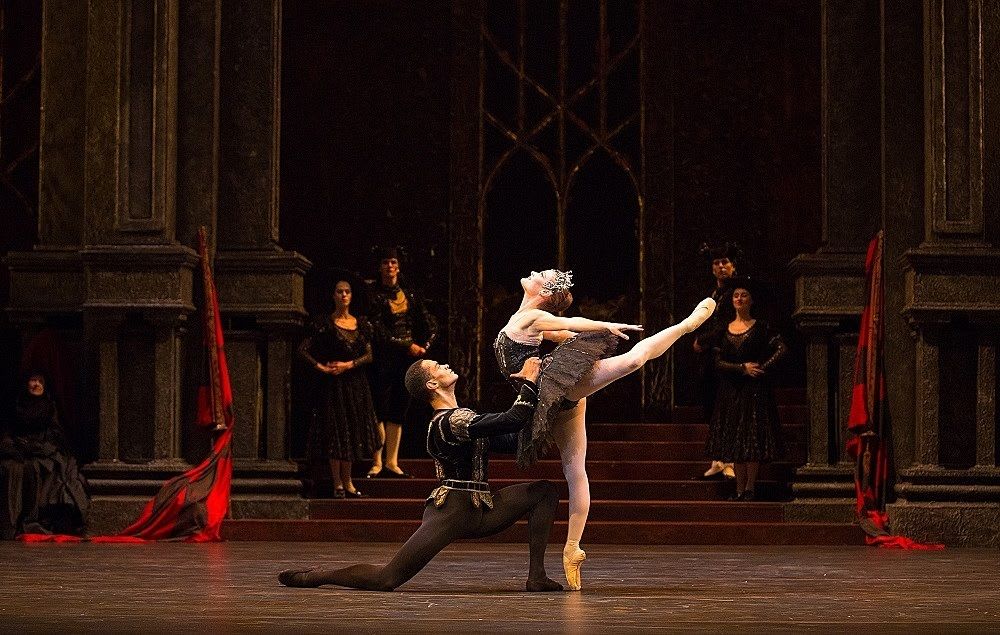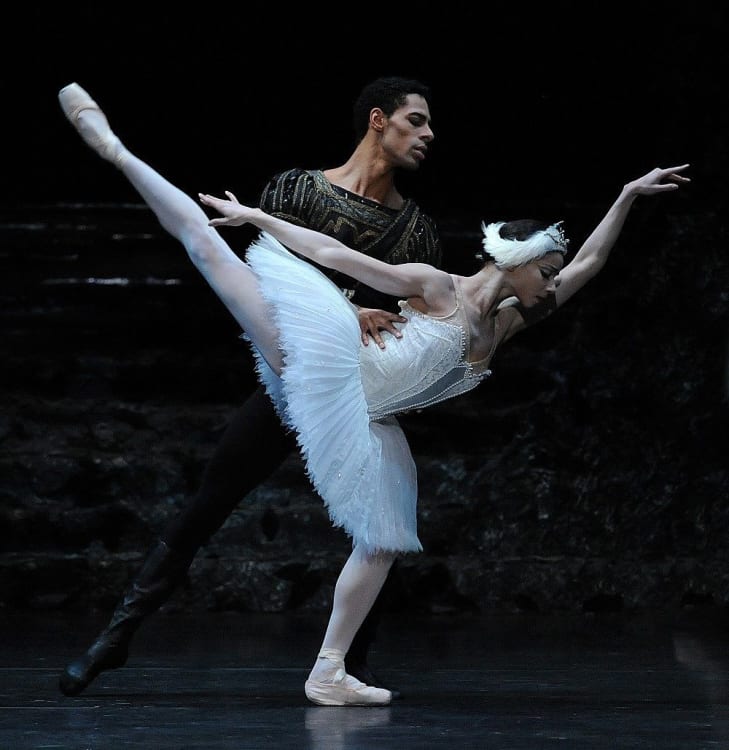 There is an undeniable sense of authenticity even history to Birmingham Royal Ballet's production of Tchaikovsky's Swan Lake. Although Peter Wright conceived the choreography in 1981, he retained aspects originated by Lev Ivanov and Marius Petipa in Russia in 1894.
As Prince Siegfried (César Morales) approaches his maturity, convention requires him to marry but, distracted by grief for his late father, he is unable to fulfil his royal responsibilities. The Prince encounters Odette (Momoko Hirata) who is, together with her handmaids, cursed to spend daylight hours in the form of a swan. Siegfried promises to free Odette from the curse but the magician who cast the spell has other ideas.
Philip Prowse has designed a lush production yet the sheer scale of the sets dwarves the cast and creates a chilly, oppressive mood. It feels like we have accidently wandered into Mordor. The opening scene of a funeral procession creates the sense of a community in mourning which lasts for the entire ballet. Everyone is desperate for some form of relief or change. The costumes, while opulent, are faded rather than cheerful—muted pale blues / silver or black / gold. Peter Teigen's lighting never really rises above twilight, creating a murky, desolate atmosphere.
Regardless of the depressed mood, this is an eye-catching production. Peter Wright is certainly not afraid of spectacle and uses every inch of the massive Lyric stage to maximum effect. The production constantly moves from one jaw-dropping moment to another—the ethereal Swan Maidens gradually and gracefully filling the stage or emerging from a waterfall of dry ice in the final act are stunning.
Despite the scale of the production at heart, there is a sense of isolation. César Morales plays Prince Siegfried as Hamlet but without the speeches. Morales does not indulge in the opportunities for exuberance offered by ballet but instead gives a tightly controlled, emotionally devastated performance. It is significant that when Morales gives his early solos the other members of the company have their backs turned—he is alone even when in a crowd.
Momoko Hirata on the other hand offers an unearthly alien interpretation of Odette. Even when in human form, there is something animalistic about Odette with arms twisting backwards like wings and head thrust forward as if pecking. Transformed into Odile, the Black Swan, Hirata brings a hint of malice to the role, the bird-like movements of her arms becoming a cruel parody; just pointless flapping. The technical achievements of Morales and Hirata working together, especially in the third act, are astounding.
It is tempting to take Swan Lake for granted and treat it as a collection of 'greatest hits'—the ravishing score and well-known moments such as Odile's apparently endless 'whipping turns'. Birmingham Royal Ballet's production is, however, fresh and invigorating—combining breathtaking spectacle with awesome technical displays to create a deeply moving story of loss and longing that will delight audiences.
Reviewer: David Cunningham