Sweet William
Michael Pennington
Nick Hern Books
Released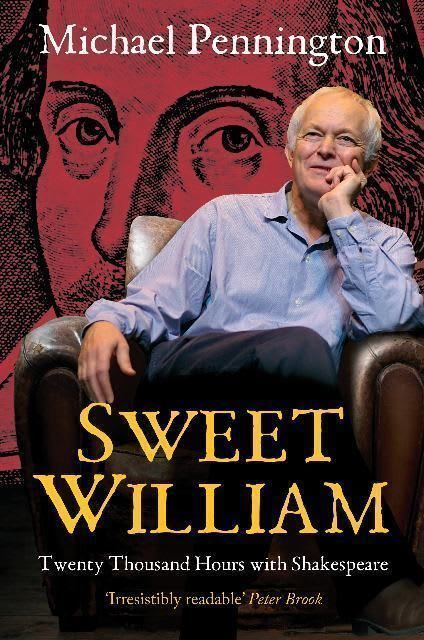 One sometimes wonders whether the world really needs yet another book on the Shakespeare. Publishers clearly do not as they continue to appear on a constant basis.
Such pondering is certainly not appropriate when considering Michael Pennington's charming reflection, based on a quite staggering "Twenty Thousand Hours with Shakespeare".
Sweet William, which is effectively the child of extensive researches that underpinned the solo show of the same name, is not pure biography. While it does make reference to the Bard's life this is usually for information and there is little original in that element of the writing.
What the author has attempted to achieve is to offer readers a view of the works themselves from a viewpoint that is rarely mined.
As an actor and sometime director, Pennington is in a very good position to view Shakespeare's plays through their characters. He has as deep a knowledge as anybody of this wide selection of personalities who encompass good and bad, rich and to a lesser extent poor, male and female and between them define the Complete Works.
Starting from the perspective of reviewing the works chronologically, Pennington runs through them consecutively though fairly quickly moves out of sequence to explore themes where he believes that this will help to aid understanding.
There are also sections that become essays on particular topics for example acting trends and women in Shakespeare, finishing with an overview of his place in today's society.
In addition to character, this actor turned biographer has a deep love and understanding of the language. This becomes the second string to literary bow and he uses it liberally to make points about the plays that he analyses so instructively.
Ultimately, like the stage version, Sweet William is a love letter to a long lost and almost completely unknown writer whose genius continues to excite and enchant viewers and readers almost 400 years after his death.
Michael Pennington's book will also excite and enchant his own readers and undoubtedly give them a better knowledge and understanding of the works of the Bard, whether they are newcomers, casual fans, fellow actors or devoted academics.
Reviewer: Philip Fisher