Switzerland
Joanna Murray-Smith
Theatre Royal Bath Productions
Ambassadors Theatre
–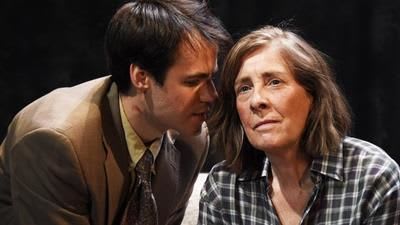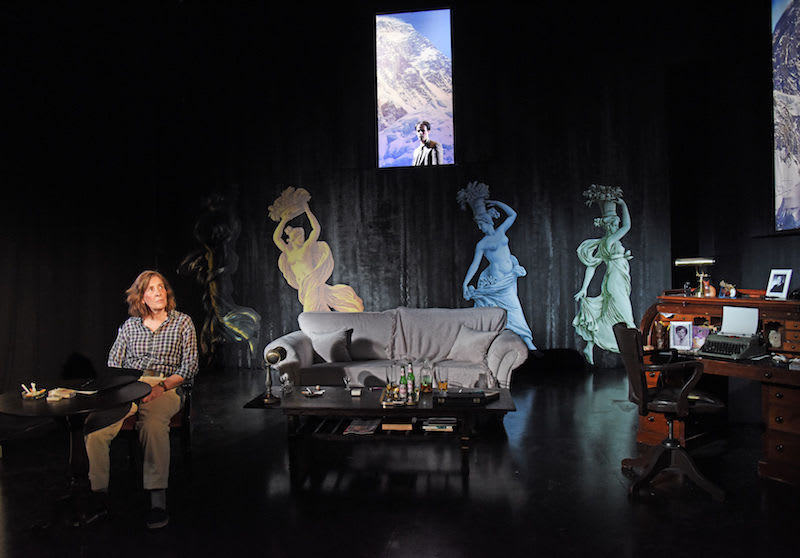 This play enjoyed a première in playwright Joanna Murray-Smith's hometown of Sydney as far back as 2014 and made its British debut in the Ustinov Studio at Theatre Royal Bath three months ago.
Given that Lucy Bailey is directing a two-hander on a single set, it is therefore something of a surprise to see the play swiftly transferring to the West End, albeit in one of the smallest traditional venues.
Switzerland itself has something of an old-fashioned feel, relying on two actors, an eclectic, bohemian set designed by William Dudley that eschews all mod cons and a storyline that reflects on the past.
The play looks back a little obliquely on the life and career of American crime writer Patricia Highsmith, most famous (thanks to Alfred Hitchcock) for Strangers on a Train and, on her own account, the Ripley novels.
The set itself speaks volumes, given its uncomfortable combination of Miss Highsmith's spectacular armoury and artistic Grecian nudes, not to mention a happy talking gramophone player.
The formidable, curmudgeonly Miss Highsmith is brilliantly depicted by Phyllis Logan who immaculately catches the choleric anger and a vein of underlying mischief. This combines with a deep unhappiness that may, or may not, be connected to a knowledge that, by the time the play takes place in 1995, her life is almost over.
The catalyst for the evening is the arrival of a callow young publishing assistant named Edward Ridgway and played by Calum Finlay.
In a desperate attempt to save his career, the New Yorker has volunteered for the job from hell, travelling to Switzerland with the goal of persuading the list's most recalcitrant and dangerous author to pen one final Ripley novel.
There might have been at least a glimmer of doubt about whether Edward was stepping into the lion's den had his predecessor not been suffering from the Swiss equivalent to post-traumatic stress disorder following a similar trip during which he claimed to have been threatened by a nocturnal knife at his throat.
During the opening exchanges in an evening that runs to around 90 minutes, the lioness circles her victim with relish, throwing out foul insults in an attempt to chase him away.
However, despite obvious nervousness, Ridgway has considerable determination and seems willing to risk anything to get the literary genius's signature on a contract.
Mixing realism with the kind of coincidences favoured by crime writers, Edward slowly wheedles his way into the old lady's confidence, building a rapport and extracting a number of very witty, Dorothy Parker-style one-liners, which are one of the play's major attractions.
Inevitably, there is a twist in the tail, which is quite predictable but still leads to a satisfying dénouement to a small-scale work that might have been more appropriate in smaller, more intimate space. Even so, for Patricia Highsmith and Ripley addicts as well as theatregoers who revel in small-scale dramas with a strong leading performer, this production offers a good alternative to the seasonal pantos and musicals that will be the main competition during a limited run to the end of the year.
Reviewer: Philip Fisher