Sylvia
A R Gurney
Cort Theatre, New York
–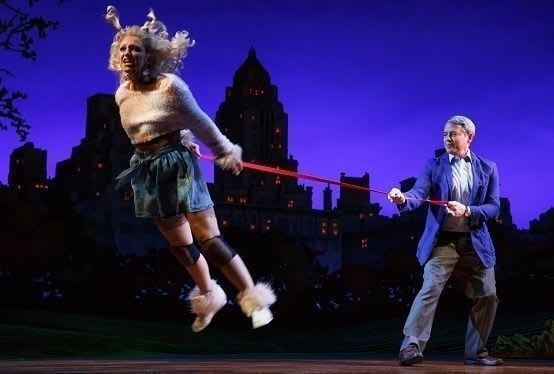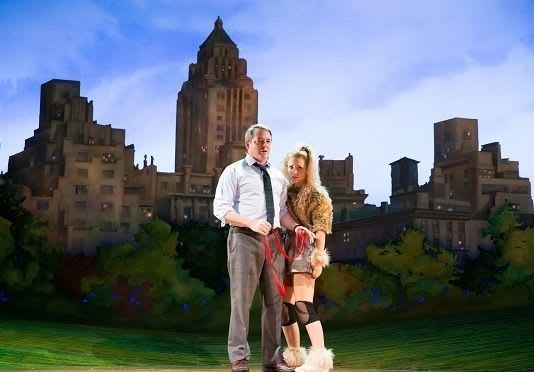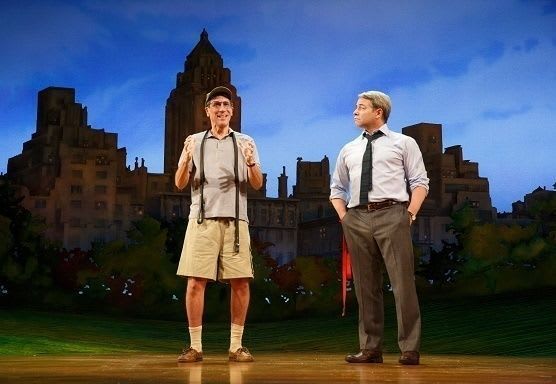 There is something about the name Sylvia that makes American playwrights think of animals ahead of people. Edward Albee wrote The Goat or Who is Sylvia while 20 years ago, A R Gurney started the trend with this charming comedy about a pooch with that name.
In theory, this should have been a play about a well-to-do New York couple enjoying the years of freedom after their children have flown the nest.
Greg, played by Broadway favourite Matthew Broderick, is a currency trader who hides what must be a sharp mind incredibly well while, after a break to bring up the family, Julie White as his wife Kate is enjoying an embryonic second career as an educationalist.
Nothing can go wrong, until Greg picks up a stray dog in Central Park. What makes the play work is the novel idea that Sylvia should be played by a very human actress who vocalises doggy sentiments in dialogue with her owner. First time around Off-Broadway, it was Sarah Jessica Parker who took what is really a dream role for the right performer.
Annaleigh Ashford is that performer, turning Sylvia into an incongruously doggy mixture of sexy young dream girl and flouncing, temperamental teenager.
From the opening moments of Daniel Sullivan's production, the relationship between Greg and Sylvia is characterised by the kind of devotion only usually seen on stage when lovers are first attracted to each other.
It is therefore hardly surprising that Kate feels jealous and neglected as her husband's behaviour becomes increasingly eccentric.
The play explores this uncomfortable ménage a trois in considerable depth, shedding light on tired marriages, a dog's life and mid-life crises amongst cultured types.
Deciding that the original trio needed some additional comic support, Gurney introduced a series of three cameos, all delivered with gusto by Robert Sella, whose acting is deliberately somewhere beyond mannered.
Sella is definitely a crowd pleaser and scene stealer, especially in the section when, cross-dressing as Phyllis, his crotch becomes an area of special focus for the enthusiastic Sylvia.
It might be suggested that this piece is a metaphor but it is more likely just a well-constructed comedy, even it doesn't quite have the legs to sustain a full two hours.
However, audiences and especially canine lovers will lap it up and enjoy seeing Matthew Broderick in characteristic laid-back mode, like James Stewart at his most languid, and Annaleigh Ashford at her seductive best in an unorthodox romcom that is funny and charming without any great intellectual aspirations.
Reviewer: Philip Fisher