Sylvia
Book by Kate Prince with Priya Parmar, music by Josh Cohen and D J Walde, lyrics by Kate Prince
The Old Vic
The Old Vic
–

Listing details and ticket info...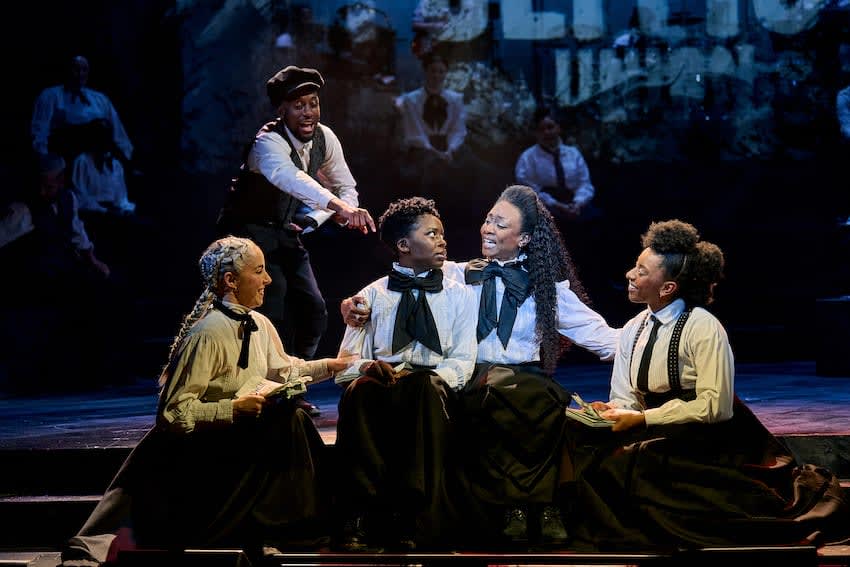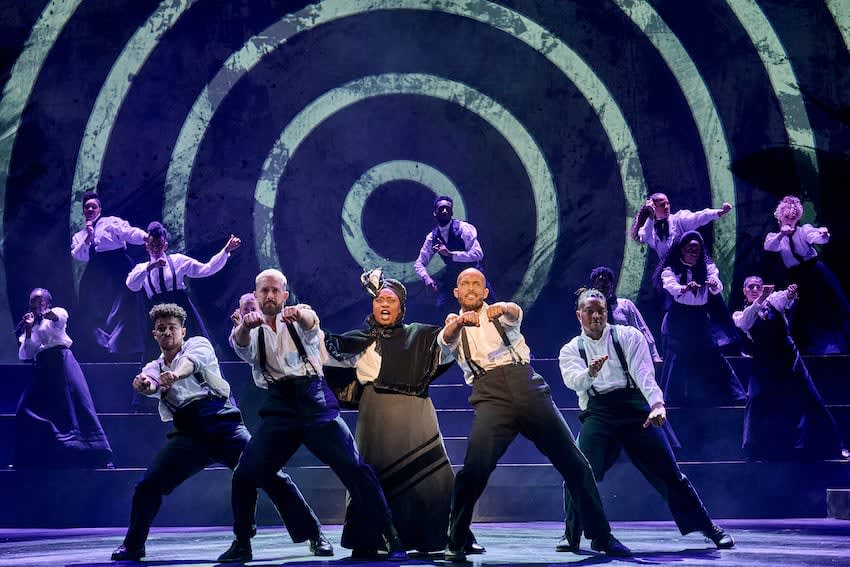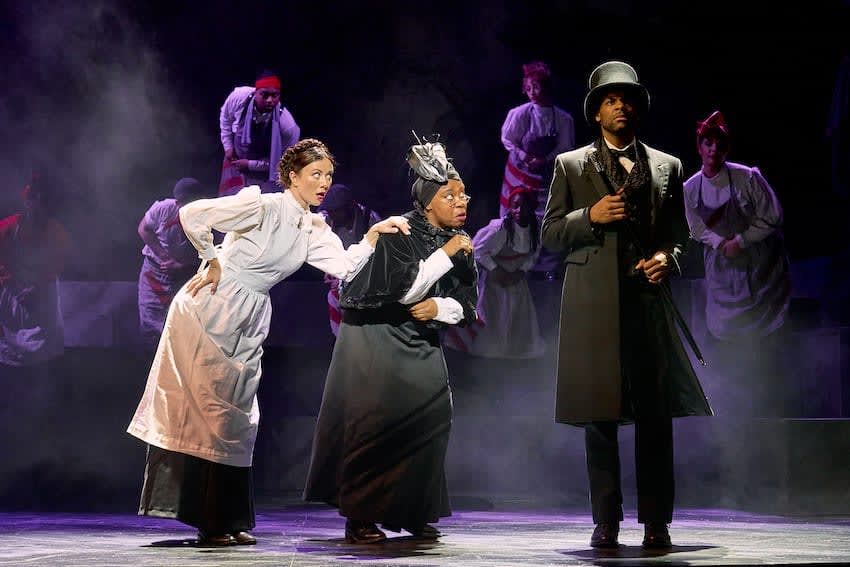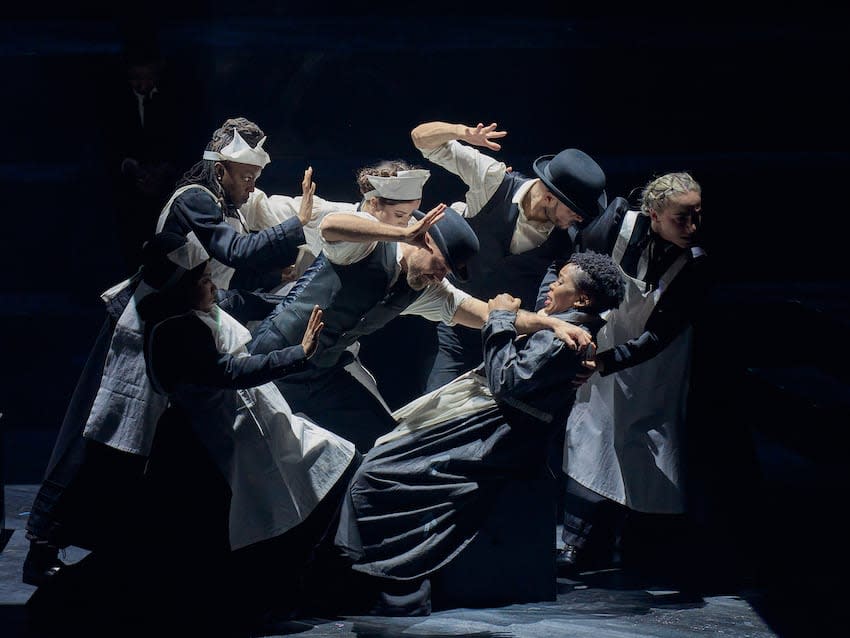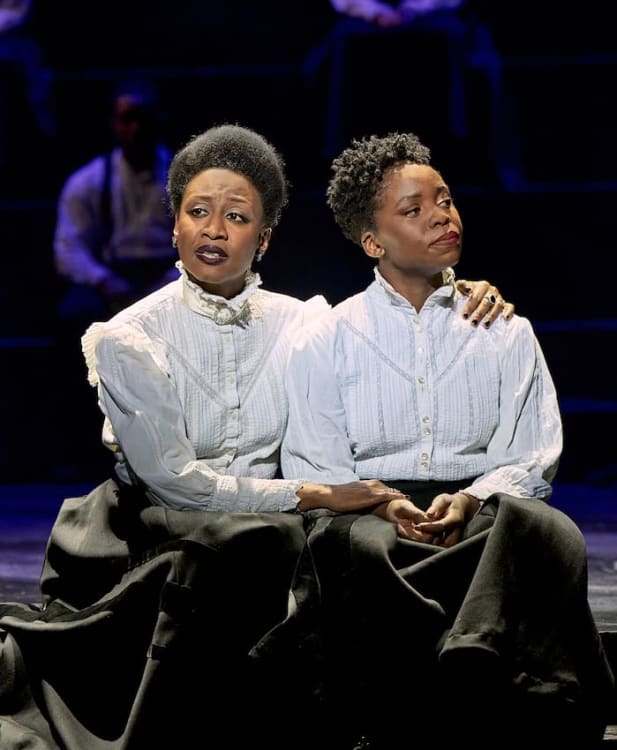 This helter-skelter musical ride through our political history traces the fight for female suffrage in Britain from 1903 to its achievement in 1928 focusing on the Pankhurst family and especially on socialist suffragette Sylvia.
It was originally commissioned by the Old Vic as a dancework but emerged as a musical, which was staged as a "work in progress" in 2018 and now returns after further development as a vibrant hip-hop show. The company is led by Beverley Knight as Emmeline Pankhurst (founder of the Women's Social and Political Union with the support of her children) and Sharon Rose as middle daughter Sylvia. Their stunning performances set the standard for the rest of the cast whose powerful singing and dynamic moves are driven by the pulsating rhythms of the music and Kate Prince's choreography.
Ben Stones's set and costumes and Andrzej Goulding's projections are essentially monochrome until early Labour leader and family friend Keir Hardy appears in a red tie, with red then becoming more and more prominent as Sylvia's socialism and pacifism become increasingly important to her, alienating her mother who ends up a Conservative.
In trying to pack so much in from the beginnings of the movement with its marches, public meetings, arrest and imprisonments, Emily Davison's death at the Epsom races, Sylvia's work in the East End, response to World War One and the continuing struggle after, the history becomes a bit black and white too. Police brutality and force-feeding of prisoners are graphically presented though dance-mime and political opponents wittily skewered. Jade Perry's Winston Churchill, a persistent opponent, may be two-dimensional but he is very funny, under the thumb of wife Clementine (Verity Blyth) and his mother Lady Jennie, who is played by Jade Hackett as a caricature Caribbean mama, wonderfully comic.
There isn't much space for exploring the personal, though the frictions among the Pankhursts are outlined and Sylvia's increasing closeness to Keir Hardy (Alex Gaumond) sketched in: he had to balance his personal support with the feelings of his Labour followers (many of whom had no vote until 1918). Her later lover Silvio (Sweeney) does at least get to sing, but we learn nothing of their later life and Sylvia lived until 1960.
For those familiar with the suffragette story, this will feel like a celebration; for anyone who isn't, it is a very entertaining history that may shock and surprise them. It certainly carried an opening night audience with it; to its non-stop dance, hip-hop, funk and soul, they responded with roars of pleasure and what seemed a full-house standing ovation.
Reviewer: Howard Loxton