Sylvia
Director and choreographer Kate Prince, book Kate Prince & Priya Parmar / music Josh Cohen & DJ Walde / lyrics Kate Prince
ZooNation: The Kate Prince Company
Old Vic Theatre
–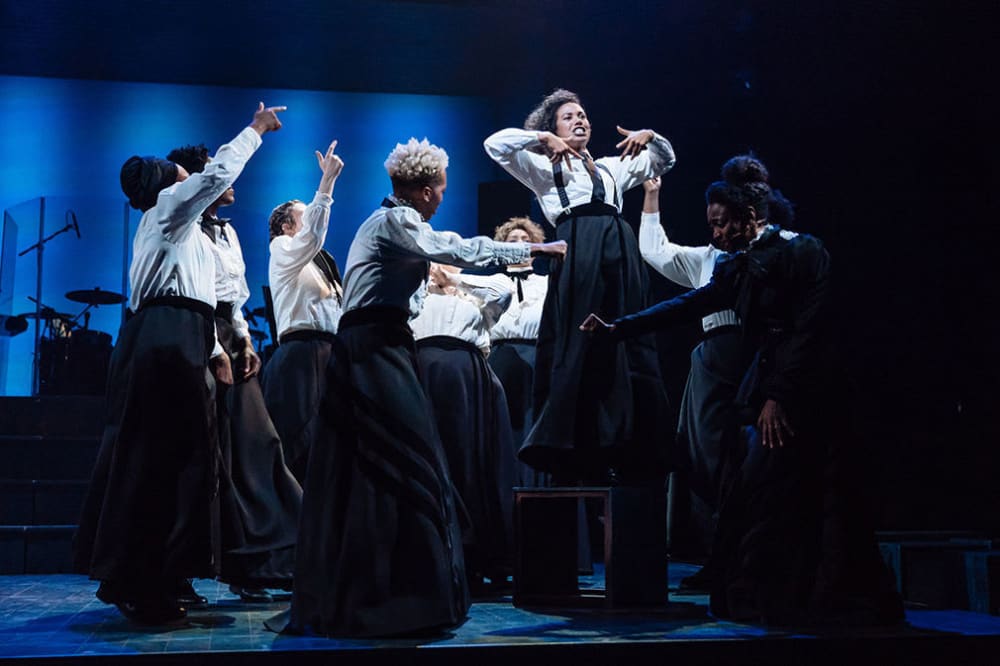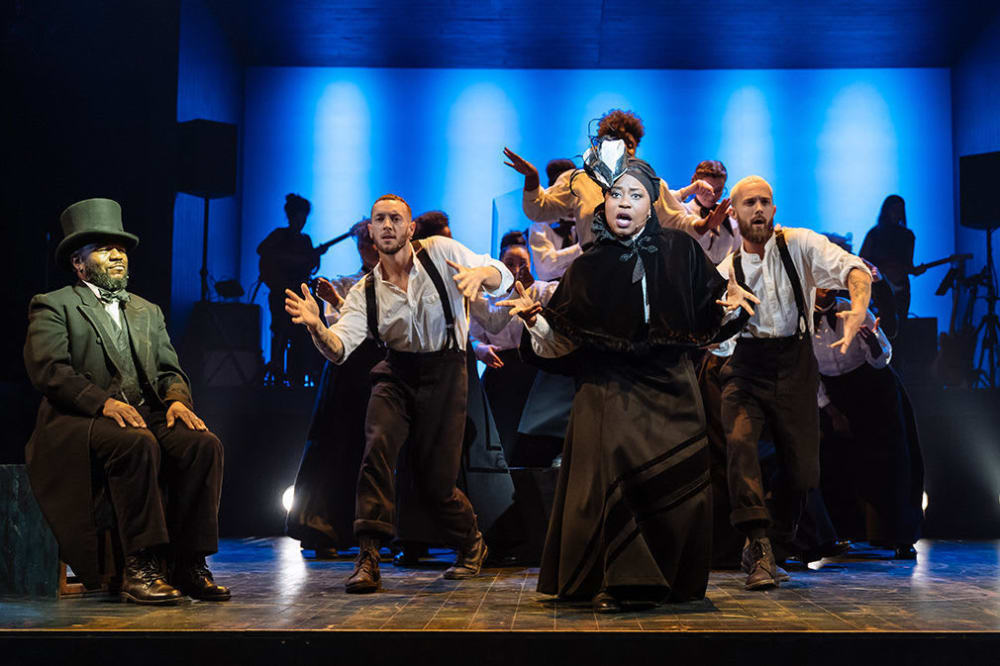 When is a press night review not a review? When there is no show to review. "Due to unexpected cast illness, tonight's full performance of Sylvia is cancelled."
But an honourable rescue plan is swiftly put into practice at, I'd say, high financial cost to the theatre, turning a potential disaster into a feel-good evening that gets a prolonged standing ovation. You'd never know that many are under-rehearsed understudies.
Artistic director Matthew Warchus shows impeccable judgement. He writes to all reviewers personally to say that the evening will be "a work-in-progress rather than a complete production." But "there is a great deal to be excited about in the show", and he is absolutely right.
When it transpires that even a work-in-progress is impossible, he decides to run a concert performance of some of the numbers from the disaster-prone show, which finally starts at eight and ends some time after half past ten. "Champions adjust".
The good-natured energy on the stage and in the auditorium is stratospheric. Applause and deafening cheers after every number: this is a gig in everything but name. The stalls begin to feel like a mosh pit.
Those that plump for a refund make a big mistake. Indeed, everyone is promised a refund, so the show is free to those that stay. And there are free drinks in the interval and a £10 promo is offered for Old Vic's next show (Wise Children). Now if that's not a good deal, I don't know what is. Word of mouth can do Sylvia no harm either.
Kate Prince of ZooNation, billed not only as director and choreographer but responsible for the book (with Priya Parmar) and lyrics, must be devastated, but Sylvia will rise again, of that I'm sure. Prince may have bitten off more than she can chew in the timespan, but if anyone knows how to put on a dynamic show it is Prince.
Music by regular collaborators Josh Cohen and DJ Walde, performed by Linda Burratto and Sonia Konaté (both on electric guitar), Joel 'Joey' Grant (bass guitar), Adrian J Moore (keyboard), and Josh 'MckNasty' Mckenzie (band leader on drums), lifts the roof of the Old Vic. The cast doubles roles, sings, and by rights should be dancing.
The singing is superb, funky, gospel, a capella, you name it, the cast of sixteen (eight women and six men) can do it. Such powerful voices! Do they really need mics? And if there is no choreographed dance tonight, there is irrepressible movement in their bodies to that irresistible musical force.
The pre-first world war period and the agitation for women's votes ("rise up" a refrain) are ripe for picking. The narratives of Sylvia Pankhurst, her eminent mother Emmeline and siblings, their schism over the war, politics, and the use of suffragette terror tactics. Keir Hardie (red socks and tie to show he's of the Labour Party) and his affair with Sylvia. George Bernard Shaw and H G Wells a double act that begs for a dance duet.
Love, drama, comedy, wit and family friction, cunning politicking and many intertwined biographies, Sylvia promises to be epic. Ambitious Winston Churchill (against women's suffrage), his comically domineering mother, and the force-feeding he approved of—there are gasps from the young in the audience. Little do they know, and it chimes with our zeitgeist.
The sneering and heckling: "women are too delicate for politics"… "women don't need the vote, that's what men are for"… no "petticoat politics"… Churchill doesn't come out of it well. Who does he remind me of?
Men worry about being emasculated by women; a doctor confirms "men are just put together better than women". Anti-women men in soft shoe shuffle. What about democracy is Sylvia's cry, what about equality... What about laws that represent women? "As a woman I was given no chance", Emmeline sings.
Evidently Sylvia, commissioned as a dance piece initially, needs more development time as a musical. It still needs much editing and shaping. The two and a half hours are not the full work: the second act is abbreviated tonight.
When the musical is finally staged—not this try-out run, which is practically sold out—it could be the British answer to Lin-Manuel Miranda's Hamilton. "We've got to step up now" is a spine-tingling call to arms.
Reviewer: Vera Liber