Talking Heads: A Lady of Letters
Alan Bennett
London Theatre Company
BBC iPlayer
From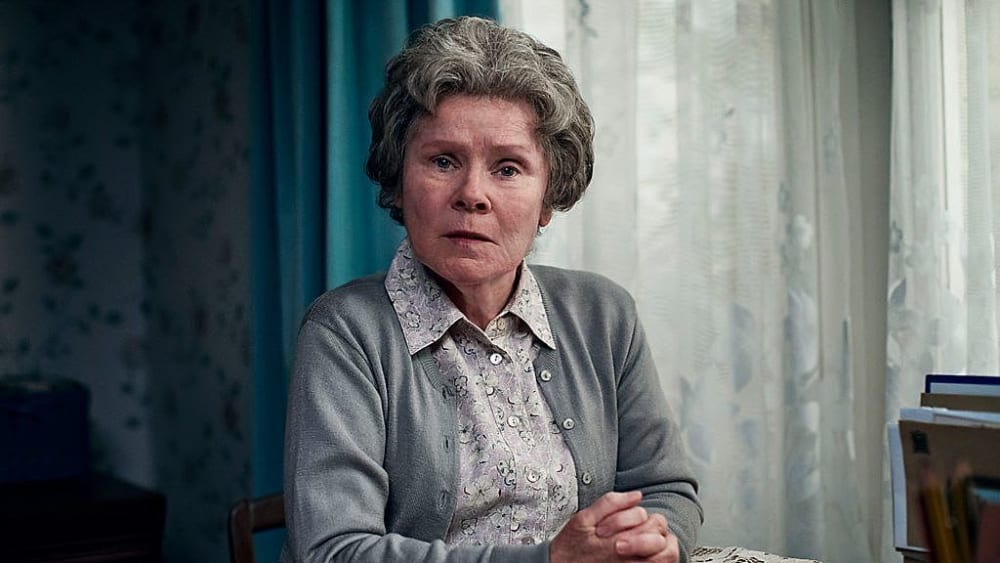 Alan Bennett's Talking Heads was first broadcast by the BBC as far back as 1988 to universal acclaim, before finding additional success on the radio, in print and on stage.
His series of monologues are be the perfect productions to revive for these locked-down times.
They were all about loneliness and isolation, typically mini horror shows dressed up as opinionated interior monologues spoken by the kind of wholly believable ordinary folk that you might expect to bump into at any moment.
Rather than merely repeating the original shows for the umpteenth time, the BBC has commissioned Sir Nicholas Hytner through his London Theatre Company to mastermind a new series of productions, as well as persuading Alan Bennett to write a couple of additional scripts, while dropping a handful from the earlier selection.
The series opens with one of the gems, originally delivered by Patricia Routledge in an unforgettable performance.
Pleasingly, Imelda Staunton is more than up to the task of playing Miss Ruddock, a prim and proper career spinster known as Irene to social workers but nobody else if she has her way.
Miss R is a professional complainer, who will write letters (nothing as tawdry as an e-mail or instant message) at the drop of a hat, whether criticising undertakers at a funeral she has gatecrashed, MPs, neighbours or almost anybody else.
While this might be a nice hobby for a retired Yorkshire woman with no friends, her obsessive need to pick fights must almost inevitably lead to problems.
It is amazing how much can be packed into half an hour. Imelda Staunton beautifully brings her character to the screen as a wholly realised person, combining distaste with underlying sadness and bafflement at the behaviour of everybody else in her narrow world, while drawing great sympathy for a troubled lady. Despite some dark moments, there is also that trademark Bennett humour to lighten the tale.
To complement the acting, there are a series of small scale but telling sets, reputedly borrowed from EastEnders, and a number of moving piano interludes.
Under Jonathan Kent's direction, the actress runs the gamut of emotions in what is almost certainly the first of a great many acting masterclasses amongst these 12 broadcasts.
Reviewer: Philip Fisher