Talking Heads: An Ordinary Woman
Alan Bennett
London Theatre Company
BBC iPlayer
From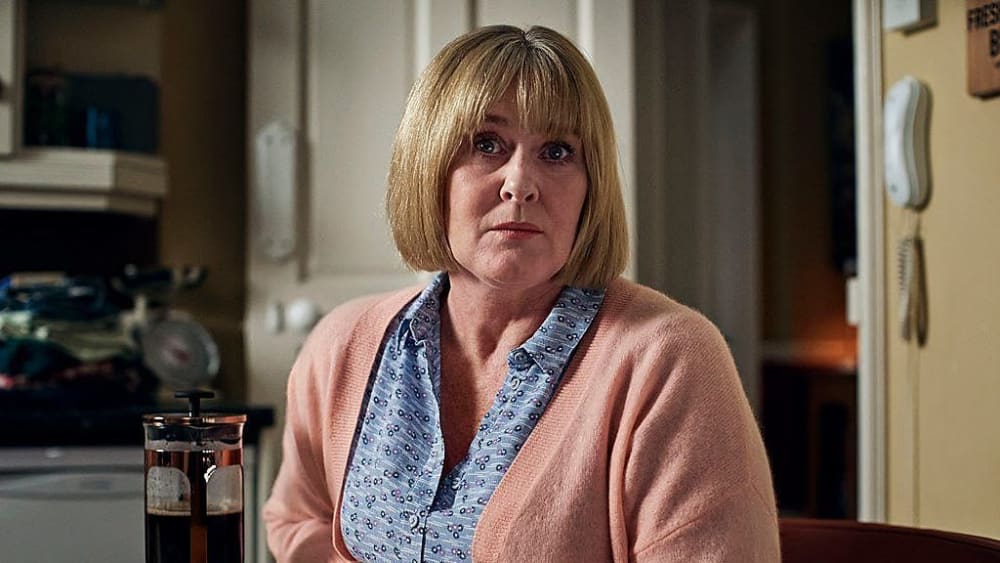 An Ordinary Woman is one of the two new pieces that Alan Bennett has written to grace what is otherwise a very welcome rerun of these modern classics.
As a 46-year-old mother of two teenagers in an archetypal northern nuclear family, you would imagine that Gwen's life is as ordinary as it gets.
However, this being Alan Bennett and, even more so, Talking Heads, the nuclear is closer to warhead than a typical happy family easily laughing off the minor battles between bickering teens.
In a setting which strongly hints that the kitchen sink is closer to soap opera than John Osborne, Sarah Lancashire's quietly understated Gwen relates a tale that begins as mundane and grows into a modern reimagining of Phaedra.
Admirably, she has managed to overcome the typical teenage belligerence of 15-year-old son Michael to develop a warm, mutually respecting relationship.
However, despite the caring attention of her slightly older daughter Maureen, the warmth begins to overheat dramatically.
The pleasure of yet another shocking Bennett tale of domesticity coming off the rails at high speed lies not only in the storytelling but also an epically low-key performance from Sarah Lancashire, under the direction of Sir Nicholas Hytner.
Not only does this 35-minute-long play feel up-to-date but it also seems to be very much of a piece with its 1980s companions, allowing viewers to become voyeurs in the home and mind of An Ordinary Woman, disapproving and sympathising in equal measure.
Reviewer: Philip Fisher