Talking Heads: Bed Amongst the Lentils
Alan Bennett
London Theatre Company
BBC iPlayer
From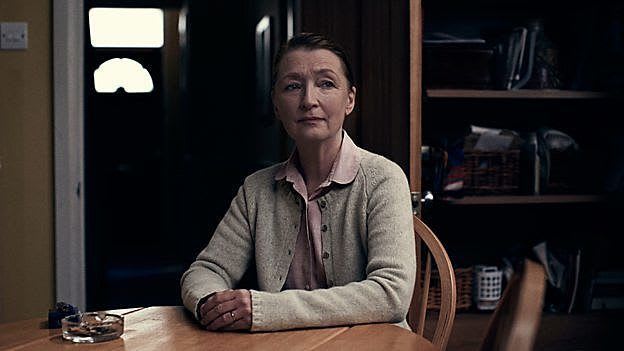 There's a strong possibility that anybody who saw this wonderful series (actually two) first time around or in any of its subsequent incarnations will still have fond memories of Bed Amongst the Lentils and the unforgettable performance of the future Dame Maggie Smith in the role of Susan, the misbehaving vicar's wife.
Therefore, it should not come as too much of a surprise to discover that Sir Nicholas Hytner has chosen to direct this revival, featuring a marvellous Lesley Manville, himself.
Clocking in at 45 minutes, Alan Bennett gives himself a little more time to develop themes in a delicious character study that is greatly enhanced by the wonderful facial control shown by the actress, which allows viewers to read her character's thoughts.
While many might relish the prospect of being a vicar's wife, especially the envious members Geoffrey's "fan club", Susan, who must be in her 60s, is patently bored by the whole thing and cowed in the knowledge that there is no escape.
In fact, she has hidden depths and manages to find a number of routes to happiness, or, failing that, oblivion.
Most amusingly, this includes an incident with the communion wine that almost causes ructions, though other similar events help to illuminate and compound the offence.
What starts out as a heartfelt canter through the dull life of a worthy soul develops in unexpected ways, after Susan feels the need to go further afield in her efforts to shop without harming her own or her husband's reputations.
This introduces her to a whole new world in the person of Mr Ramesh, the kind Indian owner of a corner shop who manages to supply his favourite customer with far more than the standard establishment of this type, much to Susan's pleasure and, by extension, that of the viewing audience.
Thanks to an impeccably directed and delightfully nuanced performance of a typically understated but nevertheless highly perceptive script, this revival proves a worthy successor to a literally unforgettable original.
Reviewer: Philip Fisher