Talking Heads: The Hand of God
Alan Bennett
London Theatre Company
BBC iPlayer
From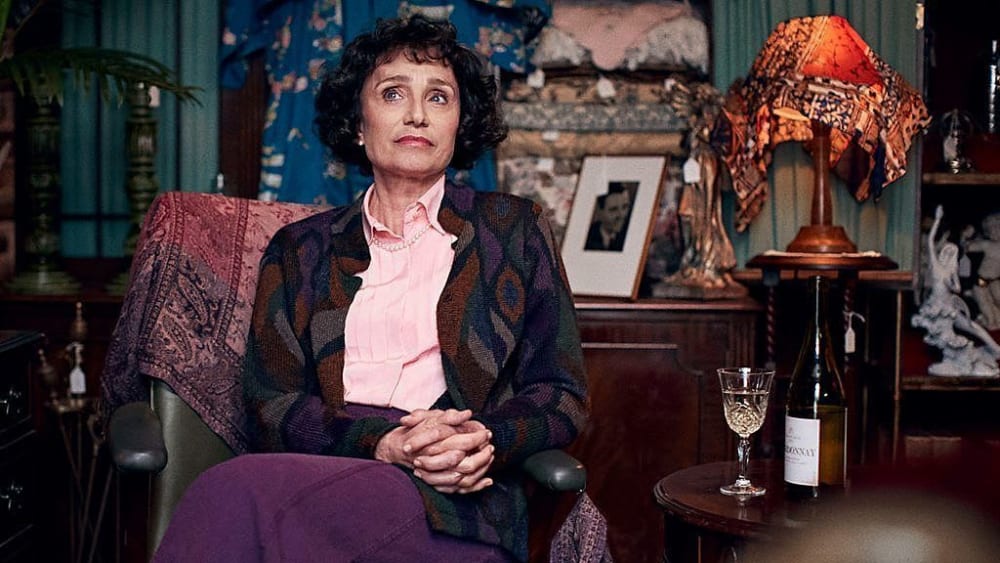 By the time you reach the tenth episode in the series, it becomes obvious that the folk that Alan Bennett depicts in Talking Heads rarely seem to have much luck.
His speciality is lonely outsiders who often have an in-built tragic trait, given that they are frequently the perpetrators of their own misfortunes.
That is certainly the case with proud antique dealer Celia, played in the original series by Eileen Atkins and now taken on by Kristin Scott Thomas.
She is a thoroughly believable creation, turning her nose up at the local competition, while always seeking to make a cheap purchase or overpriced sale.
This is one of the more obvious plays in the sequence, given that vulpine Celia is so single-minded. That being the case, when she shows concern for the elderly Miss Ventris at the same time as warning off home help Mabel, an ulterior motive seems inevitable.
When, in time, the old lady passes away, it is a treat to see the barely veiled bitterness with which our protagonist reacts to the news that a hitherto unknown Canadian relative has chosen to sell a house full of lovely pieces using the auspices of a top firm of London auctioneers.
Having indicated the modus operandum in the opening scene, anyone who maintains their concentration will probably be less surprised by the humorous turn that the 30-minute play takes than has generally been the case.
Even though The Hand of God is not the best of these lovely monologues, thanks to the efforts of Kristin Scott Thomas and the direction of Jonathan Kent, it is still well worth a look.
Reviewer: Philip Fisher