Talking Heads: Miss Fozzard Finds Her Feet
Alan Bennett
London Theatre Company
BBC iPlayer
From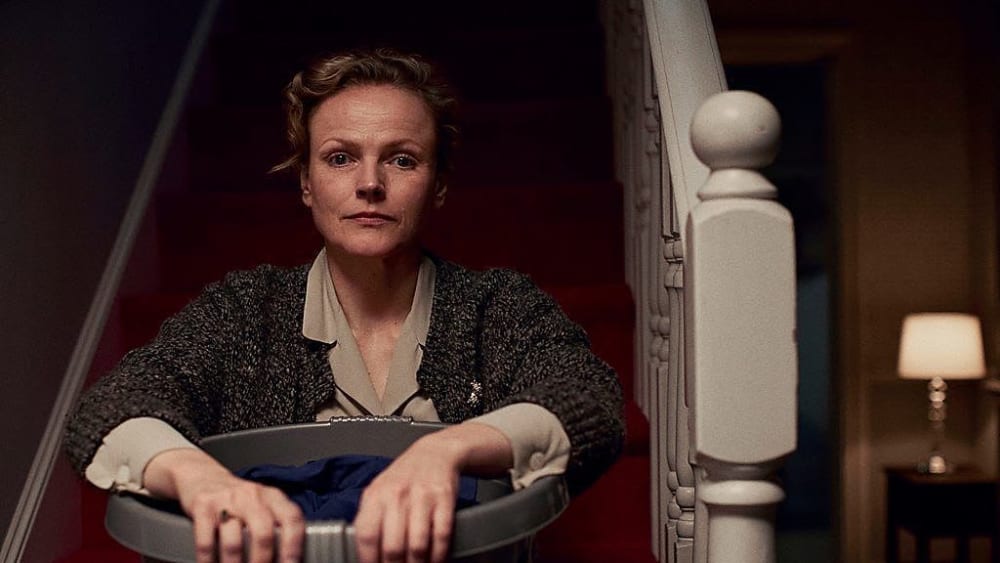 In the last of the revived plays from the first and second series, Maxine Peake takes on the role of Miss Fozzard, succeeding Patricia Routledge—never an easy task.
In a rather more explicit way than in many of the plays in this series, this piece directed by Sarah Frankcom smoulders with sex.
That seems unlikely in the early scenes as the central figure discusses the problems caused when her chiropodist leaves the area. Helpfully, he puts her in touch with the semi-retired but ever-obliging Mr Dunderdale.
In a separate plotline, we learn about her tobacconist brother Bernard, whose unhealthy lifestyle has resulted in a major stroke, which leaves him speechless.
Following another change of personnel, he acquires a new carer from Tasmania, Miss Molloy. Her efforts bear fruit more successfully than anyone could have imagined, while she also provides supplementary services for an additional fee.
The relationship between the shopworker and her foot doctor burgeons, albeit in a slightly fetishistic fashion, while the great love between the disabled middle-aged tobacconist and his young physiotherapist follows a sadly predictable path.
Miss Fozzard Finds Her Feet develops more fully than many of these mini-dramas, primarily because not only does it offer two distinctive but complementary plots but also allows viewers to witness the innocently mundane life enjoyed or possibly endured by the long-suffering central character.
Reviewer: Philip Fisher