Talking Heads: The Shrine
Alan Bennett
London Theatre Company
BBC iPlayer
From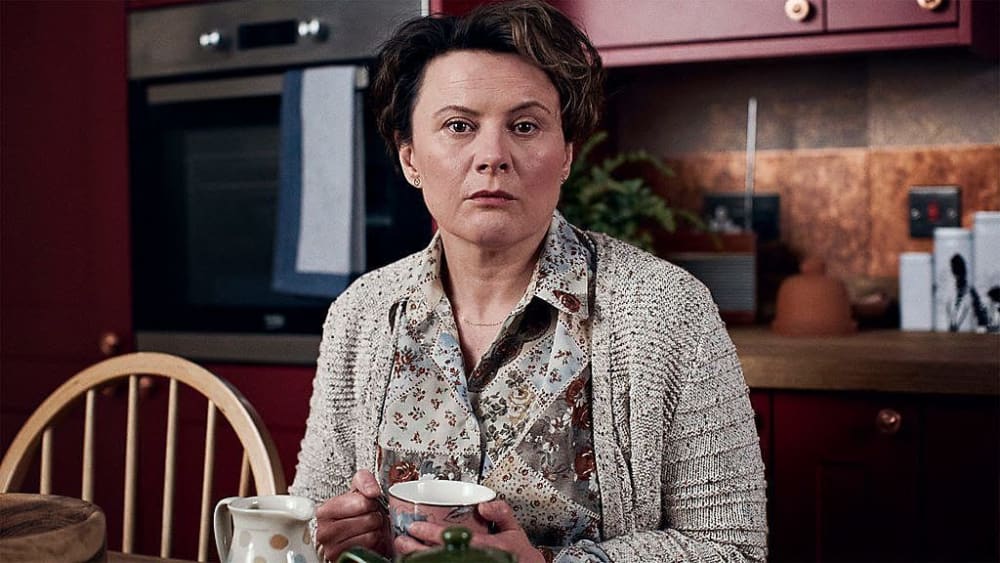 According to Wikipedia, the two Thora Hird monologues (A Cream Cracker Under The Settee and Waiting for the Telegram), both absolute gems, missed out on inclusion in the new locked down series because the producers were unable to use actors over the age of 70.
Instead, they commissioned two brand-new scripts from Alan Bennett specially for the occasion.
Sir Nicholas Hytner has chosen to direct a deeply moving performance from Monica Dolan in the second of these himself. It proves to be an inspired combination.
In the opening scene, we meet dead-eyed Lorna a few days after the death of her beloved husband Clifford, a birdwatcher who fatally crashed his motorbike on a main road.
As the story develops, Lorna grows in strength, helped by her desire to preserve Clifford's memory at the spot where he crashed. This is supplemented by the knack of quietly expressing her dry humour to alleviate the trickiest moments such as a meeting with a biker vicar.
In a voyage into the unknown for sheltered Lorna, he is not the only unusual character to impinge upon her life.
What could have been a simple but touching story of bereavement takes on a different complexion when somebody else begins to leave flowers at Lorna's personal shrine.
Eventually, she also meets Betsy, a young leather-clad biker who introduces her to Cliff, a considerably more exciting, parallel version of the husband that Lorna believe she knew through and through.
Strangely, rather than causing resentment, details of Clifford's alternative life help to provide closure to both Lorna's story and this highly enjoyable series.
Reviewer: Philip Fisher