Talking Heads: Graham, Peggy and Muriel
Alan Bennett
West Yorkshire Playhouse
West Yorkshire Playhouse, Leeds
–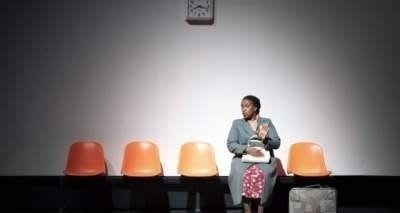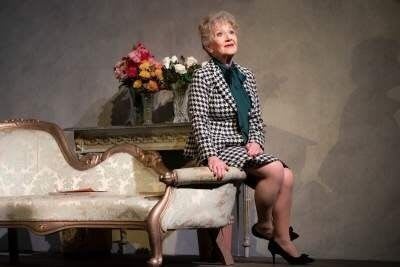 It's been 30 years since Alan Bennett's Talking Heads, a series of six tragicomic monologues, was first broadcast on BBC2. Since then, Bennett has enjoyed great acclaim with The History Boys (2004), which went down a storm both in the West End and on Broadway. However, many people still know him best for Talking Heads, having watched it on TV or studied it at school.
Memorably parodied by Stephen Fry and Hugh Laurie in a sketch called "Gossiping Heads", Bennett's funny, poignant monologues are delivered by lonely, often eccentric characters whose breezy repartee masks a struggle with inner demons.
The six monologues have been divided into two triple-bills, so audiences will have to visit the West Yorkshire Playhouse twice if they want to see all of them.
The first production (subtitled Graham, Peggy and Muriel) begins with A Chip in the Sugar, in which Graham (Chris Chilton), a middle-aged bachelor, expresses concern about his 72-year-old mother. She has recently been reunited with an old boyfriend from 50 years ago, and their forthcoming marriage looks set to disrupt the life that Graham and his mother have built together.
Graham is one of Bennett's most repressed and self-deceiving characters. He's honest about his mental health problems (hence his overwhelming need for stability), but can't quite bring himself to admit his homosexuality, meaning that he has no real personal relationships outside of his elderly parent.
Chris Chilton is terrific as Graham, beautifully capturing the character's escalating paranoia (he thinks strangers are spying on him) and neurosis. He's also extremely funny, mining every laugh from Bennett's linguistically rich script.
Chilton's performance is complemented by Laura Ann Price's expressionist set design, which reminded me slightly of The Cabinet of Dr. Caligari (1920) with its warped geometry and diagonal lines. The off-kilter set manages to reflect the character's unease.
A Chip in the Sugar is the highpoint of the evening, but the other two monologues are also enjoyable.
In A Woman of No Importance, Peggy (Flo Wilson), a middle-aged clerical worker, falls mysteriously ill. During her hospital convalescence, she attempts to micro-manage the medical staff, much like she does at work, and we come to appreciate how overbearing she is. We also learn from the character, albeit indirectly, that she is not as popular or important at work as she thinks she is.
After a slightly hesitant start, Flo Wilson quickly masters the rhythms of Bennett's language to deliver a moving portrayal of a deluded woman. With her irrepressible optimism in the face of growing misfortune, she put me in mind of Winnie, the ill-fated heroine of Beckett's Happy Days (1961).
The staging of the second monologue is not as striking as the first, but its setting is clearly evoked through the use of plastic chairs and a hospital bed. The scene changes are also rather cumbersome, particularly between the first two monologues where a huge block needs to be manoeuvred out of the way. No doubt, these transitions will become quicker during the run.
The evening ends with Soldiering On, in which the newly widowed Muriel (Tina Gray) grapples with financial misfortune due to her reprobate son. Even more appalling, she learns that her daughter's mental problems were probably caused by the abuse she endured at her father's hands as a child.
Formerly a pillar of the community, Muriel ends the monologue poor and alone in a seaside cottage. However, she refuses to think of herself as tragic, saying "I'm not that sort of woman".
Tina Gray excels as Muriel, skilfully capturing the character's indomitable spirit. Her fruity delivery and rolling R's are a pleasure to the ear.
Overall, I thoroughly enjoyed this splendidly acted production and look forward to seeing the second part.
Reviewer: James Ballands