Teddy Ferrara
Christopher Shinn
Donmar Warehouse
–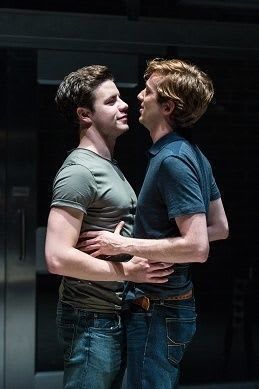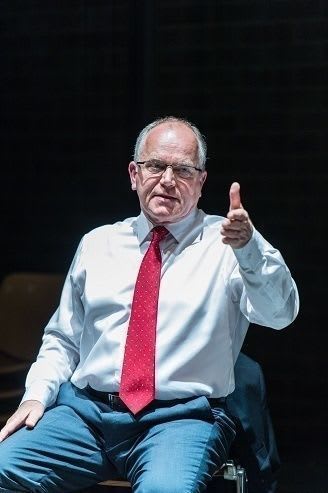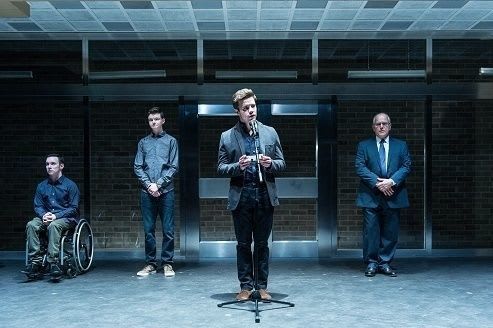 Teddy Ferrara is a play that seeks to attack issues of difference (largely gender) head on. That is the strength and weakness of a piece, which concentrates so hard on making its often deserving point that characterisation and plotting are frequently left far behind.
Strangely, the nerdy title character, played with due pathos by Ryan McParland, is little more than one of a series of figureheads that Christopher Shinn uses in an attempt to make viewers consider LGBT and Q issues from fresh angles in this London production directed by Dominic Cooke.
Central to the story is Gabe, the head of the college queer students group and the kind of gay boy that nobody could dislike. Luke Newberry's character is intelligent, loyal and seeks a career in politics, where there is every chance that he would make the world a better place.
Only once does he become cruel, when confronted by American import Christopher Imbrosciano's devoted, wheelchair-bound Jay and that is totally uncharacteristic.
Gabe's relationships fuel the 2¾-hour drama, since he conveniently manages to meet a combination of folk that any playwright must dream about.
His new boyfriend Drew, played by Oliver Johnstone, is an anal editor of the student newspaper. He always seems keener on a good story than the truth. Some might argue that it was ever thus. However, it is never clear whether he is merely an intense fantasist or a man who unwittingly attracts misfortune.
Drew and his gullible sidekick publish an unlikely story about a suicide, which enflames the community and possibly leads to a copycat repeat.
Gabe is such an obvious role model that the ever-wonderful Matthew Marsh, playing the College President who has ambitions to run for the Senate, brings him into a focus group alongside a loud faculty agitator, a transsexual with a chip on his shoulder and Jay, the wheelchair-bound nice guy, who falls for Gabe in a big way.
Even the young man's best friend Tim is the gayest straight guy imaginable, despite dating an attractive but frequently frustrated young fellow student.
This uncomfortable collection of assorted campus types is then observed reacting as various melodramatic events unfold. First, there is an election for Student President in which Tim unexpectedly decides to oppose Gabe for reasons that are never made clear. By this point, suicides have become de rigueur and, as standard, infidelity and dissolving relationships are the order of the day, adding to so many other stresses.
Finally, we have complicated Teddy, who seems to live more of his life pleasing chatroom followers than the real flesh and blood people that he actually meets face-to-face.
Christopher Shinn is to be applauded for raising issues of gay rights, with the possibility of showing straight audiences how hard life can be for those fitting the LGBTQ parameters. However, Teddy Ferrara (the play) might have benefited from serious dramaturgical support in the same way as Teddy Ferrara the person could have used similar treatment on the psychological front.
Reviewer: Philip Fisher