Tejas Verdes
Fermín Cabal, translated by Robert Shaw
Just Festival at St John's
–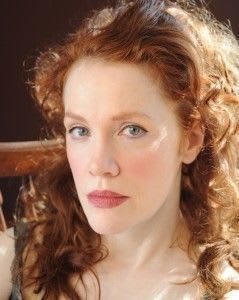 Audience behaviour can be a good measure of theatrical success.
At one end of the scale, comedians expect people to pop out and back in the middle of their sets. At the other, performances like Madeleine Potter's stunning solo silences her visitors for 70 minutes, which is no mean feat when performing to a fickle festival crowd.
Miss Potter is helped by a script so powerful that it can be hard to bear. Fermín Cabal has penned a searing indictment of General Pinochet's Chile that resonates as strongly today as it did in Thea Sharrock's unforgettably atmospheric British première eight years ago.
The difference here is that the full cast has been replaced by a single, frail woman who embodies a series of characters collectively building up the story of Colorina or the goldfinch.
The daughter of a General, this slim, dark-haired beauty was sucked into a revolutionary movement by her boyfriend and then became one of the multitude of "disappeared", in Tejas Verdes prison.
Not only do we hear her own poetic words about life and death but the girl's history is portrayed from many other viewpoints.
There is a Friend and but more shockingly, the Doctor, Gravedigger and Informer tell it how it was in full stomach-churning detail, before a Spanish lawyer tries to show General Pinochet in a more sympathetic light.
This is political theatre of the first order and film and stage star Madeleine Potter should be congratulated on bringing it to Edinburgh for a belated première.
Reviewer: Philip Fisher