Tell Me On A Sunday
Andrew Lloyd Webber and Don Black
Watermill Theatre Company
Watermill Theatre Newbury
–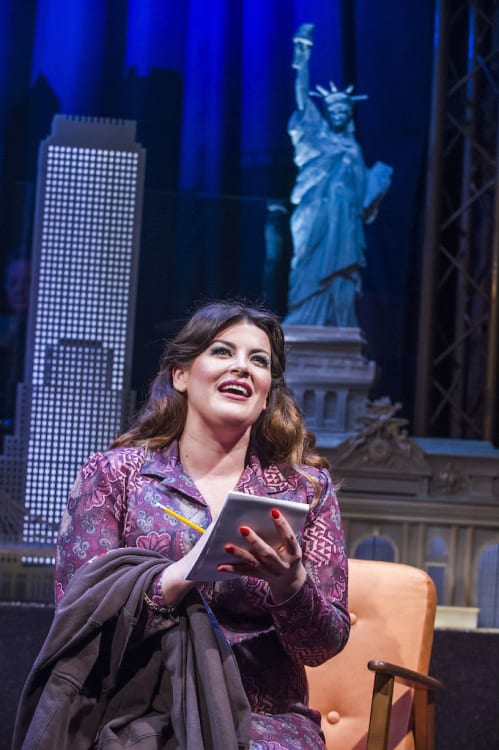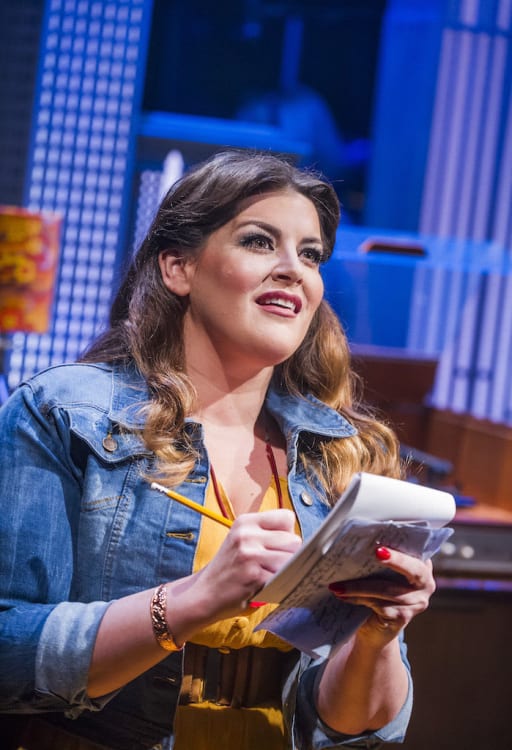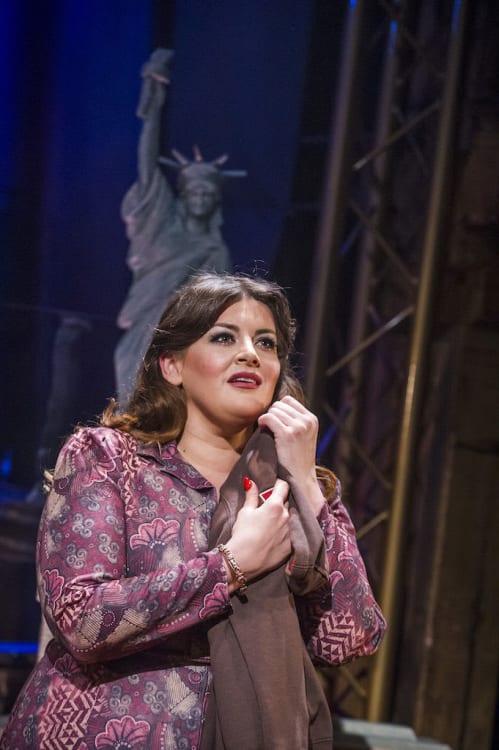 Jodie Prenger makes a most welcome return to Newbury's Watermill Theatre following her superb portrayal in the title role of Calamity Jane in 2014.
This year, she gives a stellar performance as Emma in Andrew Lloyd Webber and Don Black's iconic song cycle Tell Me On A Sunday.
Written in the 1980s, it originally was released as a record and then a 60-minute television show starring Marti Webb.
It is a bittersweet story of a young woman from Muswell Hill who moves to New York in search of romance, love and hopefully a husband.
In this intimate musical, Prenger brings her own magical touch to the part. It's as if she is having a confidential conversation with the audience. She skilfully convinces us that she is speaking to the other characters in the story and is totally believable.
Her rich voice is a sheer joy as she goes on an emotional journey singing tender ballads, bold feisty numbers and up beat songs.
Her first romantic encounter is in New York, where she finds out from a girlfriend, that he's been unfaithful and pretends that she's known all along in the song, "Take That Look Off Your Face."
When she meets her next love, the Jewish Hollywood film producer Sheldon Bloom, she moves to Los Angeles and to the world of "Capped Teeth and Caesar Salad." However once again things don't work out and she returns to Manhattan.
There she meets a younger man who is a salesman who spends many days away on business and she sentimentally sings "Come Back With The Same Look In Your Eyes" but he has been having affairs and so another romance fails.
The theme song "Tell Me On A Sunday" tenderly explains the way in which she would like to experience the break up of her relationships.
Finally, she meets a married man who offers her a noon to two liaison which she accepts but when he confesses all to his wife she realises that she doesn't love him and has being using him in order to get her green card to work in the USA.
Her poignant letters home to her mother after each relationship bring insights into her thoughts and feelings as she tries to make the best of her situations.
The wonderful score played live by the talented five musicians under the direction of Peter McCarthy is vibrant and an absolutely delightful.
After the interval, Jodie returns to the stage to answer some of the audience's questions and introduced her understudy Jodie Beth Myer and they beautifully sang a duet together.
David Woodhead's simple set consisting of lit models of New York famous landmarks and silhouettes works well.
Superbly directed by Paul Foster, this is a wonderful revival that was thoroughly enjoyed by the appreciative audience and is highly recommended.
Reviewer: Robin Strapp