Ten Days in a Madhouse
Nellie Bly adapted by Douglas Baker
So It Goes Theatre
Jack Studio Theatre
–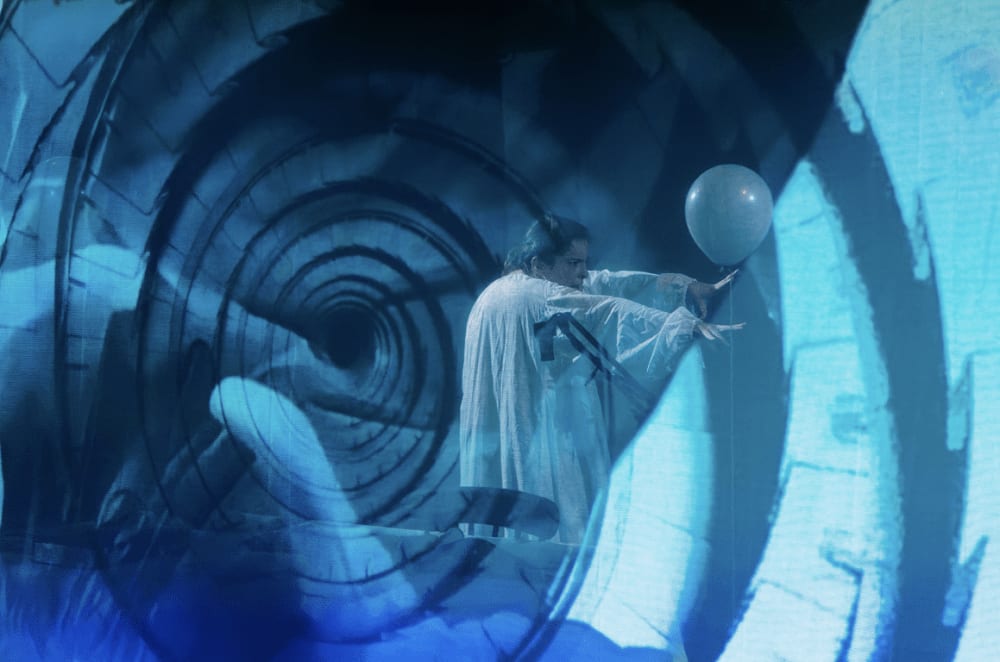 These days, when women journalists and photographers habitually report from places of danger, even dying on the front lines of wars, it may be too easy to underestimate Nellie Bly who in 1887 went undercover in a mad house.
In a period when women could be committed by their husbands for being little more than annoying, the patriarchal establishment had little difficulty in locking up Bly on at best her flimsy made-up symptoms of insanity.
Her subsequent exposé of abuse and neglect, reported across a series of articles, sold millions of papers and eventually rocked the boat sufficiently for reforms to be made to the systematically barbaric management of asylums. Bly's efforts were also able to achieve the release of two women who had been unjustly committed.
In adapting the book in which Bly compiled her articles, writer Douglas Baker has created a show for one in-person performer with several more actors prerecorded, voicing other characters.
Baker has reimagined the sketches which illustrate the short book and animated them to represent the story's other characters, projecting the film onto a gauze screen that fronts the stage, first only in black and white and then with flashes of colour once Bly enters the asylum.
Watching the action on and through the gauze screen and listening through headphones is not a distraction, though Baker's choice of stylised writing will divide opinion. For some, the repetition and thesaurus-plundering description provides a heartbeat to the play; for others, it sounds a monotonous pulse.
Lindsey Heubner is outstanding as Nellie Bly. Technically adept, she shares scenes with animations, uses an overhead projector, interacts with balloons and manipulates puppets whilst her faculties visibly disintegrate. In the performance, she embodies the heroine's spirit, dignity and resilience.
Even her significant skills are not enough to inject tempo where Baker the writer dawdles over the development of Bly's feigned insanity and committal, and which Baker the director compounds with a languid pace.
The action proper takes off once the intrepid reporter is inside the asylum, witnessing and experiencing the easy cruelty meted out to patients, putting her own sanity in jeopardy.
There is little doubt that the world should know more about the pioneering Nellie Bly, real name Elizabeth Cochran, and Baker has a defined and complete vision as writer, video designer and director for the presentation of this noble and tragic episode that kick-started a new phase of her career.
The closing of Ten Days in a Madhouse sees photographs projected onto the screen of the six women Bly was unable to have released from the asylum and who were disappeared by the system.
Their faces remain as haunting as they must have been to Bly as she continued to write, now with newfound fame. This story is about Bly but the tableau is an invisible, enduring gut-punch that challenges who is the real hero of the piece.
Reviewer: Sandra Giorgetti