The 3rd Sector
Paolo Chianta
Pure Theatre Productions
Pleasance Courtyard
–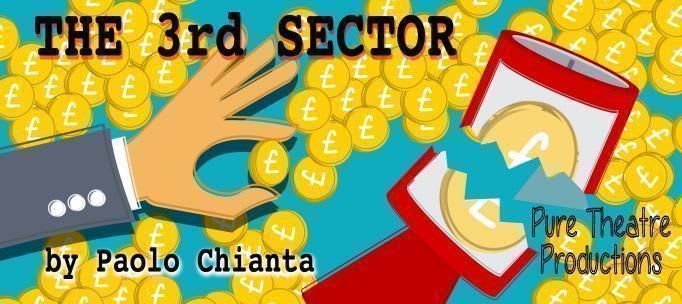 An incisive play about those tireless workers who raise funds for the charity sector sounds like a good idea and a variation on the theme investigating chuggers and those who run them could also be worthwhile.
Regrettably, this ultra-lightweight comedy in dubious taste does the topic no favours.
It barely reaches the surface after a supposed idealist joins a transplant charity already peopled by crooks.
Their main fund-raising strategy is to take a homeless person and pretend that she has been saved by a non-existent new liver.
The plotting from there is pedestrian, not even properly utilising the potential detective element or the chance to laud morality.
Reviewer: Philip Fisher