The 47th
Mike Bartlett
Old Vic, Sonia Friedman Productions and Annapurna Theatre
Old Vic Theatre
–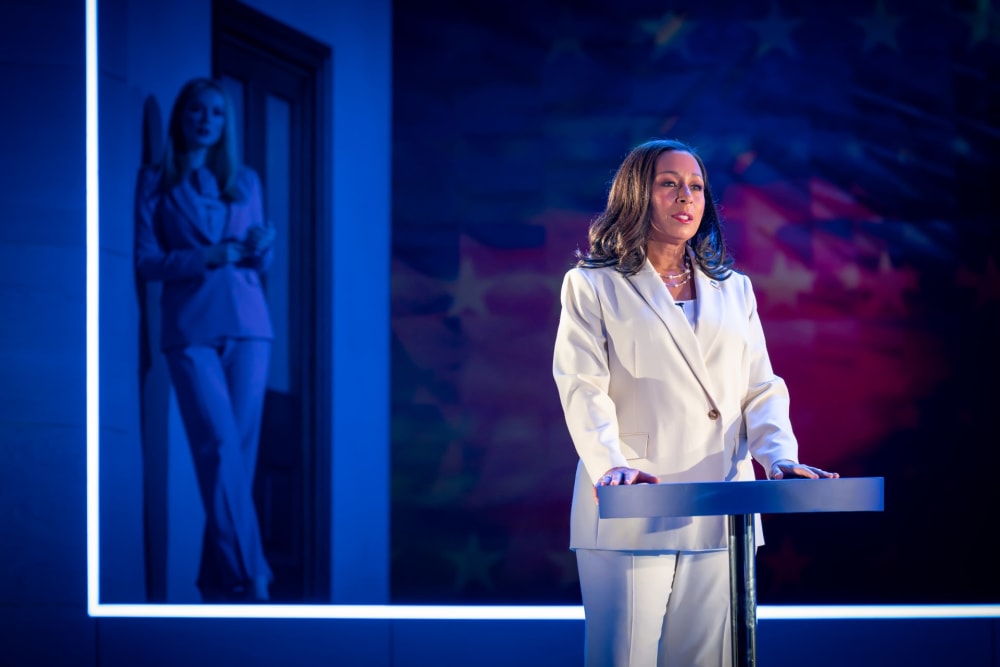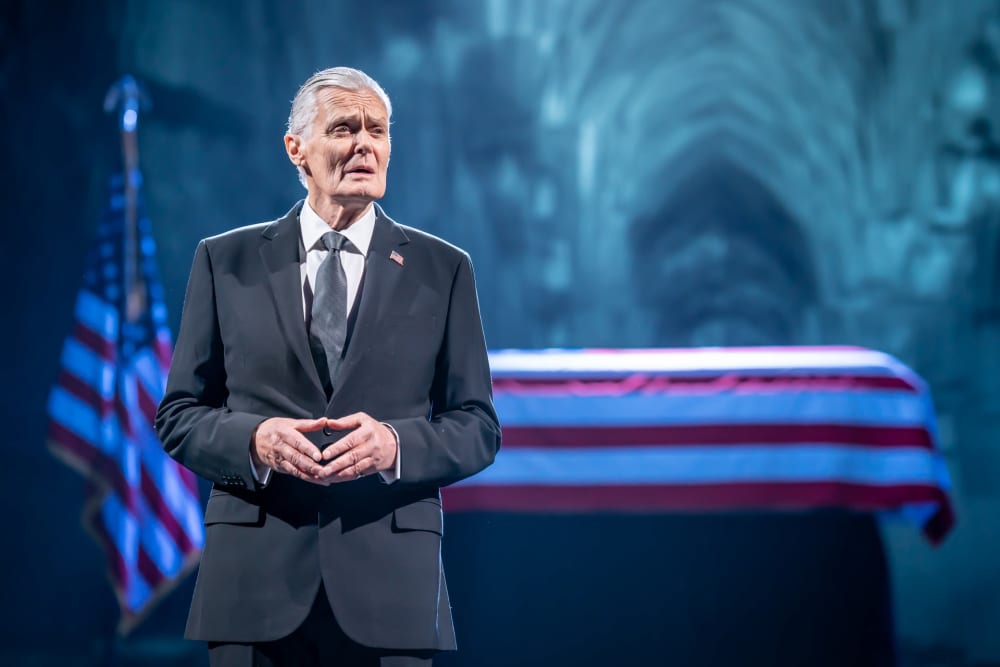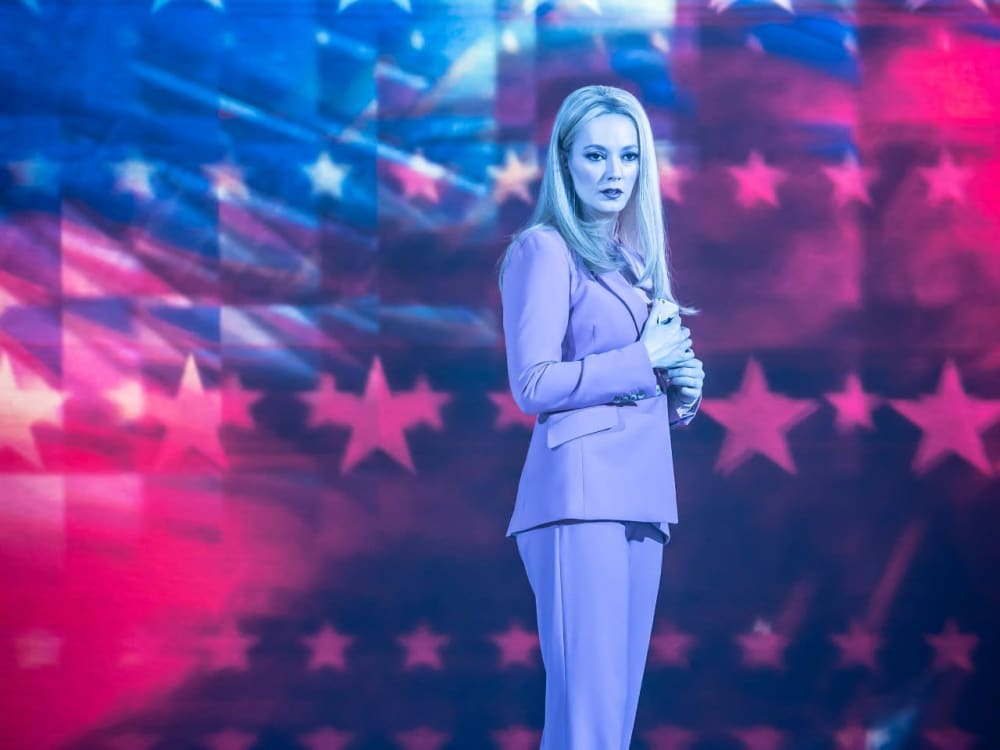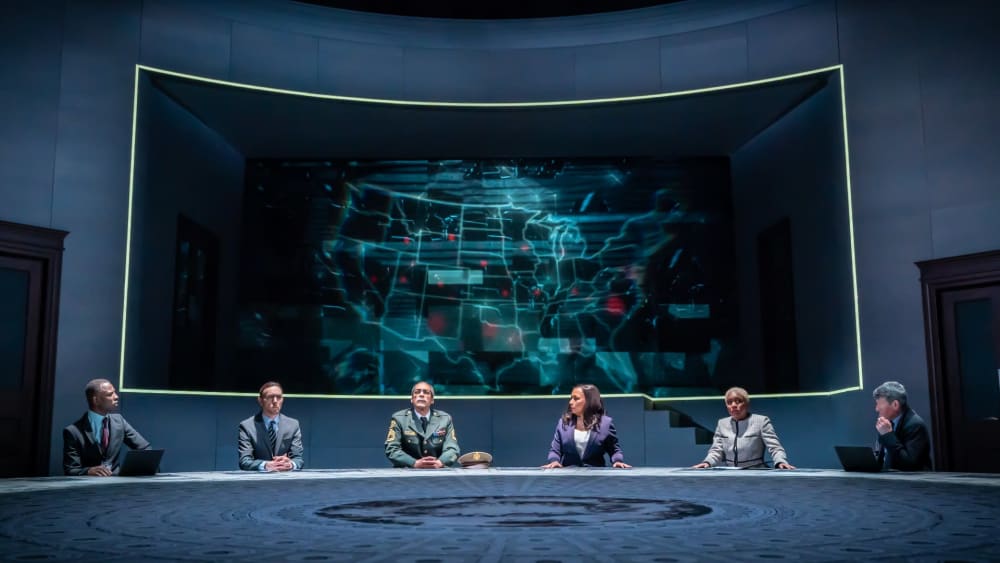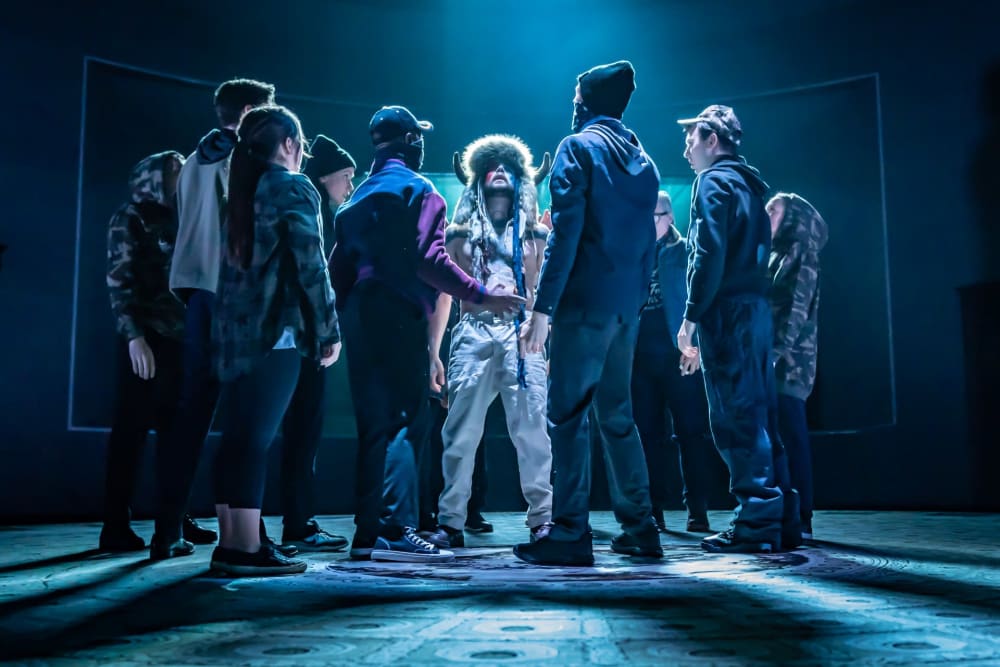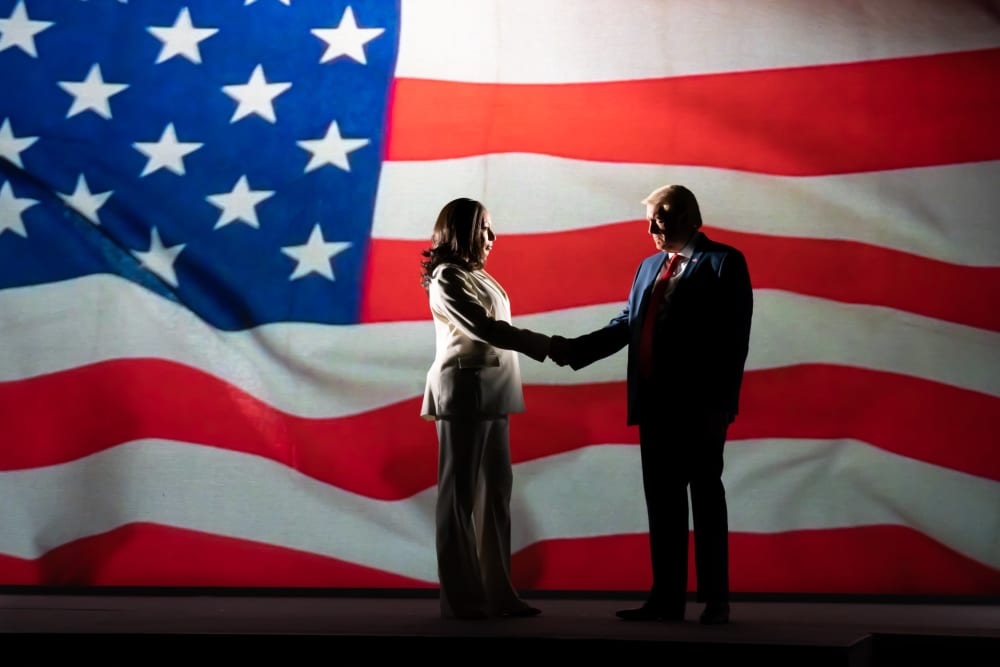 In King Charles III, Mike Bartlett presented a fantasy future of the British succession and here, once again writing in verse form, he does the same future gazing for the USA though it is a play in a different key. While the earlier play centred on a self-searching new monarch, such introspection is not in the nature of the characters competing to lead America in the run up to the 2024 election of the 47th President.
The 47th is an invention to create entertaining theatre rather than calculated political prediction. Don't expect in-depth analysis of US politics. It is a picture drawn broadly but boldly with all the skullduggery of its Shakespearean prototypes like Richard III. Bartlett's iambics give Donald Trump an articulacy he doesn't demonstrate in real life but let his scheming intelligence show the more clearly.
Rupert Goold's production ensures a rich mix of comic and serious with Miriam Buether's setting on a huge circular stage that reaches out into the auditorium, a reminder of the size and the power of the USA, but a comic opening when a golf flag pops up at its centre and Donald Trump drives on in his buggy to play a first shot.
Like Richard of Gloucester, Trump addresses his British audience with jovial malevolence: "I know you hate me." Bernie Carvel's Trump, his blonde hair firmly sprayed in place, looks like him, sounds like him, moves like him in the walk, in each gesture, and skilfully handles the verse without losing the character. This is a performance that in itself makes this show worth seeing.
After that opening, he is joined by his children and Lear-like bestows his inheritance on Ivanka (Lydia Wilson looking lethal in pink outfits and red high heels) but Donald isn't really taking a back seat. Attending a convention in Texas, at which he is supposed to support the selection of Ted Cruz (James Gamon) as Republican candidate, he announces that he himself will be standing.
At the White House, incumbent President Joe Biden is increasingly unwell. Simon Williams plays him delightfully doddery, begging not to be made to stand for re-election. Soon he is seen wandering the White House in his dressing gown like mad Lady Macbeth and, with him unable to function as President, Vice President Kamala Harris has to replace him, becoming the 47th president and the Democratic candidate facing Trump in the coming election. American actress Tamara Tunie plays Kamala Harris with dignified honesty, a reluctant protagonist: she doesn't aim for the similitude of Carvel's Trump but is just as effective and the contrast of personalities underlines the contest between them.
Meanwhile in the Trump camp, a buffalo-horned Shaman (a wildly gyrating Joss Carter) is leading a war dance with men who believe that being "ready" means being armed and ready for action.
So far, you can see how Bartlett bases his near future on the recent past, but there the spoilers must stop. Enough to say that what he imagines next isn't so predictable and is totally engrossing. It is also very funny (including a TV confrontation) though there is something very chilling about laughing at this picture of politics and political personalities in a nation that claims to be a beacon of democracy and to lead the world.
Reviewer: Howard Loxton