The Alchemist
Ben Jonson
Royal Shakespeare Company
Barbican Theatre
–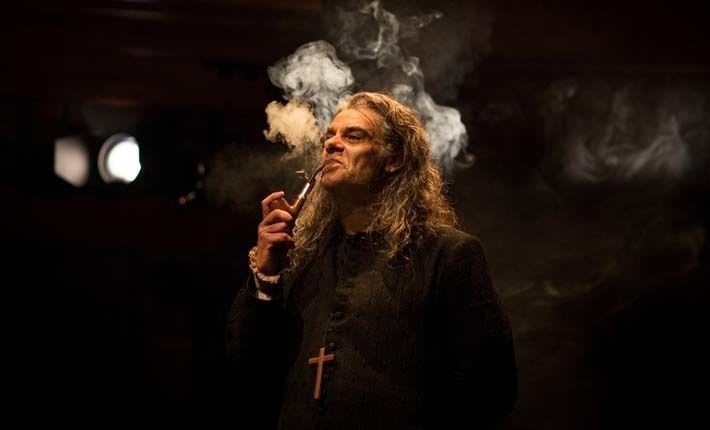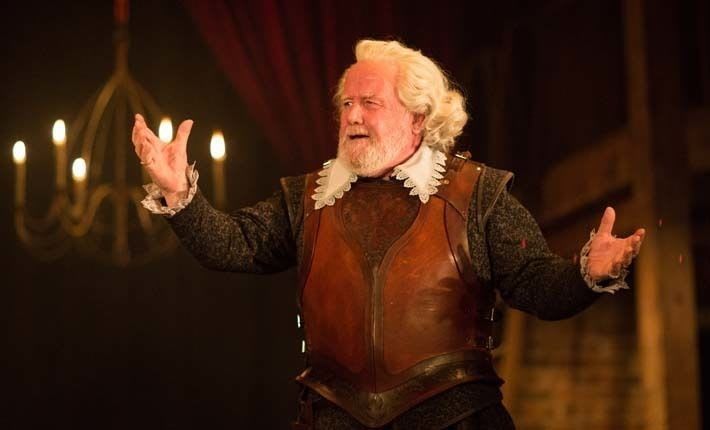 The year is 1610 and anyone who can afford to do so has run for the hills to escape a plague-ridden London.
That is the spur for butler Jeremy played by Ken Nwosu to reinvent himself as Captain Face, having invited his pals Mark Lockyer and Siobhan McSweeney respectively in the roles of "Doctor" Subtle and Dol Common to join the party.
For close to 2¾ hours, this terrible trio tries to gull a series of hapless and witless but invariably wealthy marks of vast sums of money through the arcane practice of alchemy i.e. turning base metal into gold.
The stream of mugs provides what was probably a fair cross-section of affluent Jacobean society, driven by greed but too embarrassed to say so.
The most distinctive (and funniest) of those in search of miraculous wealth are Ian Redford's Sir Epicure Mammon, a lustful, avaricious old man with far more money than sense and Tom McCall playing Kastrel, whose effete behaviour almost leads to a fate worse than death for his beautiful, 19-year-old widowed sister, Rose Robson as Dame Pliant.
So often in recent times, directors made the mistake of either fulfilling unambitious expectations by delivering a bland production that takes no risks or going too far the other way and ignoring the text in an effort to show off their own (sometimes imagined) virtuosity.
However, Polly Findlay hits exactly the right note, allowing her leading actors and Ben Jonson to please audience members but throwing in a series of witty flourishes that add greatly to the enjoyment. Unusually in the current theatrical climate, she has chosen to set the play in period rather than updating it, which feels surprisingly refreshing and entirely appropriate.
Storming Mark Lockyer and sly Ken Nwosu make a well-balanced comic double act as Subtle and Face, supported by the mischievous Siobhan McSweeney playing Dol.
In addition, many of the supporting players get laughs, but Ian Redford goes a step further with two literally breath-taking monologues in the guise of Sir Epicure Mammon that drew spontaneous applause from the audience at the opening night performance.
For 400 years and probably millennia, everybody has loved tales of conmen and their victims. Ben Jonson wrote one of the best literary works on the subject and it still rings true today, despite all of the changes in society across those four centuries.
The play is well served by Polly Findlay and her cast in a lovely revival that should make almost every visitor laugh out loud on a regular basis, such is the invention and ingenuity of both director and writer.
Reviewer: Philip Fisher