The Animals and Children took to the Streets
Suzanne Andrade
1927 / Jo Crowley
HOME, Manchester
–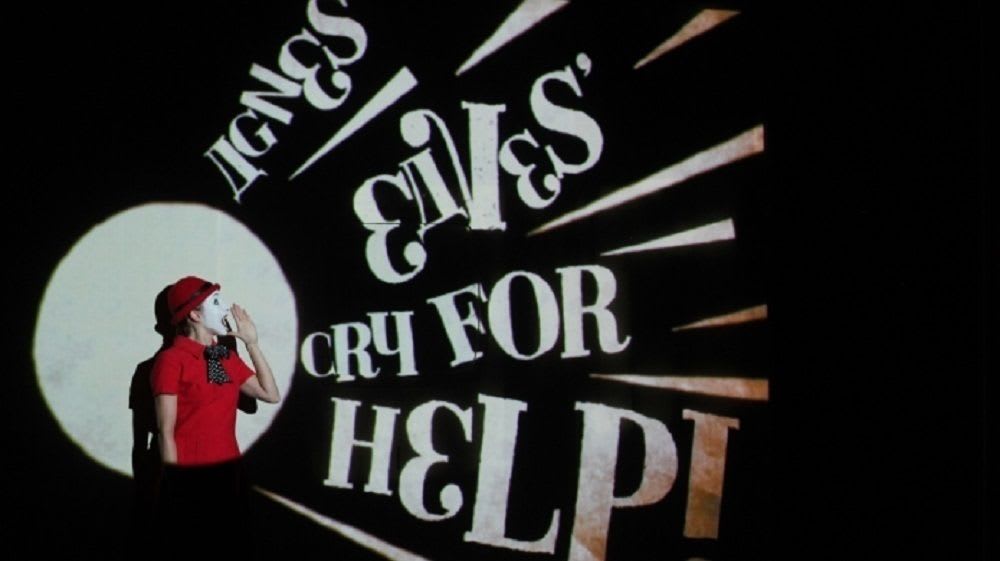 The Animals and Children took to the Streets proves theatre company 1927 has a sense of humour. Golem, previously staged at HOME, was highly imaginative but a bit ponderous and heavy-handed in social commentary. The humour in their new production is very dark ("When I was your age," a mother sighs to her errant daughter, "I was out catching herpes") but the jokes are funny and the lighter approach taken by author / director Suzanne Andrade makes for a more appealing and absorbing show.
The Animals and Children took to the Streets is set in a non-specific time in an imaginary place—The Bayou—a community sharply divided between the dispossessed and the political elite. Residents of the decaying Bayou Mansions on Red Herring Street have little hope for the future but the caretaker, who previously aspired only to leave, forms a tentative relationship with a new tenant, Agnes Eaves. The feral children of the neighbourhood take to the streets causing havoc and the disproportionate response of the authorities puts Agnes's daughter in danger forcing the caretaker to consider if he is capable of a heroic rescue.
The highly stylised approach taken by 1927 is not restricted to the stage. Usherettes done up to the nines in leopard skin coats with scarlet belts and gloves wander through the audience distributing sweets. It all adds to the sense that the audience is entering a different and slightly twisted reality. The story is told against a backdrop of Paul Barritt's film projections which, with their use of exaggerated menacing images, nudge the play towards the mood of a grim fairy tale. The illusions created by Barritt are stunning and more than a little disturbing; including nightmares brought to life with characters fleeing along bleak roads. When Agnes calls for help captions on the screen show her surrounded by her words adding to the grim atmosphere of being trapped by circumstances. Yet the scenes of the aftermath of the chaos created by the children are simply hilarious.
The characters narrate the story rather than converse and the method of storytelling, with extensive use of captions, flickering images and piano music, brings to mind old silent movies. Instruments are largely limited to piano and accordion and the songs are more rhythmic monologues with a musical backing than verse / chorus. Felicity Sparks, Genevieve Dunne and Rowena Lennon take on a variety of roles and sing in a deadpan, resigned manner reminiscent of The Tiger Lillies. It is the perfect approach for a fatalistic story in which, when the parents discover their children have been effectively lobotomised, they agree it is a massive improvement.
The more humorous approach taken in The Animals and Children took to the Streets makes for a show that, while undeniably dark, is charming and very funny and a must-see for anyone willing to try something out of the ordinary.
Reviewer: David Cunningham