The Autumn Garden
Lillian Hellman
Jermyn Street Theatre
–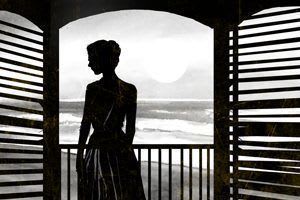 It seems unlikely that Lillian Hellman wrote The Autumn Garden as an advertisement for monogamy and sobriety but, given the behaviour of her characters, that is how it may well come across to a contemporary audience. Having said that, her singletons are little happier than those who are married or preparing for that state.
While Miss Hellman wrote a good number of outstanding plays, this potboiler set in the Deep South and filled with seething passions falls way below that standard.
Each couple has been put together to fight, while the sad and lonely are the sole founts of wisdom. Indeed, Susan Porrett as grandmother Mary Ellis and Madeleine Millar's 18-year-old Sophie appear to have walked in from a far finer play than the one in which they find themselves toiling.
The former is wheeled out every time her idiotic daughter starts to deal out homely wisdom, while the young French exile from the Nazis is willing to accept a loveless marriage to escape her tedious, pining aunt Constance played by Hilary Maclean and the uncharitable, gossiping neighbours.
Auntie Constance has been forced to take on long-term lodgers, enabling Sophie to skivvy along with the servants, one of whom is characterful in a clichéd negro style that has now long passed its sell by date.
The guests are a rum, drunken bunch. Worst of all is Lucy Akhurst's odious Mrs Griggs, a woman whose purpose in life is to torture Tom Mannion as her quiet husband, a former general who survived the war only to be defeated in marriage.
The three generations of the Ellis family are little better, although they do feature that fantastic grandmother.
The final couple to arrive pairs tediously lecherous Nick, Constance's old flame and his inconceivably long-suffering wife Nina, played by former Evita, Madalena Alberto.
Long before the end of a running time that eventually stops not far short of three hours, viewers will be asking themselves how any of these couples could have got together, let alone remain married. They might also be somewhat concerned about the inconsistency of behavioural patterns from one moment to the next, some but not all explained by the fast-flowing alcohol.
Anthony Biggs's production features a large cast who sometimes fought their lines on opening night and used a variety of accents giving no more than the general feel of the coastal town one hundred miles from New Orleans in the middle of the last century in which the play is set.
In the final reckoning, when she is not too sententious, Sophie is an interesting character, well acted by highly promising stage debutante Madeline Millar, while veteran Susan Porrett steals every scene in which she plays as dear grandmother Alice.
Beyond that, despite acknowledging the enterprise of Jermyn Street in reviving a play from one of America's best regarded female playwrights, there are not too many other redeeming features.
Reviewer: Philip Fisher