The B*easts
Monica Dolan
Monica Dolan and Something for the Weekend
Underbelly, Cowgate
–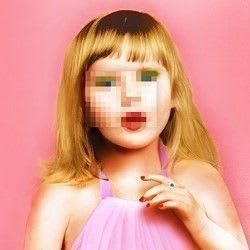 So much on the Fringe feels immature and ephemeral. Nobody could accuse Monica Dolan of shallowness in this morality play, which marks her debut as a playwright.
The B*easts comprises a cosy armchair chat between Tessa, a psychotherapist and a friend or interviewer, represented by the audience.
Monica Dolan delivers her own script with calm realism so convincing that you can almost forget that this is a play rather than a meeting with a stressed friend. Tessa even breaks off to carry on a couple of calls with family members, which are pertinent to the main feature.
That is a debate about morality in the Internet age. With names changed, Tessa's patient is Karen, an Essex Girl in all but geography. She has been referred to obtain the view of an expert witness, prior to a court appearance.
The backstory is so bizarre it must be based on truth. From infancy, Karen's daughter Leila had hankered after fame, fortune and inspired by magazine images—large breasts.
By the time that Leila is 8, Karen succumbs to pressure and arranges a visit to Brazil where cosmetic surgery to enhance a child's breasts is both legal and affordable.
The consequences are devastating, as school, the legal authorities but most of all the media and its social equivalent cruelly have a field day.
What ensues is horrendous but Miss Dolan deals with it in a sensitive manner, making this compelling viewing, helped by her renowned acting talents under the direction of John Hoggarth.
Reviewer: Philip Fisher