The Band
Tim Firth with music by Take That
David Pugh, Dafydd Rogers, Gary Barlow, Howard Donald, Mark Owen and Robbie Williams
The Lowry, Salford
–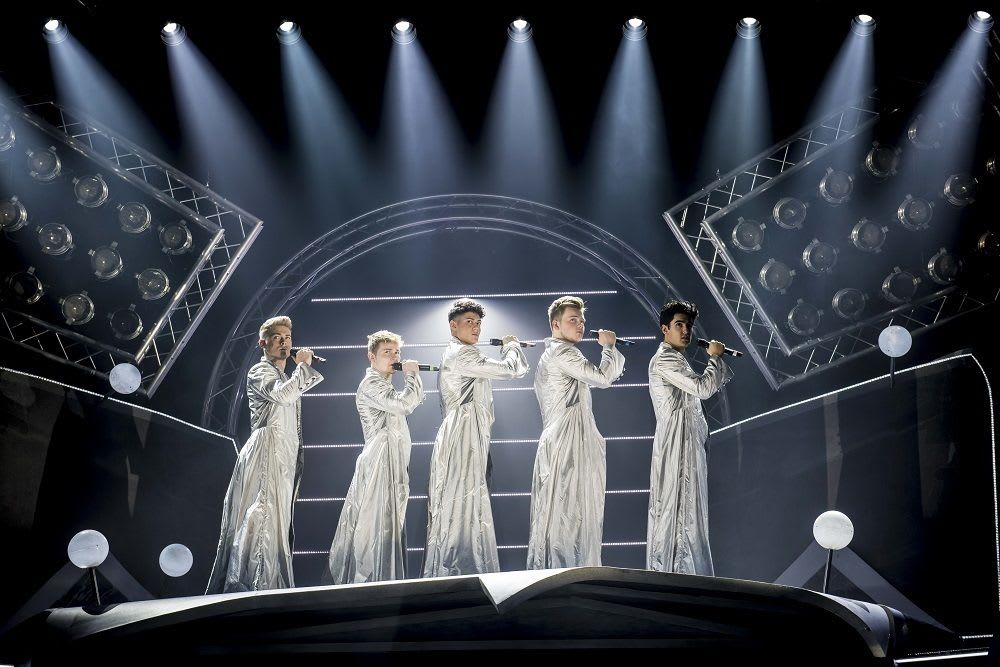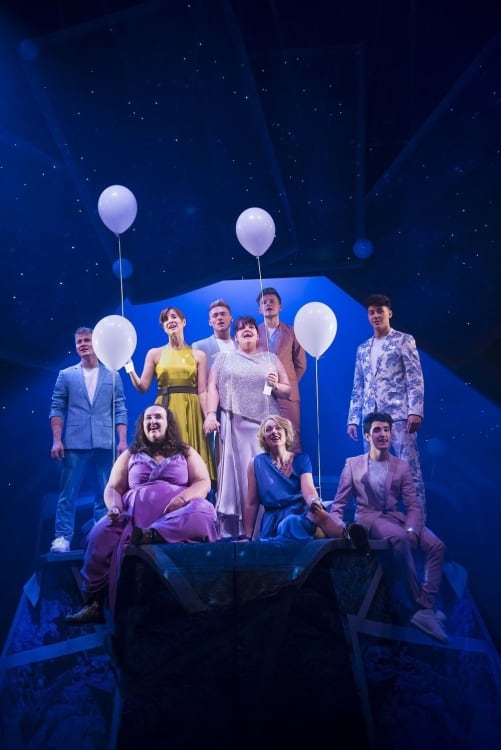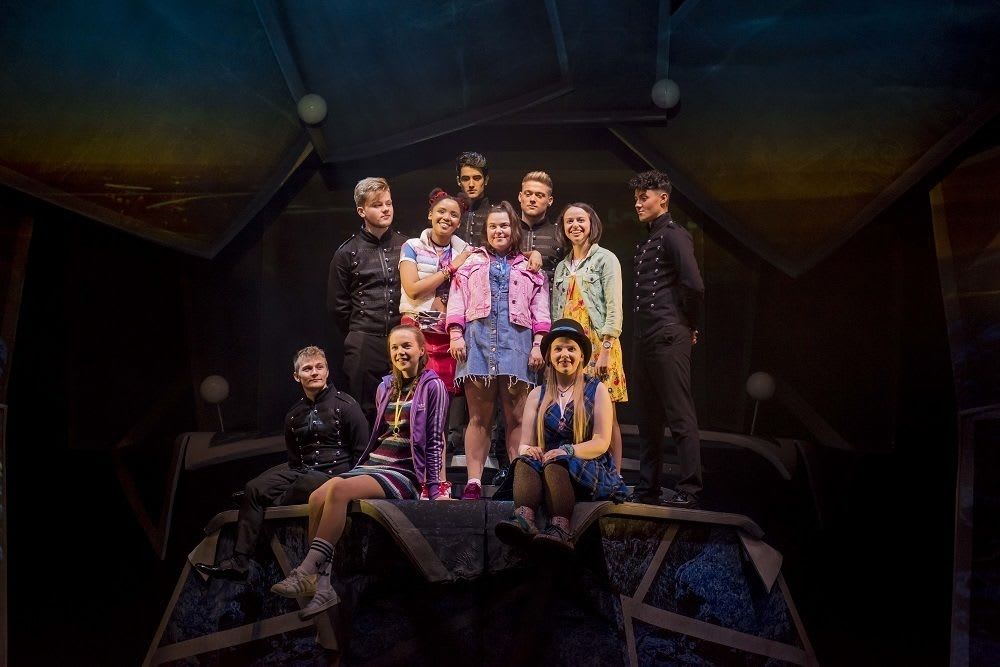 A career in pop music throws creative young people into the furnace of fame and exposes them to the temptation of easy sex and drugs. This is the stuff from which high drama can be developed. However, Take That do not really confirm to the norms expected of those living a rock 'n' roll lifestyle. Apart from taking part in dodgy tax avoidance schemes, there is little about the group that is really controversial or even interesting.
Author Tim Firth side-steps this potential limitation by making The Band about the fans of the group rather than the actual singers. It is an inspired approach: widening the appeal of the show beyond Take That fans as everyone will have experienced the joy of finding someone who shares one's enthusiasms or gone through an event that, objectively, is a disaster but becomes a bonding exercise for those involved. Firth makes his point gently and in an understated manner—shared enthusiasms (for boy bands, concerts, theatregoing, football, comics or whatever) that draw people together are less important than the friendships formed as a result.
In 1993, five teenage girls with little in common bond over their devotion to an unnamed boy band and show their mutual interest by each wearing a coloured band. An unexpected chance to see the group in concert is not a complete success but the girls find the experience of coping with adversity actually strengthens their friendship. A tragedy brings the friendship to an abrupt end but years later history repeats and, in middle age, Rachel (Rachel Lumberg) wins the chance to see the now reunited band in concert and takes the opportunity to reignite the friendship by inviting her former companions to join her.
Take That are an ongoing concern so, as producers, are hardly likely to agree to a cheap and cheerful jukebox musical that might tarnish their reputation. The production values of the show are sky-high; complex sequences, such as the opening to the second act featuring a jaw-dropping sequence of statues becoming mobile, are staged with an apparent nonchalance. The choreography by Kim Gavin serves as a tribute to the dance routines of Take That and brings to the stage a sense of the glossy high tech (and, in the case of a Gladiator routine, decidedly raunchy) concert performances for which the band is famous.
Directors Kim Gavin and Jack Ryder set a rapid pace achieving scene changes with a cinematic speed. This is very much a show for women; the male characters are played for comic effect or, in the case of Five to Five, the on-stage avatars for Take That, serve as female fantasy figures. Cloying sentiment is neatly avoided; a sequence featuring a boyfriend trying to make amends by reading out pop song lyrics is played for laughs rather than taken seriously.
It is surprising, however, to find Take That are willing to let their on-stage surrogates be reduced to essentially a Greek chorus rather than a central role. Five to Five wander around in the background performing note-perfect versions of Take That's hits but do not take an active role in the story. Some people will always regard the songs of Take That as emotionally shallow but, although it sounds like damning the songs with faint praise, they work perfectly in the context of a musical, providing a backing and commentary for the storyline.
The Band is a show that will delight fans and surprise sceptics. It is a quality production rather than a cheap cash-in, makes great use of songs despite their limited emotional appeal and, while not entirely avoiding easy nostalgia, is a moving testament to the power of friendship.
Reviewer: David Cunningham